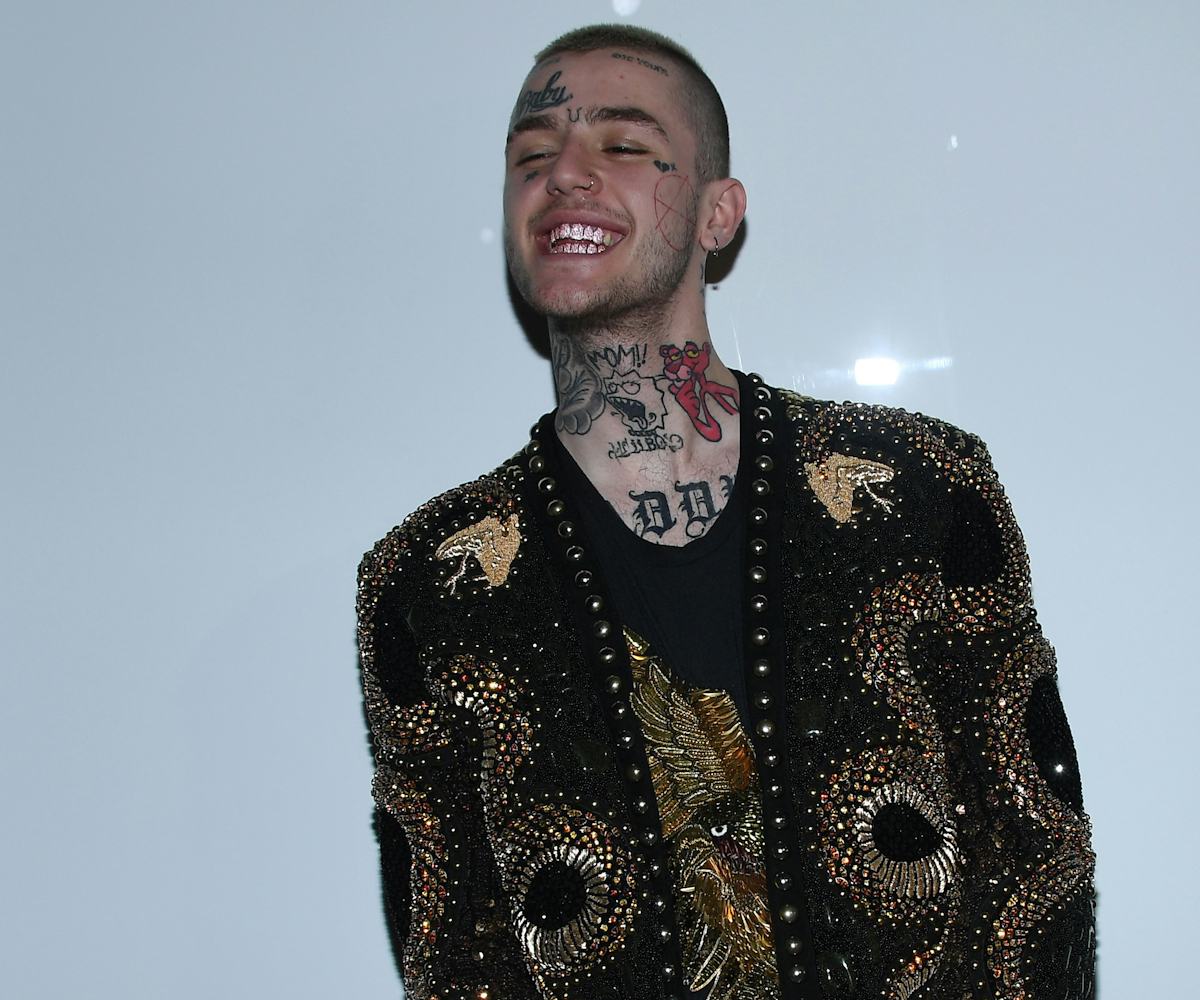 Photo by Pascal Le Segretain/Getty Images
Lil Peep's Posthumous "Spotlight" Video Is A Neon Fever Dream
Marshmello shared it as tribute to the late artist
Lil Peep's music video for his Marshmello-produced track "Spotlight" is finally here, and it's a touching tribute to the late rapper that, in Marshmello's words, "Gus would have wanted."
Set in the aptly-named "Crybaby's Diner," a locale filled with oddball patrons that eventually turns into a crime scene, the surreal narrative sees a woman, played by model-entrepreneur Lulo, crossing paths with a man from whom she seeks closure. Directed by Nick Koenig (aka Hot Sugar), who previously did the video for "Awful Things," the story is meant to reflect the way that "relationships have a way of overwhelming the meaning and context of physical items to the point of hijacking them."
"What once was just a household item might now be something that reminds us of that relationship to a point where it overpowers what that item was traditionally meant for," Koenig continues, referring to the knife and hoodie Lulo wears throughout the video. "These objects end up developing a shared significance between those in the relationship." And in this way, Koenig parallels the overall message he wanted to send via this video: "Like Peep's passing, no one got to say goodbye properly but the objects he left us (his body of work both musical and social) remain ours to share in our relationship with him."
Watch the video for yourself, below: