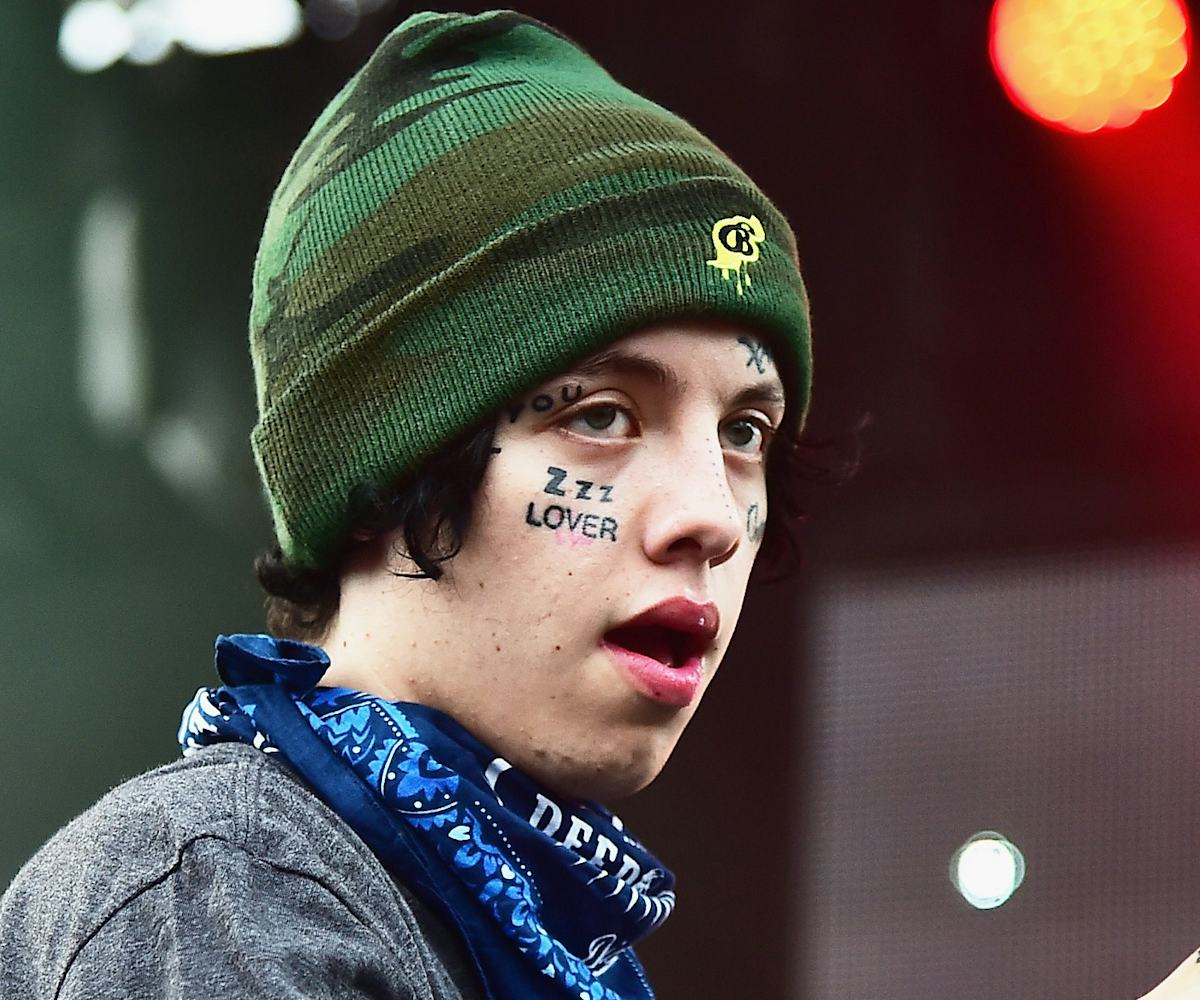 Photo By Theo Wargo/Getty Images For Billboard.
Lil Xan Hospitalized For Eating "Too Many Hot Cheetos"
Lil Xan took to his Instagram yesterday to reveal that he had to go to the hospital. But all is well, according to Xan himself, as he apparently just ate "too many Hot Cheetos."
On Monday afternoon, Xan posted a photo of himself in the back of an ambulance on Instagram stories—a move that led worried fans to speculate on what happened. He cleared things up via an Instagram post later that night, explaining that he wasn't in the hospital "due to any drugs."
"I guess I ate too many Hot Cheetos and it ripped something in my stomach open so I puked a little blood," he said, laughing when he mentioned the Cheetos. "So we good."
Alongside the video, Xan also posted a caption reiterating that he was fine and still prepping for his upcoming tour. However, he did have a word of caution for other fans of the spicy snack: "Be careful, Hot Cheetos are one hell of a drug aha." Words of wisdom, for sure.
Check out his post, below, and snack carefully.