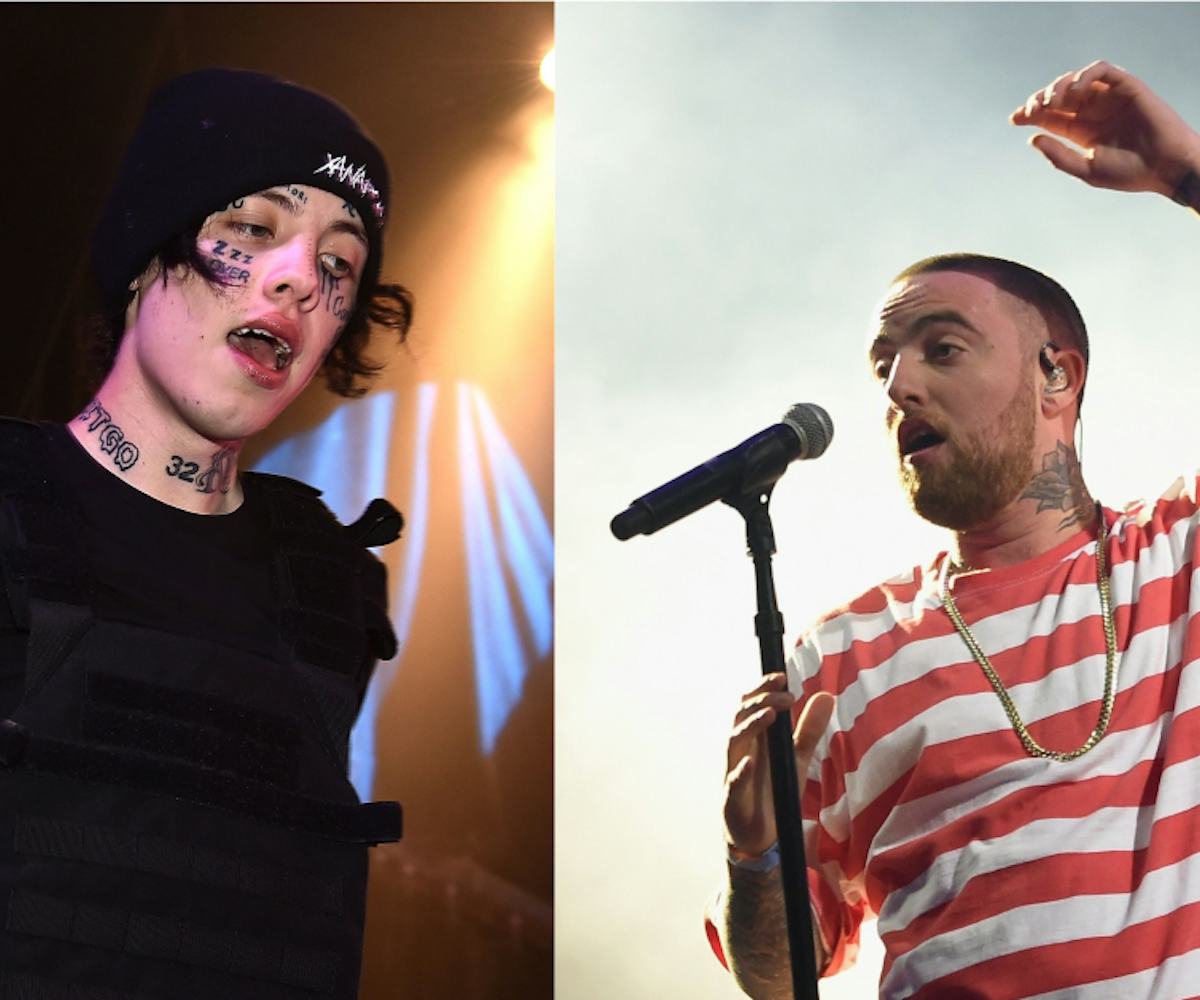 Photos by Theo Wargo, Kevin Winter/Getty Images
Lil Xan Is Making A Mac Miller Tribute Album
He canceled five concerts to reportedly work on it
Lil Xan is not wasting time in creating a worthy tribute to his idol Mac Miller. The rapper has canceled five concerts to, according to TMZ, spend the time off in the studio recording an album in the late rapper's honor.
Previously, he said on the No Jumper Podcast, "When your hero dies, fuck that shit, I don't want to make music no more." Rather than pouring his emotion into his tour, Xan, it seems, found musical inspiration in the loss and is working hard at putting out a tribute album as soon as possible. 
Vulture points out that Miller's last words to Xan were, "Be safe." Xan elaborated, "He grabbed me, and he pulled me back, and he was like, 'No, I mean be safe. That almost made me cry, that's my idol right there." 
Miller's death has had quite an impact on Xan; the rapper revealed shortly after Miller's death that he wished to get sober. "I want to be like a normal person, if I didn't have a tour coming up, I would be in rehab right now." Xan also commemorated his hero with a tattoo above his eyebrow, which reads "memento mori."