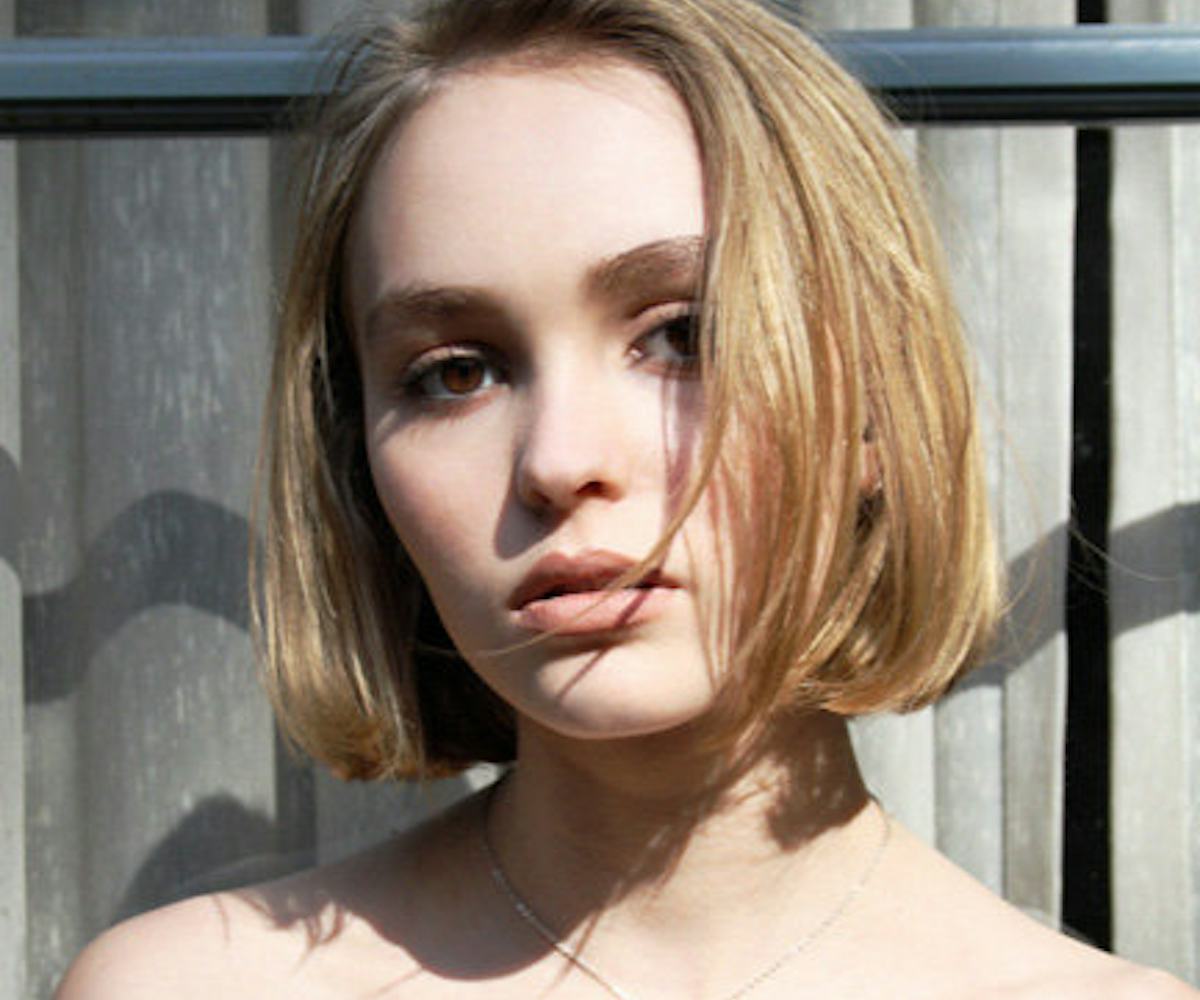 photo by dana boulos for oyster magazine
lily-rose depp lands her first fashion editorial
the 15-year-old is all grown up
The morning after Lily-Rose Depp stepped out at the Chanel Métiers d'Art show, the good people of the internet had a collective breakdown. Why is this the first time we're seeing Johnny Depp's daughter like this? users furiously typed. How is she only 15? Life isn't fair! Life isn't fair! they muttered over and over again. 
And so, it was only a matter of time before mass culture swept her up and attempted to consume her, as it is oft to do. Luckily, Lily-Rose is one of those rare teenagers who apparently couldn't care less about being social media's latest star (her Instagram bio reads "this is my only form of social media I don't have a Twitter!").
Today, the 15-year-old actress, who will star in the upcoming Kevin Smith horror movie Yoga Hosers, revealed her first fashion editorial and spread, courtesy of Oyster. Shot by Dana Boulos, the sun-drenched photos show Depp wandering around a garden. Accompanied by a short interview, in which Depp proclaims that she's "a 'lol' girl, probably," there's not too much to the feature, which we find to be extremely endearing. Let's keep Depp as enigmatic as we can for as long as we can, shall we? Lol.
Check out the entire spread and interview over at Oyster.
Related Articles:
See Lily-Rose Depp's Jaw-Dropping Chanel Look
What superpower would you choose if you could have one?
I would want to fly!
If you had the opportunity to raid one store for free for five minutes, what store would you choose?
I would raid Opening Ceremony!!