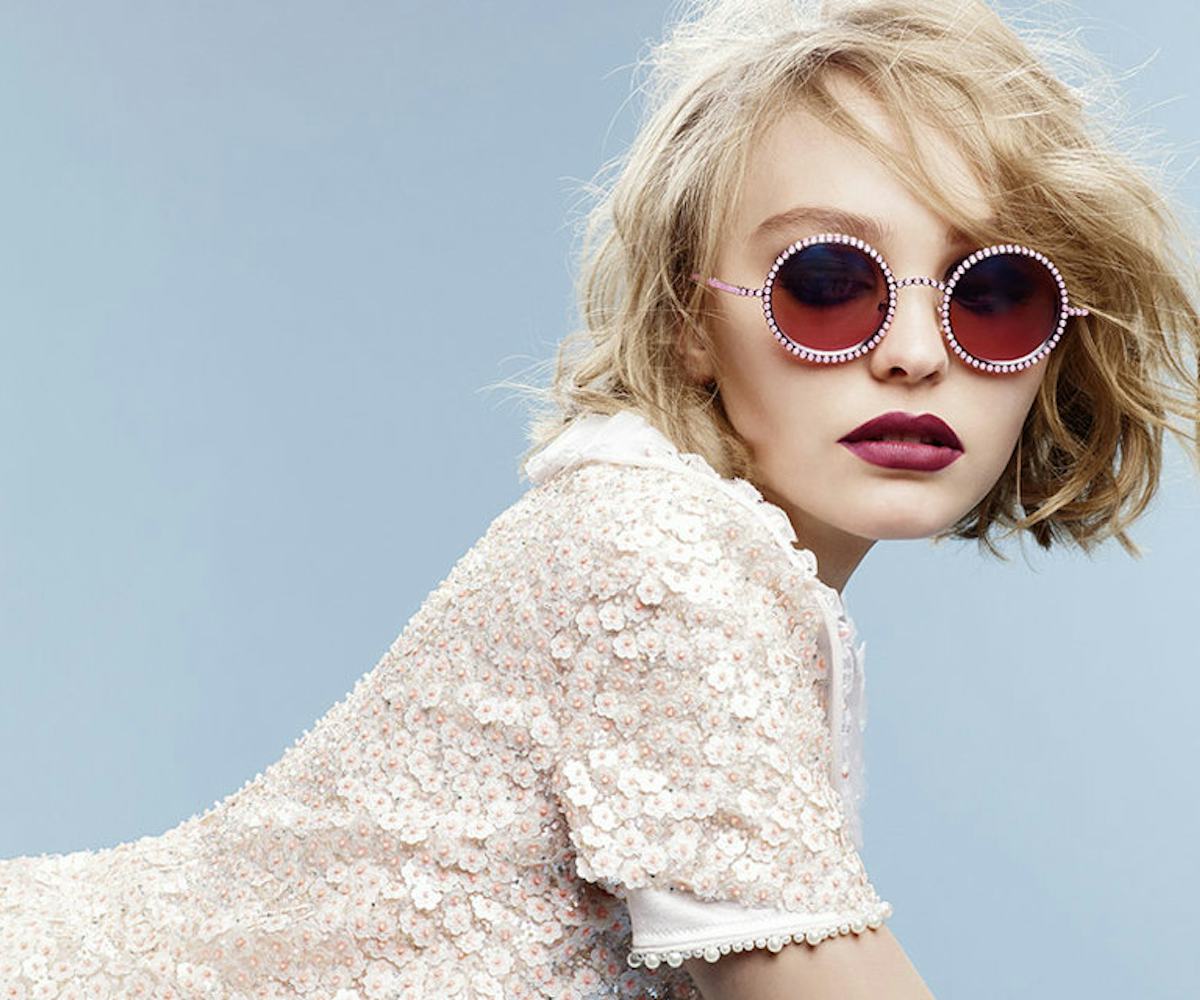 Photo courtesy of Chanel
Lily-Rose Depp Talks About Her Upbringing + The "Media Circus"
Since emerging from the filtered waters of Instagram a few months ago, Lily-Rose Depp's every move has arguably been documented, commented on, and repurposed for the world to see. And while that's a lot for anyone to deal with—let alone a 16-year-old—Depp, who is the daughter of Johnny Depp and Vanessa Paradis, seems to be unaffected by the attention. 
"I grew up with the media circus," she says in an interview with i-D. "My whole life. My parents were very calm about the photographers, the fans, and all that. But I understood right away that I hadn't done anything to deserve that attention. No matter what happens, it will be there. I didn't choose it. You just can't take that too seriously. You need to live your life. And stay calm."
What she is focusing on is her film career. With four films slated to release (her debut,Yoga Hosers, Planetarium, Moose Jaws, and The Dancer), 2016 is going to be her busiest year yet, one filled with press junkets, back-to-back interviews, and a bevy of red-carpet appearances. Luckily, Depp seems to have found her ground for the time being. "For now, what I like most is making films," she says. "I'm a Gemini, very spontaneous. For now, I'm having fun doing it, we'll see what happens later."