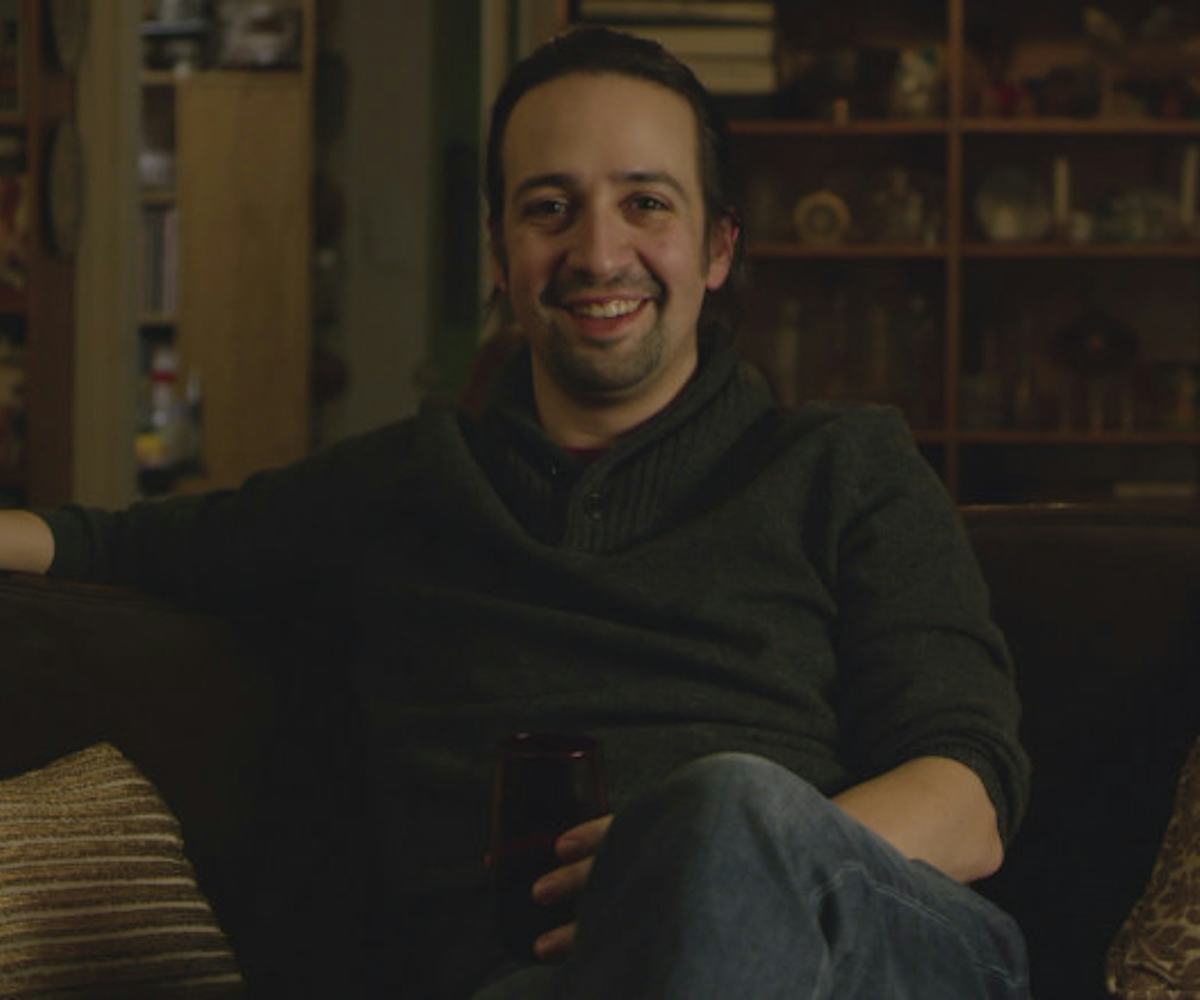 Photo courtesy of Comedy Central
Lin-Manuel Miranda Gave "Hamilton" A Hilarious Update On 'Drunk History'
Though Lin-Manuel Miranda may have his sights set on movie stardom, the supremely talented polymath isn't done telling Alexander Hamilton's story quite yet. It's been more than five months since Miranda left the blockbuster Broadway musical, "Hamilton," that made him a household name, but his thirst for one of our nation's founding fathers hasn't run dry yet. Literally.
On Tuesday, Miranda appeared on Comedy Central's Drunk History, the ultra-popular show that sees funny people get sloshed with host Derek Waters, and then narrate a historical tale. So when it came time for Miranda to imbibe, naturally he revisited the Hamilton story. 
Joining Miranda and Carr were Alia Shawkat and Aubrey Plaza, who played Hamilton and his nemesis, Aaron Burr, respectively. Tony Hale, Dave Grohl, David Wain, and Bokeem Woodbine also appeared in the episode, which was entirely devoted to Miranda's wobbly narration.
In the inebriated version, the ship Hamilton used to sail from the Caribbean to America actually caught on fire. Miranda also wants us to know that Burr wasn't the monster many of us think he was, and that he was just seriously misunderstood. Oh, at one point, Questlove shows up for a FaceTime session with a very inebriated Miranda, a moment so effective, they might want to consider adding it to the stage version. Just kidding. 
Watch Lin-Manuel Miranda's episode of Drunk History here.