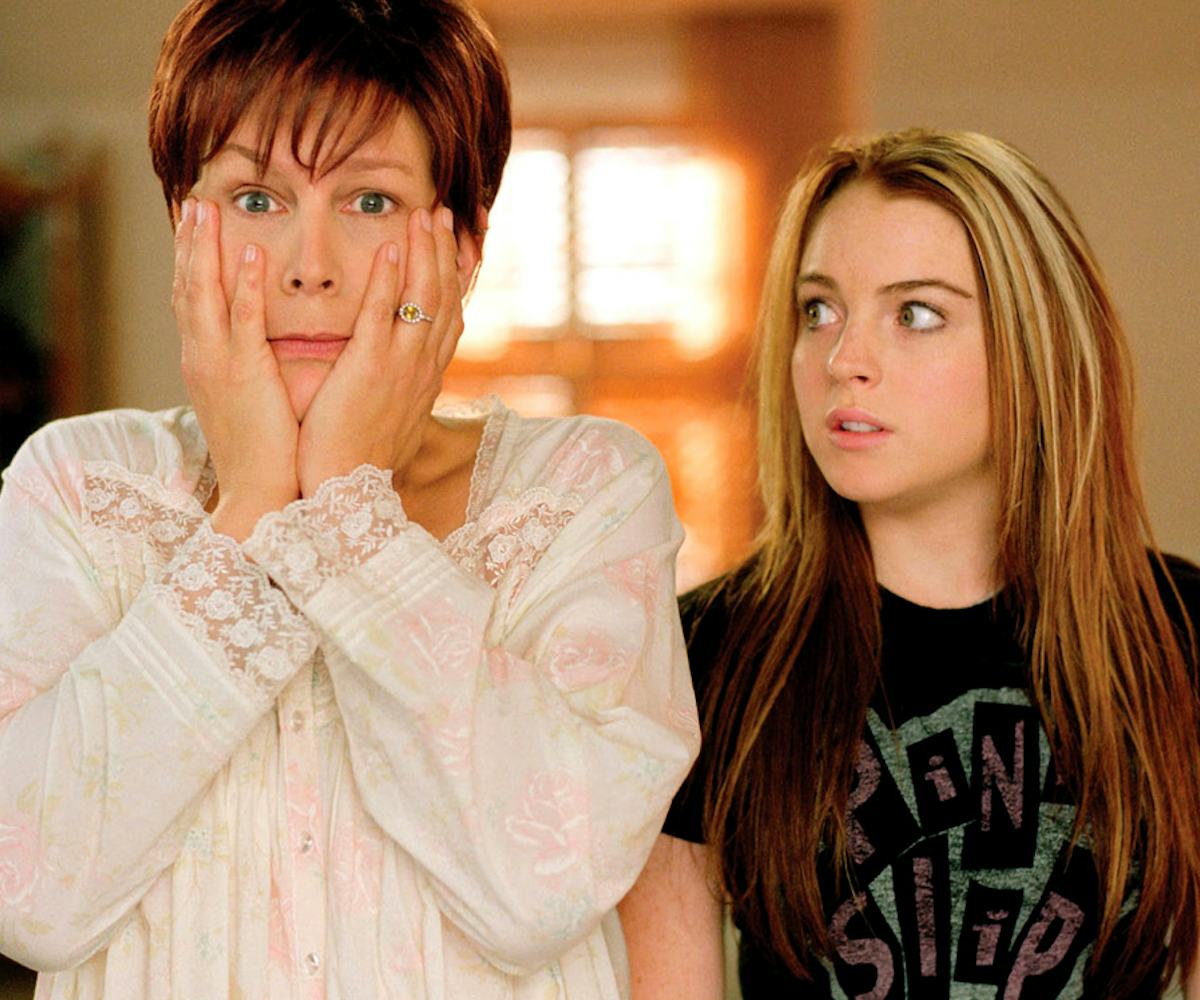 Photo courtesy fo Disney
Lindsay Lohan Wants A 'Freaky Friday' Sequel Just As Badly As You Do
Between acting and her accent, so much is uncertain when it comes to the life of Lindsay Lohan, but one thing has remained constant over time: her devotion to Freaky Friday. The actress recently expressed her interest in reviving her role as Anna Coleman for a long overdue sequel in a tweet directly to Disney. (To be exact, 14 years have passed since the film was released in theaters.)
She also wants them to do another Herbie movie, but let's focus on what really matters here. This request follows Lohan's previous inquiry about being cast to play Ariel in the live-action remake of The Little Mermaid.
If Jamie Lee Curtis is also down, the possibility of a Freaky Friday sequel actually seeing the light of day is all the more real. It also wouldn't hurt to see Chad Michael Murray back on the screen again, too. (He's been busy writing a romance novel or something...)
We're sure that LiLoh will keep us updated on this exciting development. If not, we'll probably be hearing about how she's working on fixing the Syrian refugee crisis. Can you feel the season of comebacks in the air?