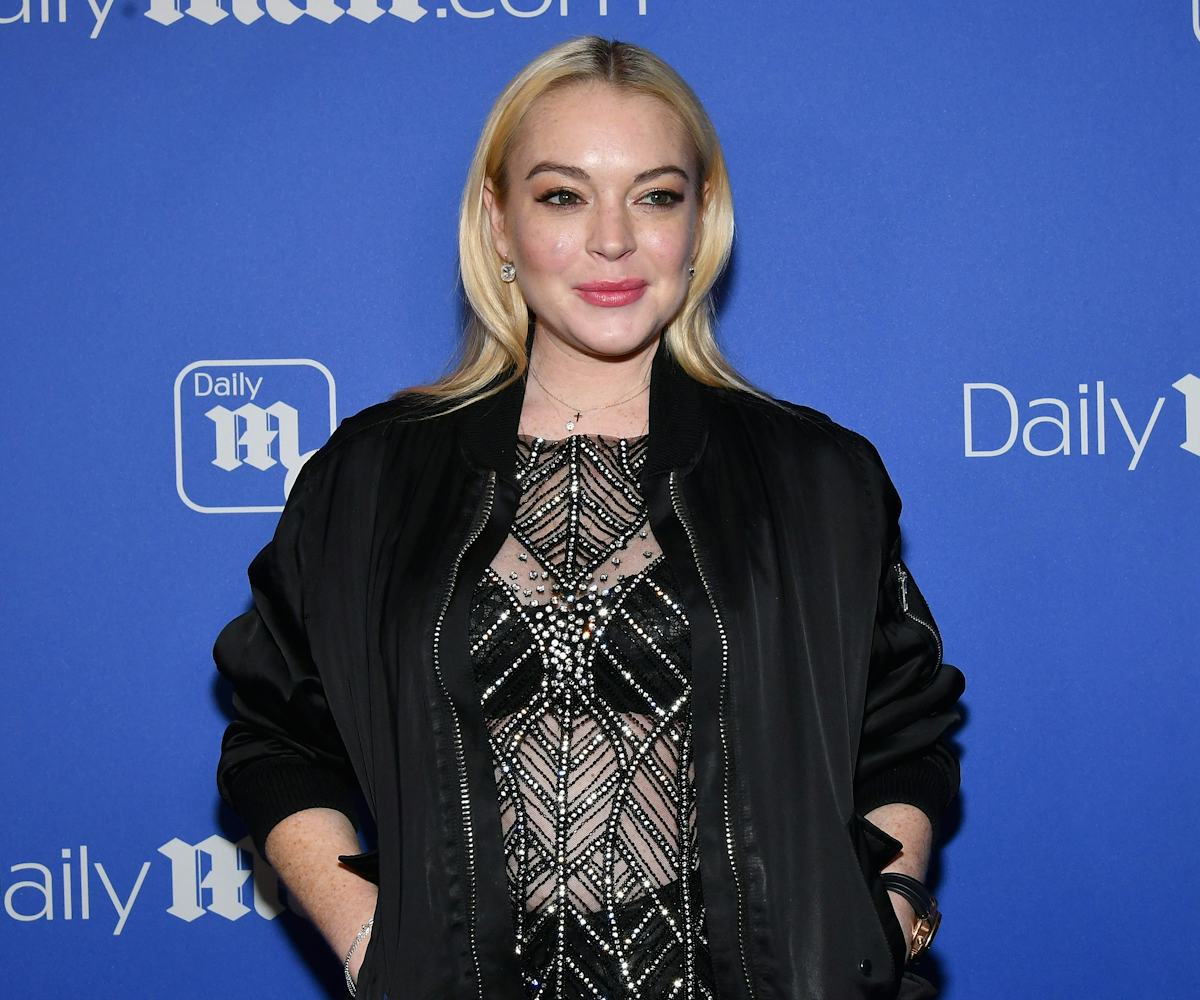 Photo by Slaven Vlasic/Getty Images for Daily Mail
Lindsay Lohan Got Hit In The Face After Accusing Refugee Family Of Child Trafficking
Lindsay Lohan was reportedly hit in the face this weekend, while livestreaming a video on Instagram, after accusing a homeless refugee couple with two children, who were sleeping outside, of child trafficking. While she has since deleted the video, the footage has been released on Twitter by various viewers.
In one video obtained by TMZ, Lohan, while in a car reportedly in Moscow, says that she just met a family that she wants to "show" her followers: "A Syrian refugee family that I'm really worried about. They really need help." She then goes up to them, focuses her phone camera on them, and says, "Tell me your story." It's unclear if the family can understand what she's saying.
Lohan was apparently trying to get the family to come with her and told the children that she can take them to watch movies "on a television or a computer." When they don't move, she seems to get angry.
When they get up to pack their things, it seems like Lohan thinks they're going with her. She is then heard telling them that they're going the wrong way and that her car is in the other direction. When it becomes clear they're trying to get away from her, she is heard accusing the woman of trafficking children.
"I won't leave until I take you," she says while following and filming the family. "Now I know who you are, don't fuck with me." She continues to say that the parents are trafficking children and asks if the children are theirs.
After several minutes of being followed, we hear a thudding noise and see Lohan's camera shake. She turns the camera on herself to show that she is crying and grabbing her face. "I am so scared," she says, revealing that she has just been hit, before the video ends. 
Lohan and her representatives have yet to comment on the incident.