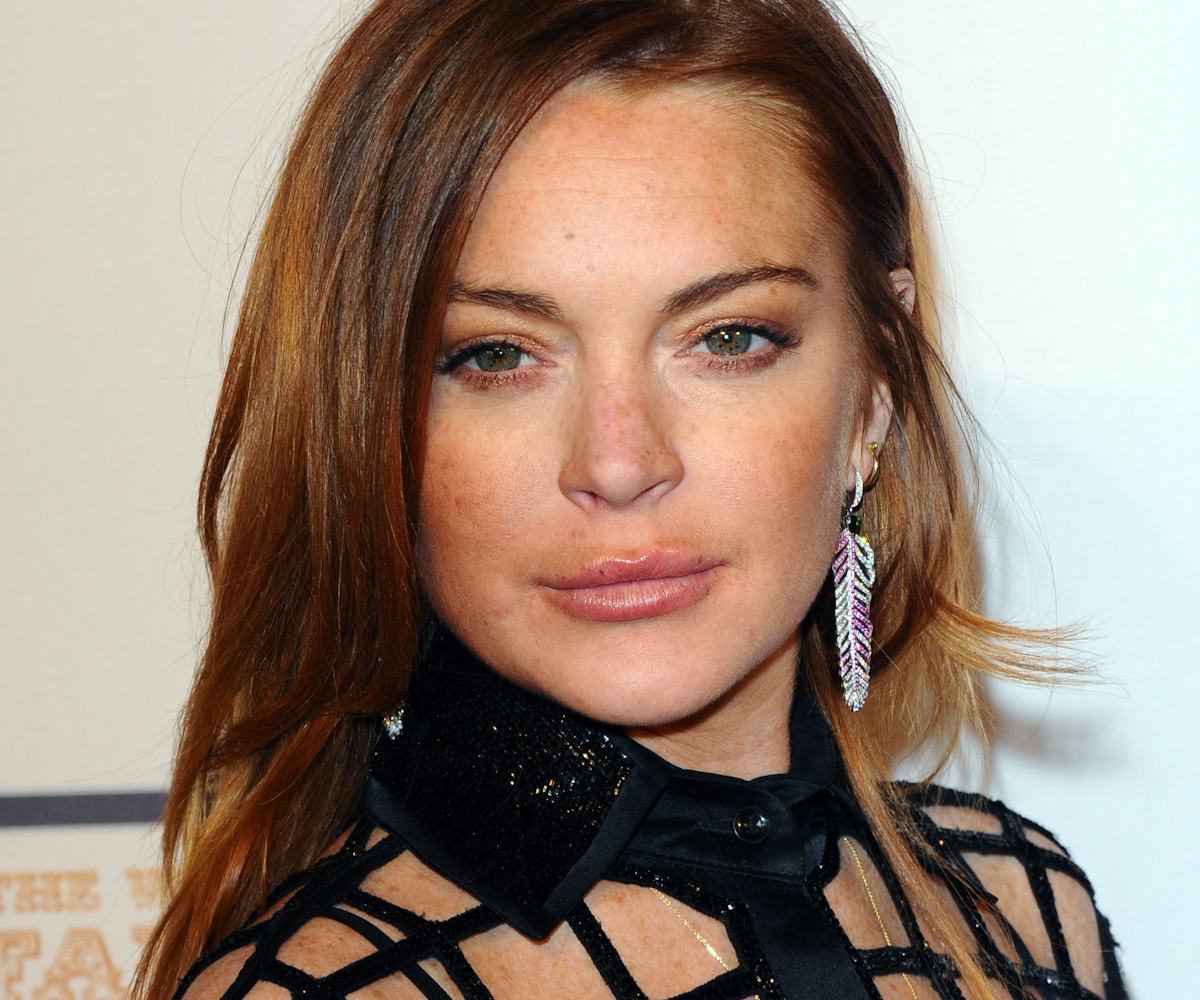 Photo via Stuart C. Wilson / Getty Images
Lindsay Lohan Would Like To Be Your President
Lindsay Lohan is taking a page out of Kanye's book. The Mean Girls star has announced that she will run for president in 2020, apparently. 
The 29-year-old actress posted two photos on Instagram Friday night explaining her desire to become the leader of the free world, first with a throwback pic of the 2012 White House Correspondent's Dinner, and later with a photo with her potential political competition, Kanye West.
But LiLo isn't attempting to step into politics for personal gain. She noted that her desire to lead comes from her inherent humanitarian nature. Her first motion as prez would be to take care of all the suffering children in the world—through motions that she supposedly learned from Queen Elizabeth just by being in the UK. 
As Lohan carefully steps back into showbiz, she's trying out all sorts of new things. She joined a coven. She recorded with Duran Duran. She even made an app. And maybe, with the sudden increased celebrity interest in running for office, we'll even see the creation of an exciting, new, emoji-filled political party come 2020. It's your call, America. It's your call.
(via MTV)