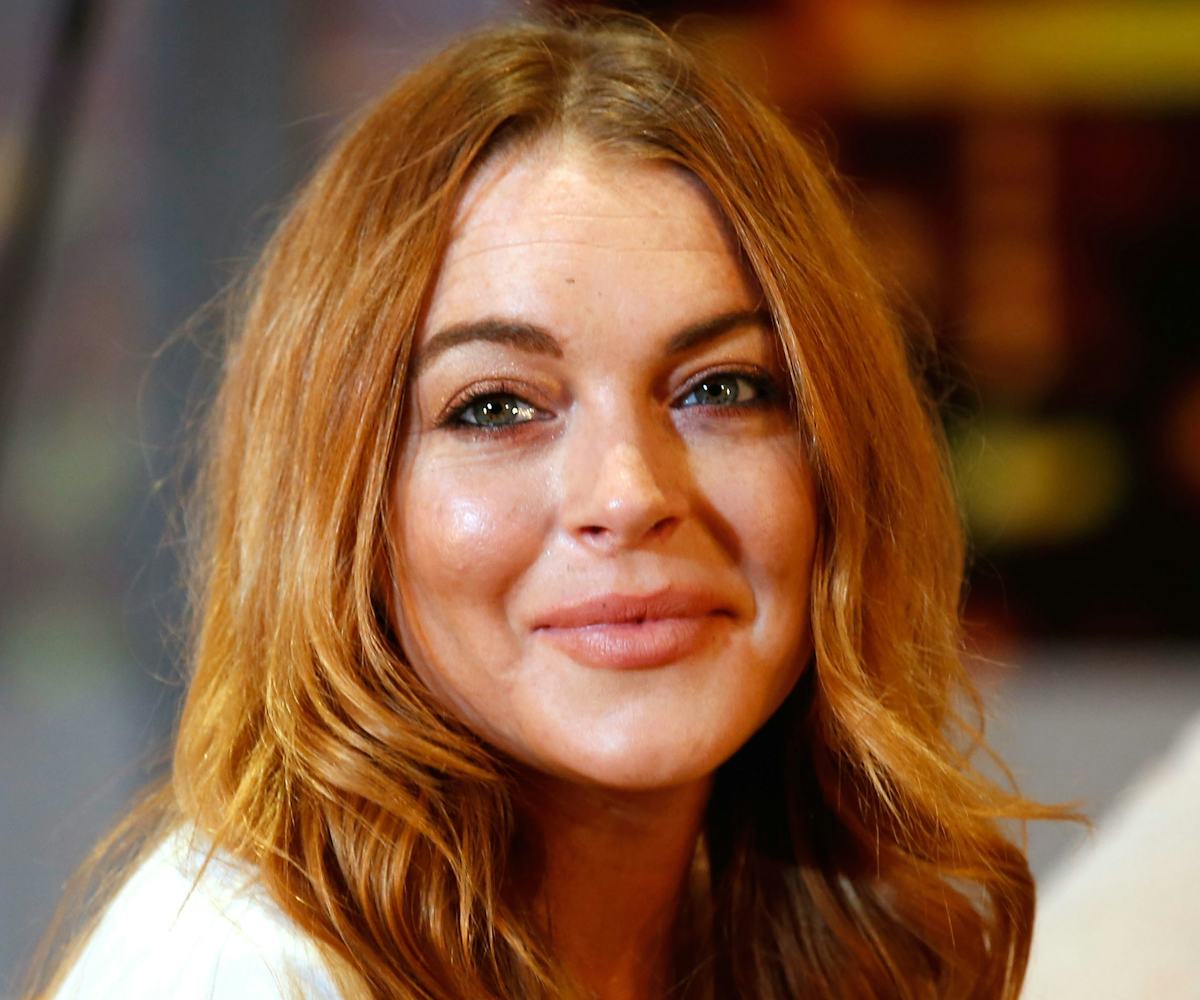 Photos by Tim P. Whitby/Getty Images
Lindsay Lohan Trolled Donald Trump With Legal Advice
Her Lawyer.com spokesperson role coming in handy
Lindsay Lohan has taken trolling of Donald Trump to a whole new level.
Recently named the new spokesperson for Lawyer.com—a site that helps match people with attorneys—the Mean Girls actor took to Twitter yesterday to showcase her marketing genius via some sage advice for the president. Following a spate of legal problems for Trump—from the Stormy Daniels suit to his trouble finding legal representation for Special Counsel Robert Mueller's Russia investigation—Lohan offered her help.
"Hey, @realDonaldTrump heard you need a lawyer," she wrote. "at Lawyer.com we are always here for everyone ;)."  
However, this isn't the first time Lohan has proved that she's a great promoter for the legal site. In a previous viral spot for the site, Lohan poked fun at her old DUIs and drug possession charges, saying, "When Lawyer.com first reached out to me, I was confused and a little scared because I thought I was in trouble. But when they asked me to be their spokesperson, I was intrigued."
That said, Lohan also made headlines last year for her (now-deleted) tweets defending Trump and his family, calling them "kind people" and asking the public to "stop bullying & start trusting" the president. This all came despite the resurfacing of a 2004 interview in which Trump called the then-18-year-old actor "deeply troubled and therefore great in bed." Yup, that's our current president.