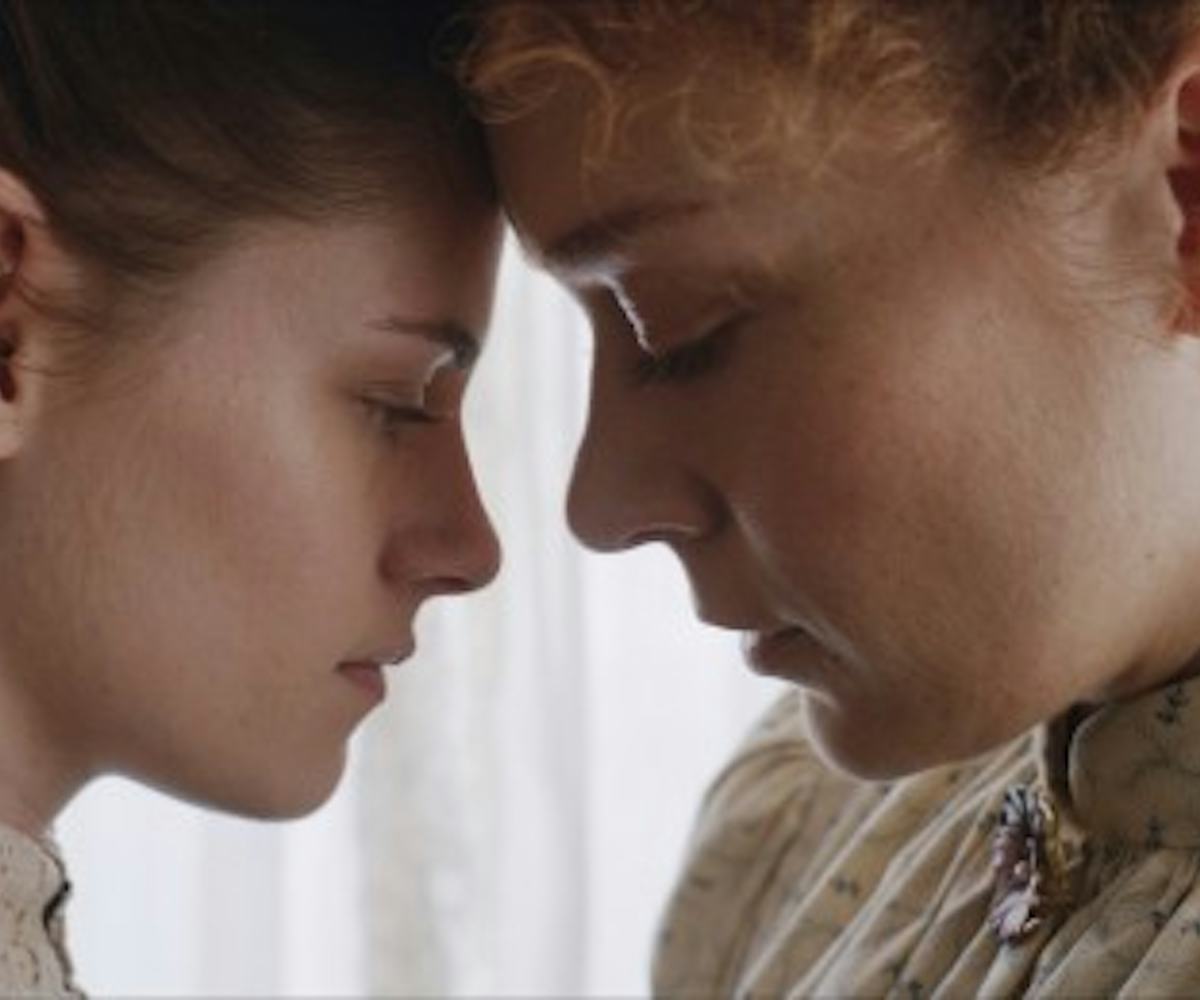 image via the film stage
Here's A New Look At Kristen Stewart & Chloë Sevigny's Romance In 'Lizzie'
The Lizzie Borden biopic will premiere at Sundance
Two years ago, we found out that Kristen Stewart and Chloë Sevigny were slated to star in a new biopic detailing the life of the infamous ax-wielding murderer Lizzie Borden. And in 2016, we got a first look at Sevigny as Borden and Stewart as Borden's maid and romantic partner, Bridget Sullivan. At the time, there was no word of when the film would premiere. Now it's been revealed that the biopic will see the light of day during the upcoming Sundance Film Festival.
The lineup for the festival, which includes The Miseducation of Cameron Post (starring Chloë Grace Moretz), I Think We're Alone Now (Peter Dinklage and Elle Fanning), and the highly-anticipated film adaptation of Walter Dean Myers' Monster, will premiere next January. 
Lizzie, which has been described as a "gothic psychological thriller with an indelible romance at its core," will explore the notorious family murders through the lens of Borden's blossoming relationship with Sullivan. The announcement of the film's premiere came with a brand-new promotional photo of Stewart and Sevigny in character, sharing a deeply intimate moment. 
The Sundance Film Festival will take place from January 18 to 28. You can see the list in full here.