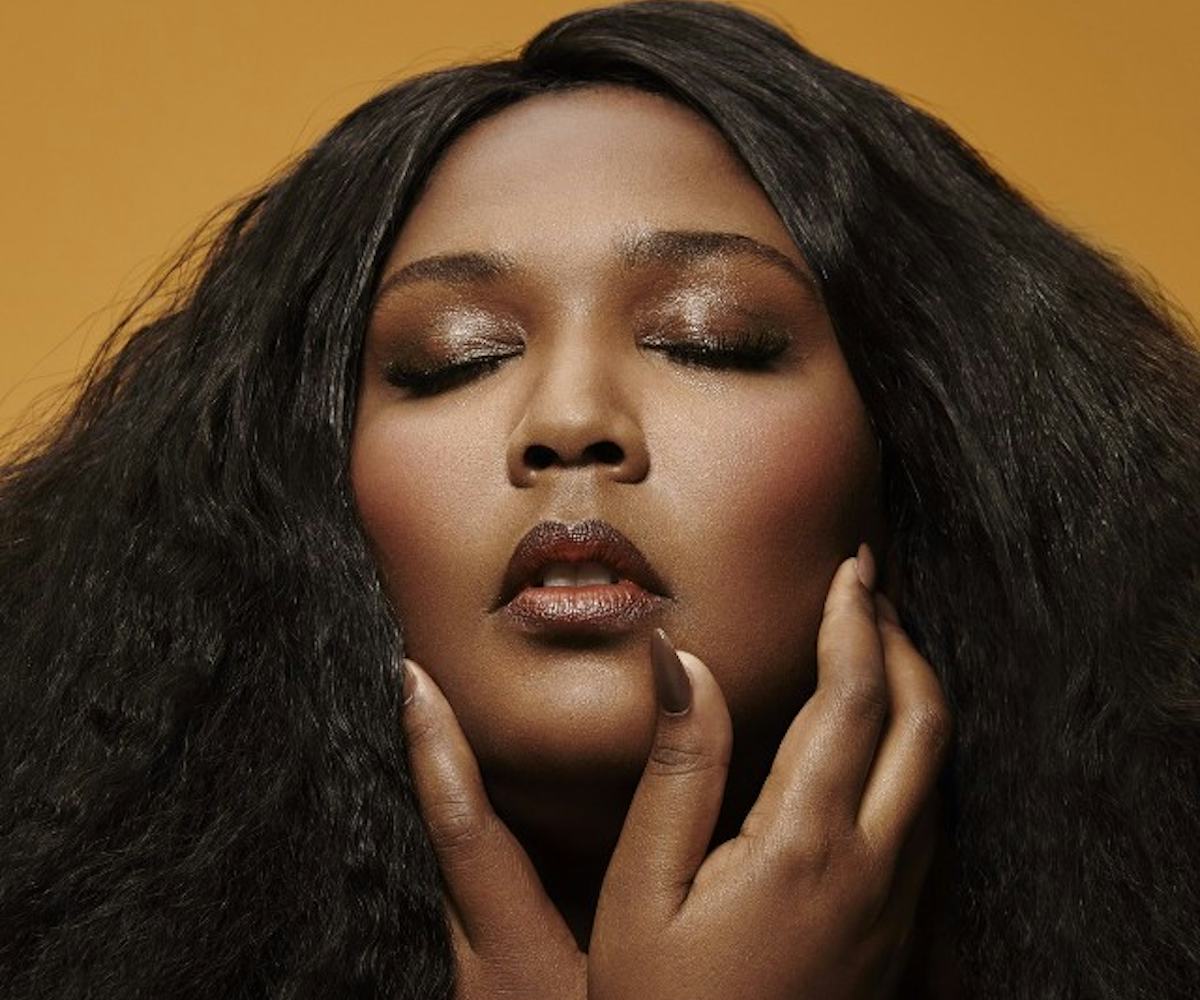 Photo courtesy of Atlantic Records
Let Lizzo Rub Your Soul Down With Her 'Coconut Oil' EP
Finger-licking good music
Since her 2013 debut Lizzobangers, Minneapolis-bred recording artist Lizzo has been paying her dues and making her rounds in the music world. Just like the product it's named after, her latest project, Coconut Oil, is essential for healthy living. 
Throughout the six songs, Lizzo will make you laugh, lift up your confidence, and also read your life—a privilege normally reserved for only the closest of confidants. In Coconut Oil the 28 year old has created a body of work that addresses an array of topics. Though it's an ode to everyday struggles—from losing your phone to losing yourself—it also (quite triumphantly) circles back around to remembering just who the hell you are again.
Never one to conform, Lizzo changes her genre to fit her message: self-love and respect, set to beats you can move your body to. Following the release of Coconut Oil, Lizzo blessed us with a breakdown of how each track on the project came to life.
Check it out while you listen to the album, below. 
"Worship"
"Worship" is the first song that Ricky Reed and I ever made together when we first met, and I love it so much! It reminds me of "Respect" by Aretha Franklin; it's my little ode to that song and it's way more than what you think it's about.
"Phone"
"Phone" is really funny. It's a freestyle that I did with Evan Bogart and Jesse Shatkin, who have famously written for Beyoncé, and produced for Sia, respectively. While we were working on the song, I couldn't find my phone and started saying "where the hell [is] my phone?" and Evan was like, "what is that? I love that, stop this track—let's go." Jesse made a beat and I went in and said I was going to freestyle each line, but repeat it four times so we could find the best one and just copy that. This ended up adding to the crazy manic pre-choirs and the repetitiveness that you hear now. I love "Phone," it's so much fun! 
"Scuse Me"
"Scuse Me" is probably one of my favorite songs, but it wasn't originally. I wrote it when I was kind of out of juice. I was writing a lot, doing a lot of shows, and low on fuel. All we had was the Prada prodigy verse. I remember feeling like the song couldn't be called "Oh My God It's Me." After a few months of letting it sit, Ricky and I came together and he said, "I want you to love this song, what can we do? Because I love this song." We came up with chorus ideas and I went in and freestyled the melody for "I don't need no" and he was like, "this is good!" It took the track to an entirely different level by adding that soul and self-care factor. It also added that "oops, oh my" tweet vibe to it. 
"Deep"
"Deep" was a challenge. "Deep" was made by Nigerian twin brothers Taiwo Hassan and Kehinde Hassan. Everyone I was in the studio with, including Jean Baptiste, was West African, as was the beat they gave me. I just could not wrap my mind around finding that rhythm. I was up for the challenge. They said: "we have a trap beat; we can do another trap song," but something told me to try this one. Ricky Reed always told me that one of the few joys in life was getting a Jean Baptiste topline. He was like, "let me go in and try something real quick," and he did this amazing one-take melody over the whole track and I was like, "this is perfect, I want nothing to change!" I went in, and the lyrics came to me so quickly. Now, they're some of my favorites! 
"Good As Hell"
"Good As Hell" was maybe the third song Ricky and I had ever worked on together. It's just one of those songs that feels really good. I had absolutely no idea how it would help people and I had no idea what it would grow into. I remember feeling really good about life. The song makes me feel like I can do a hair flip. That's a real thing that I do in my friend group, we'll have a hair flip competition if we're really feeling ourselves. It was really cool to be able to bring that to my music. 
"Coconut Oil"
Lastly, "Coconut Oil" is a title track for a reason. I was going to call this project something way different; it's one of those things that kind of evolved. It's interesting, because we had all these different ideas together in the track. After deliberating through many, many, many titles, I realized that, in this place in my life right now, it's all about my self-care. I've been trying to figure out the best way to take care of myself in all of this. Coconut oil is the definition of that to me—it's the answer to all things. You're hungry and you want some deep fried food? Try some coconut oil. You want some coffee? Put some coconut oil in it. Wanna brush your teeth? Coconut oil. Having a bad day? Why don't you sit down and massage yourself with some coconut oil. "Coconut Oil" connects to my girls—black and brown, my afro girls—but it also represents much more. I'm really proud of it. It's a great timestamp of this moment in my life and it's one of the most together bodies of work that I've done.
This track is also special to me because I'm playing the flute, which is the first instrument I learned to play. Also, the excerpts in it are from my family church in Detroit where my entire family is singing and telling stories. That's really special to me. There's a little guitar solo from Ricky, so it kind of feels like all aspects of my life are combined into one track—it's the journey of my musical growth. It's a really beautiful culmination of who I've grown to be.