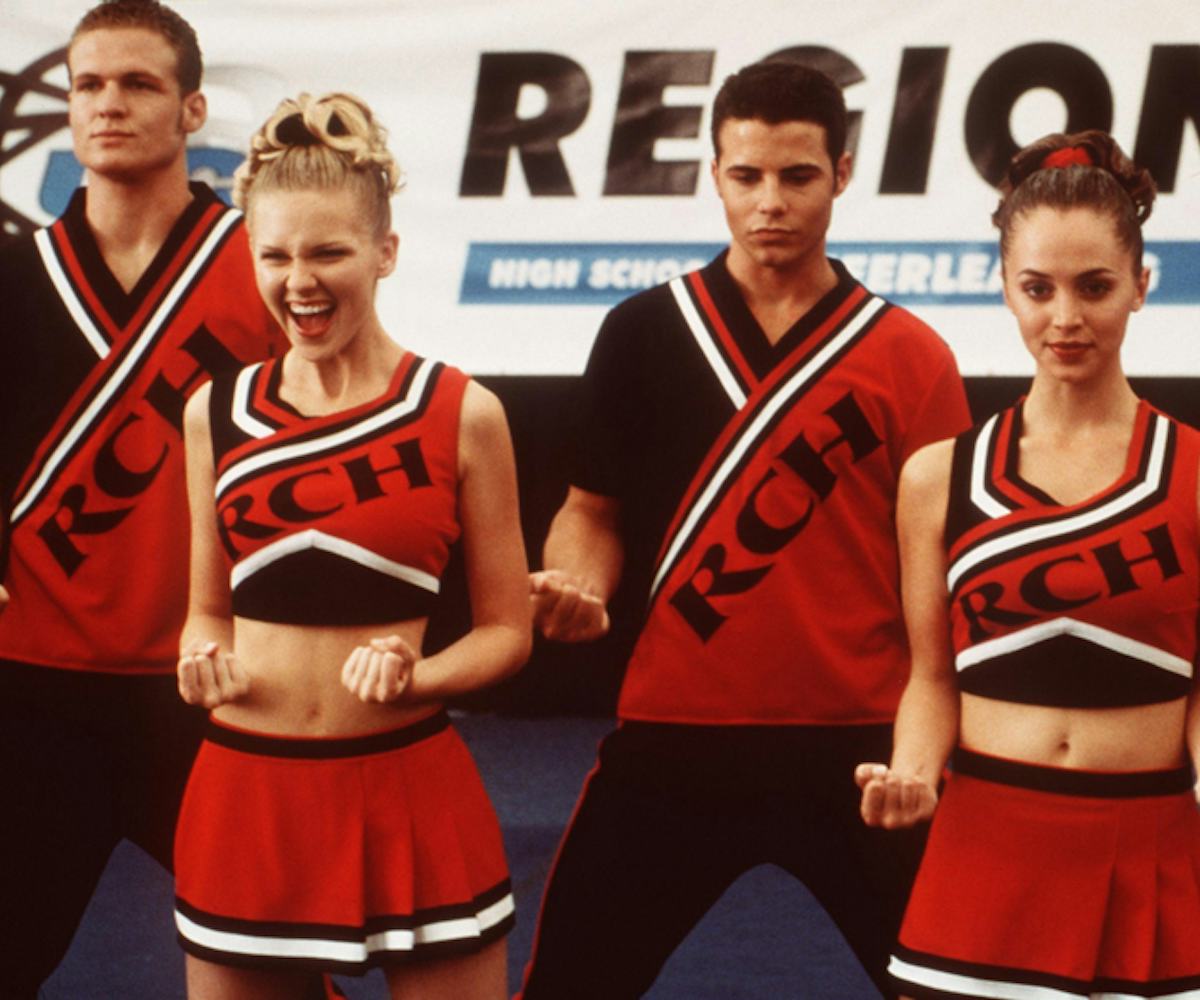 editor's pick: cheer up
two, four, six,eight, which halloween costume do we think is really great?!
Who doesn't want to re-live their high school glory days? Well, I guess thats debatable for a lot of people... but definitely not for me. As former captain of my school's varsity cheerleading squad, I'm obsessed with this Local Heroes sweatshirt. Pairing this with a pleated skirt is a total cheerleading uniform revamp--and that's definitely something to cheer about.
Bonus points? It's a super easy Halloween costume. Whether you're all about Bring It On, or prefer Sugar and Spice, we've rounded up our all-time favorite cheerleader movies for a little bit of inspiration. Check them all out in the gallery, and then click here to pick your sweatshirt up.
Local Heroes Cheerleader Sweatshirt - $60
Bring It On, the movie that brought jazz hands into our vocabulary.
Sugar & Spice, because cheerleaders robbing banks is totally entertaining.
Fired Up, which flips the script and follows two football players who join the cheerleaders at camp.
In Man of the House, a group of cheerleaders enter witness protection after seeing a murder.
We haven't actually seen Ninja Cheerleaders, but the plot seems pretty straightforward: cheerleaders...who are also ninjas. Perfect if you want to go as a cheerleader but also like carrying around fake swords on Halloween.
But I'm a Cheerleader is for the cynical, satire-loving film viewers out there.