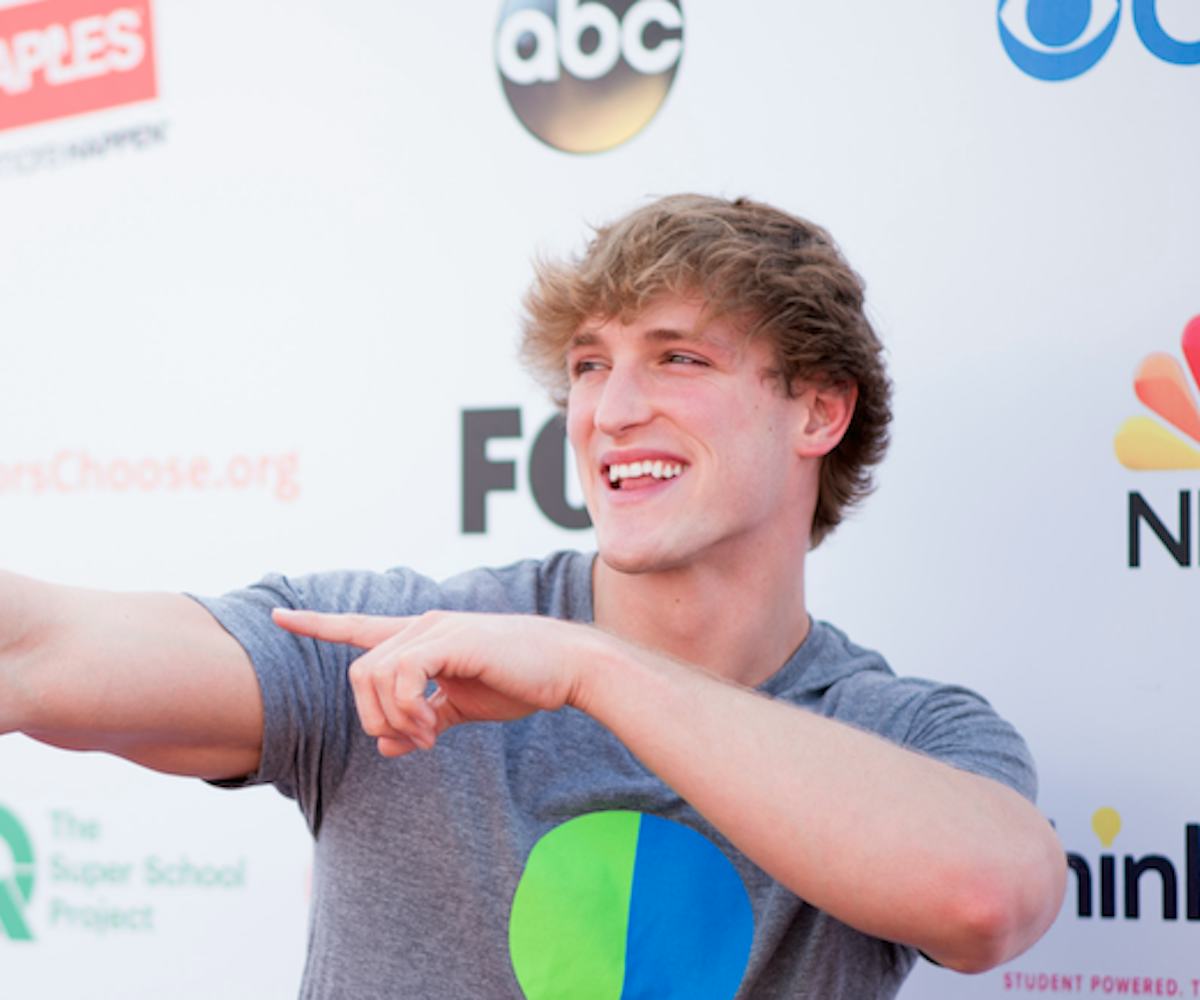 photo via getty images
Logan Paul Is Taking A Break From Vlogging
And people are not having it
Logan Paul is taking a temporary break from vlogging. The YouTube personality took to Twitter to announce his hiatus from posting online in a short tweet that read, "Taking time to reflect. No vlog for now. See you soon."
His decision comes just days after people from all corners of the Earth dragged him for filming an apparent suicide victim's body while camping at Japan's Aokigahara forest, also known as "suicide forest" due to the high number of suicides that take place within it. He later issued an apology for his "mistake," claiming that he "didn't do it for views" or shock value but because he "thought I could make a positive ripple on the internet." 
But people didn't quite buy his apology, claiming that it was self-absorbed and apathetic. This point was emphasized even more after the internet found out that Paul's apology vlog about the incident was monetized and, according to SocialBlade, earned the YouTuber anywhere between $12,000 to $101,000. 
So, needless to say, when Paul announced his hiatus from YouTube, people were not having it. One user claims that Paul's "break" is just an excuse for him to wait until the controversy blows over.
Another suggested that he should take action and attend the victim's funeral and apologize to their family instead. 
While another "sincerely hopes" he comes back from the incident as a better person.
Ultimately, his hiatus is an avoidant and cowardly solution to the bigger problem at hand. You want to make a real change, Paul? You could try, I don't know, donating the profits you made from that apology video to a suicide prevention organization instead of hiding offline.
If you or someone you know are experiencing thoughts of self-harm or suicide, please speak up. Please reach out to the Suicide Prevention Lifeline for assistance, even if you just need to talk.