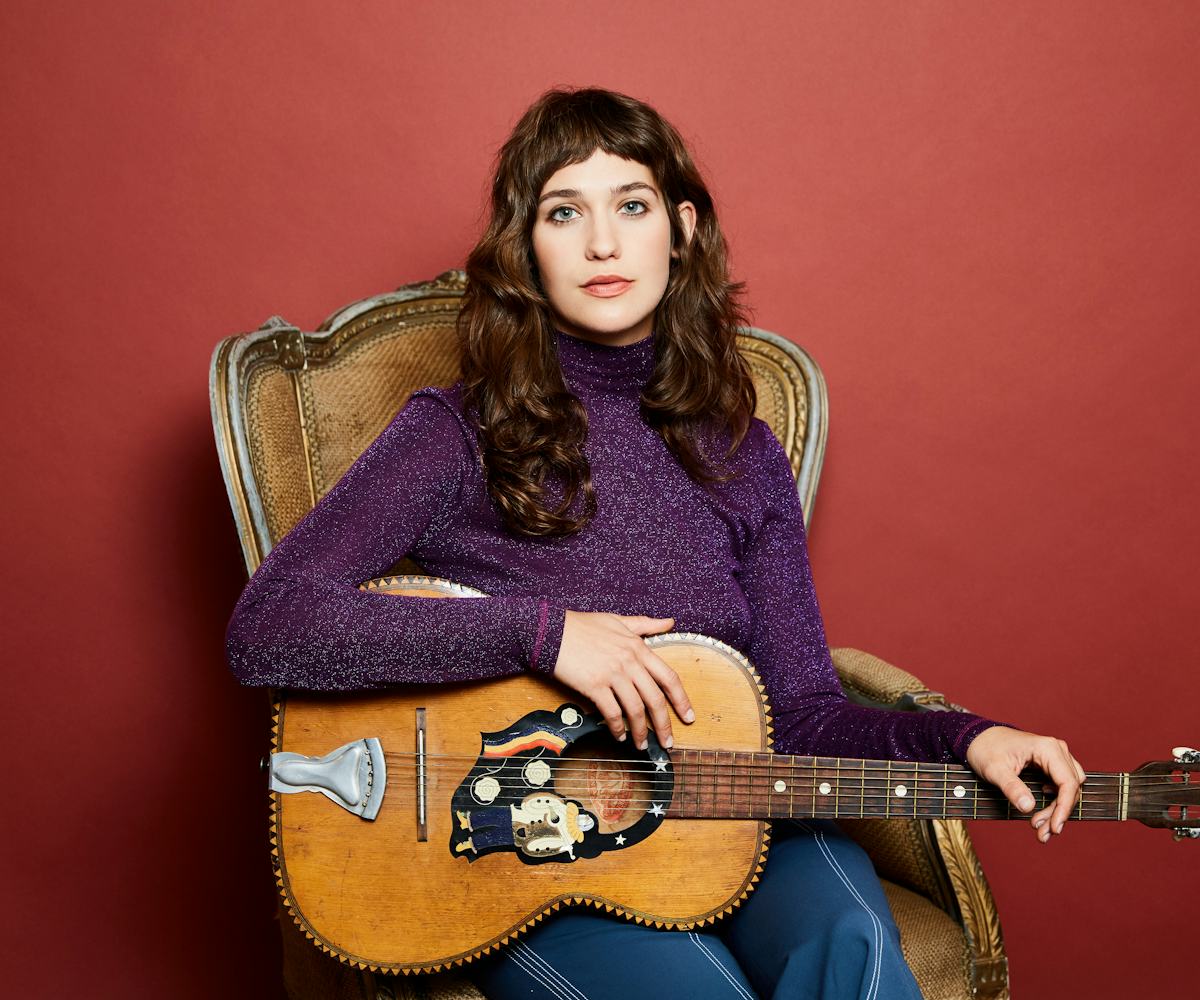 Photo by Lauren Perlstein
Lola Kirke Wants To Introduce You To Her "Brilliant Friend"
Known primarily for her acting work in films like Gone Girl and Mistress America and shows like Mozart in the Jungle, Lola Kirke is now breaking out onto the musical scene with a sound that she describes as "Cosmic American." Not sure what that means? Well, find out today—we're premiering her self-directed music video for her twangy tune "Brilliant Friend" right here.
Through this experimental video—many of the clips included in the visual come from a short film titled My Rifle, My Baby and Me that Kirke made in 2012 when she was a student at Bard College—Kirke wanted to explore the representation of women in film as well as examine the patriarchal gaze. Kirke explains:
My relationships with other women have always been extremely intense and important: at once healing and damaging, almost frivolous and yet wholly necessary. When I found myself still making things about the pain and beauty of that kind of friendship [years later], unearthing this footage and giving it a new life felt incredibly appropriate.
Kirke's self-titled EP is out now via Spirit House. Watch the narrative unfold in the video, below.
Catch Kirke on tour with Wyndham at the following shows:
February 3- Ballard Homestead @ Seattle, WA^
February 4- Obsidian @ Olympia, WA^
February 5- Turn, Turn, Turn @ Portland, OR^
February 18- Pappy & Harriet's @ Pioneertown, CA
^ w/ Johanna Warren