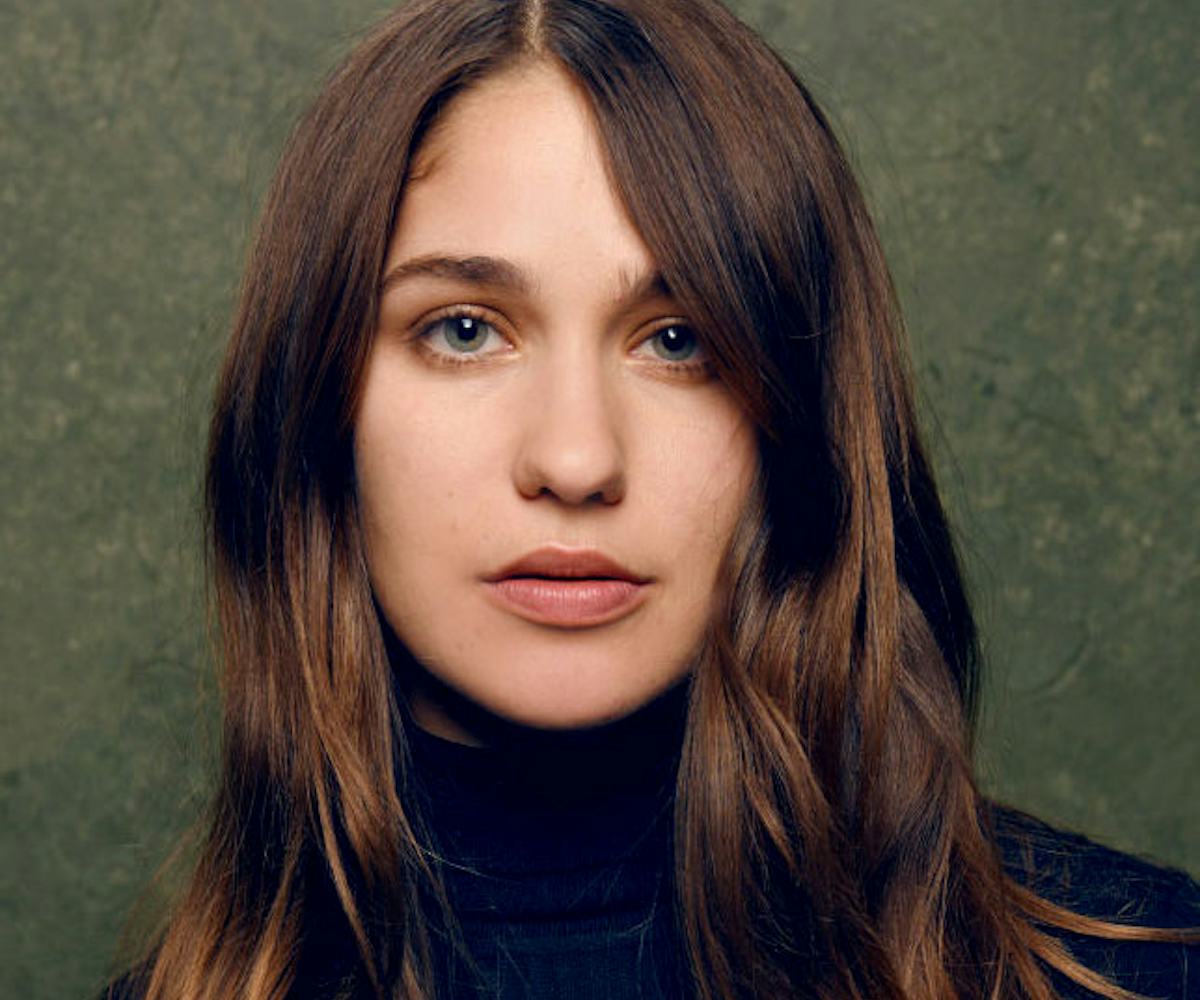 Photo by Larry Busacca/Getty Images
lola kirke on 'mistress america' and her favorite things about new york
meet jemima's younger sister
Before she broke out with a small but crucial role in Gone Girl, Lola Kirke hooked up with Noah Baumbach and Greta Gerwig to make Mistress America, a paean to female friendship and finding yourself in New York City. In the movie, which premiered last weekend at Sundance NEXT Fest, Kirke plays Tracy, a Barnard writing major who comes to town to meet her future stepsister, a free spirit named Brooke (Gerwig), who takes her on a whirlwind tour of a fantasy version of New York—the way every young person imagines it, but that it rarely is. Kirke, who is the younger sister of Girls star Jemima Kirke, didn't have to go far from home to shoot the movie—she's currently living in a tiny one-bedroom apartment in the East Village. The actress took some time off from shooting the Amazon series Mozart in the Jungle to answer some questions about working with Greta Gerwig, her favorite things about New York, and the most cinematic moment she had in the city that never sleeps.
I know you shot Mistress America on the streets of NYC with a tiny crew, almost like a student film. What was that like and did it help you get into character at all? 
There were no trailers or fancy things, so whenever we had downtime (which was rare), we were all napping in minivans and on couches together. There was no division between anyone like there is on bigger sets. So, I guess that did add to the college vibe of everything. It was like a student film in a way. Except Noah Baumbach was directing it.
Greta Gerwig is one of the most unique and fearless actresses of her generation. What was it like working so closely with her?  Did she rub off on you? 
I sure hope it did! I admire Greta so much. As a performer and writer there is no one like her. And it's really special to get to work with someone who is so invested in creating different narratives for women.
If you had to show someone around NYC the way Greta's character does to you, what are some of the places you would take them?
That's between me and them :)
What's your favorite thing about living in New York? 
My favorite things about New York are the facts that it has four seasons to enjoy and that you can walk or bike anywhere you need to go.
Mistress America is the latest in a long line of distinctly New York movies. Besides obvious ones like Manhattan, what's a quintessentially New York movie to you?
Home Alone 2: Lost in New York. 
Where's your favorite place in New York to relax?
My apartment!
Where's your favorite place in New York to have a drink? 
Also my apartment.
Can you describe a cinematic moment you've experienced in NYC? 
When I was like sixteen, we had a very cold winter and this homeless man who lived on my block looked like he could use some help. It was almost Christmas and I fancied myself some sort of Santa, so I decided I would make him a bag of warm things, including some UGGs I figured he could use more than me. I left the bag next to him while he was sleeping. In the morning, he was gone, but the contents of the bag were strewn about the street—covered in feces. 
If you had to share a New York apartment with any famous roommate, living or dead, who would it be?
Crispin Glover. 
Do you ever worry about following in the footsteps of your sister and losing the New york anonymity? 
Sure, but I suppose that's a part of getting to do what you love, if what you love to do happens to involve having your image pasted all over the place. And if it becomes unbearable, I'll just wear bad hats everywhere.
What are you most proud of so far in terms of your career? 
I am really proud of Mistress America!
What's a phrase that best sums up your approach to life? 
You're no better than anyone, and pizza is better than everyone.