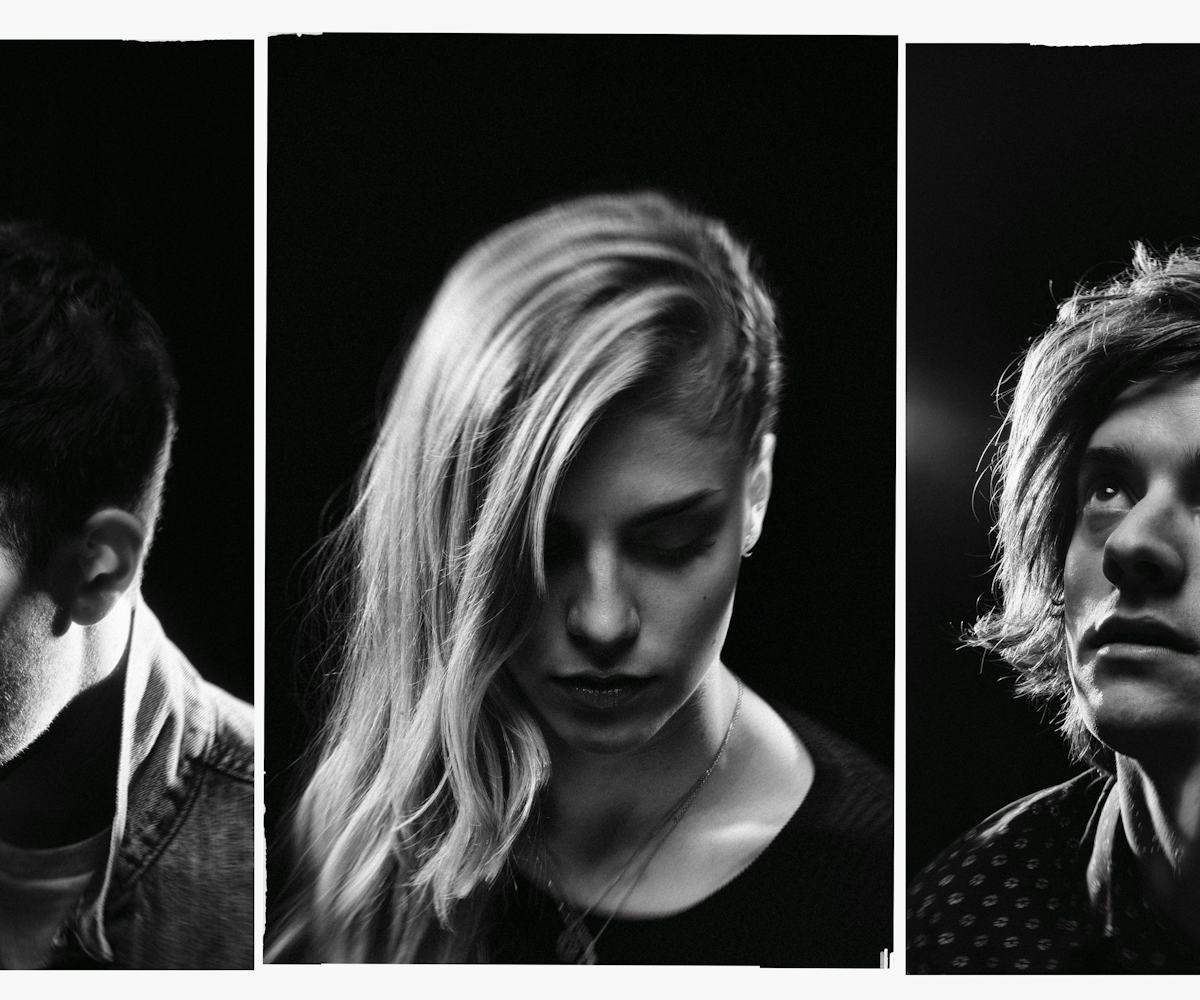 Courtesy Photo
London Grammar Know Less Is More When It Comes To Great Music
The truth is a beautiful thing
You can count on band London Grammar to deliver a song so sublime, it will make you pause to consider life and all its nuances. Their debut album, 2013's If You Wait, is brimming with songs that arrest the quickness of our day-to-day. Lead singer Hannah Reid's alto carries with it a myriad of past lives expressing themselves through each note and cry. Their sophomore album, Truth Is A Beautiful Thing, is full of shouts into the void; there's a sense of safety balanced by an innate sense of hopelessness. It's melancholy at its most desirable, full of atmospheric soundscapes that lend themselves to stunning echo chambers for Reid's vocals to soar. London Grammar speaks in truths; luckily for them, it's always a beautiful sounding thing.
What are you most proud of so far in terms of your career?
We had so many wonderful highlights after the release of our debut album. Playing Glastonbury on the John Peel stage is very much etched in our memories, and winning an Ivor Novello was a huge honor. But we are most proud of just how long our first album stayed in the public consciousness, and the fan base we developed as a result.
What famous person dead or living do most wish you could have as a roommate?
Hannah Reid: Selena Gomez.
Dan Rothman: Alan Watts.
Dot Major: Tommy Cooper.
What is your favorite driving music?
Metronomy's album, English Riviera, was an album we would listen to constantly whilst driving to open mic nights across England when we first started out.
Whose career would you most like to emulate?
We have always admired bands and artists who have had longevity, like Radiohead.
What's your favorite place to write music?
Hannah will often write songs at her piano at home, but we also love working in a studio called State of the Ark in London. We wrote and recorded lots of both our first and second albums there. It's owned by a chap called Terry Britten who famously wrote "What's Love Got to Do with It" by Tina Turner.
Describe your aesthetic in three words.
Emotional, widescreen, and slow-burning
If you had to wear one thing for the rest of your life, what would it be?
Blue jeans and a white shirt.
Do you have any pre-show superstitions?
Group hug before every show.
If you had to live in a past time, what do you think would be the most fun era and why?
Ancient Rome 200 AD. Imagine what it must have been like seeing the Colosseum for the very first time. It's astonishing now, let alone two thousand years ago.
What activities do most enjoy doing alone?HR: Yoga.
DM: Boxing.
DR: Meditation.
When are you most relaxed?HR: Yoga.
DM: Boxing.
DR: Meditation.
What was the last great thing you read?HR:Sapiens by Yuval Harari.
DM:Ready Player One by Ernest Cline.
DR: The Philosophy of Andy Warhol by Andy Warhol.
What kind of person were you in high school?
HR: Studious and sociable. I spent a lot of time in the music rooms.
DM: A bit of a prick.
DR: Music and football were the main focus. All three of us floated between friend groups.
Do you have any phobias?HR: Spiders.
DM: Cucumber in gin and tonics.
DR: Heights.
What's a side of you that people are unlikely to know about?HR: My favorite film is Contact and I love to draw.
DM: I like whiskey and "Zelda."
DR: I kept a dream journal for two years after touring, after seeing Waking Life.
What are some new hobbies you would like to take on?HR: Photography.
DM: Sobriety.
DR: Yoga.
What's your next project?
Album three!
Where do you hope to be professionally in five years?
Still together, making music and touring. But our dream would be to score a film soundtrack.
If there was one phrase that best sums up your approach to life, what might it be?
"It is better to remain silent and be thought a fool than to speak about and remove all doubt."