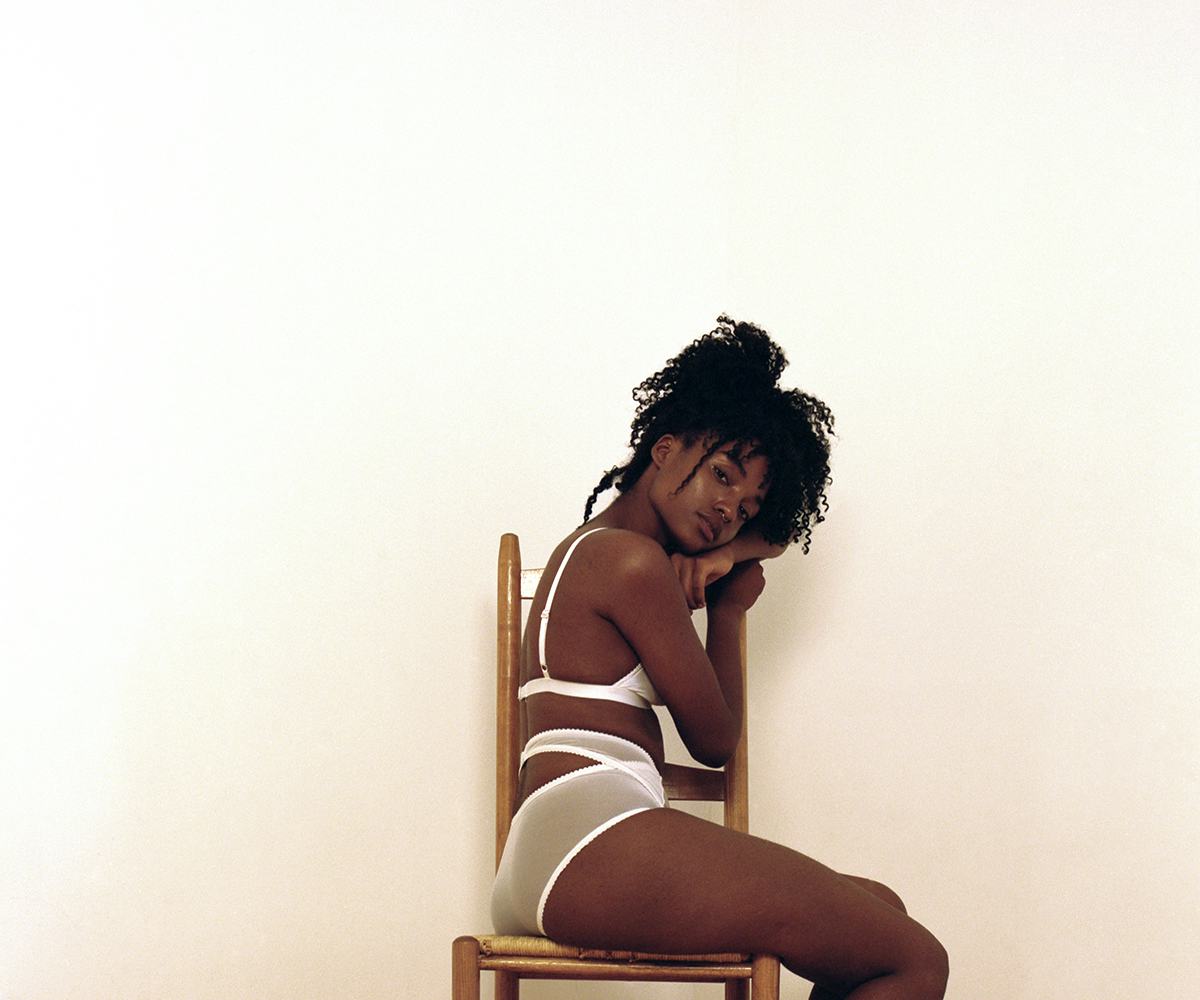 Photo by June Canedo
Lonely Lingerie Is Back With An Empowering Fall Campaign
"We celebrate our differences, our different ages, our different bodies, our different stories"
While New Zealand-based label Lonely may be considered unconventional in the world of lingerie, they're quite possibly one of the post empowering and inspiring brands out there.
The label is best known for Lonely Girls project, their photo journal series that features candid portraits of women from all over the world wearing the brand, their own way. Each portrait is left unedited and unretouched, showcasing the wide variety of women and body types the brand serves. One of the more recent photos from the series featured Lena Dunham and Jemima Kirke casually hanging out in the bathroom in their skivvies, showing a totally real and natural side of the actresses.
Now, the brand is back at it with their latest campaign for fall. Showcasing portraits of nine beautifully inspiring women of all shapes and sizes, each model wears the latest from Lonely—and, as always, is left totally unretouched. These images serve to enforce the brand's belief that women should embrace who they are as individuals and celebrate their differences. "We hope to inspire a community of like-minded individuals—independent women who can collectively say they are proud to be themselves," says Helene Morris, Lonely's designer and founder, in a press release for the new campaign.
The portrait series, shot by June Canedo and styled by Zara Mirkin, features quite the inclusive roster of subjects: plus-size model Paloma Elsesser, ballerina Anna Collins (sister of Petra Collins), Art Hoe Collective founder Gabrielle Richardson, transgender model Aurel Haize Odogobo, stylist Marcela Jacobina, sex and relationships columnist Karley Sciortino (Slutever), artist Ajani Lucid, designer and model Georgia Pratt, and Rogeria Canedo—the photographer's own mother—are all included in the new campaign.
"Our campaign serves to celebrate individuality," says Morris. "Through intimate portraits of nine inspiring women, we celebrate our differences, our different ages, our different bodies, our different stories [, and] the differences that make us who we are."
Click through the gallery below to check out the new campaign. You can see more from the new collection at LonelyLabel.com.
Karley Scortino for Lonely Lingerie
Marcela Jacobina for Lonely Lingerie
Ajani Lucid for Lonely Lingerie
Gabrielle Richardson for Lonely Lingerie
Georgia Pratt for Lonely Lingerie
Aurel Haize Ogodbo for Lonely Lingerie
Rogeria Canedo for Lonely Lingerie
Anna Collins for Lonely Lingerie
Paloma Elsesser for Lonely Lingerie