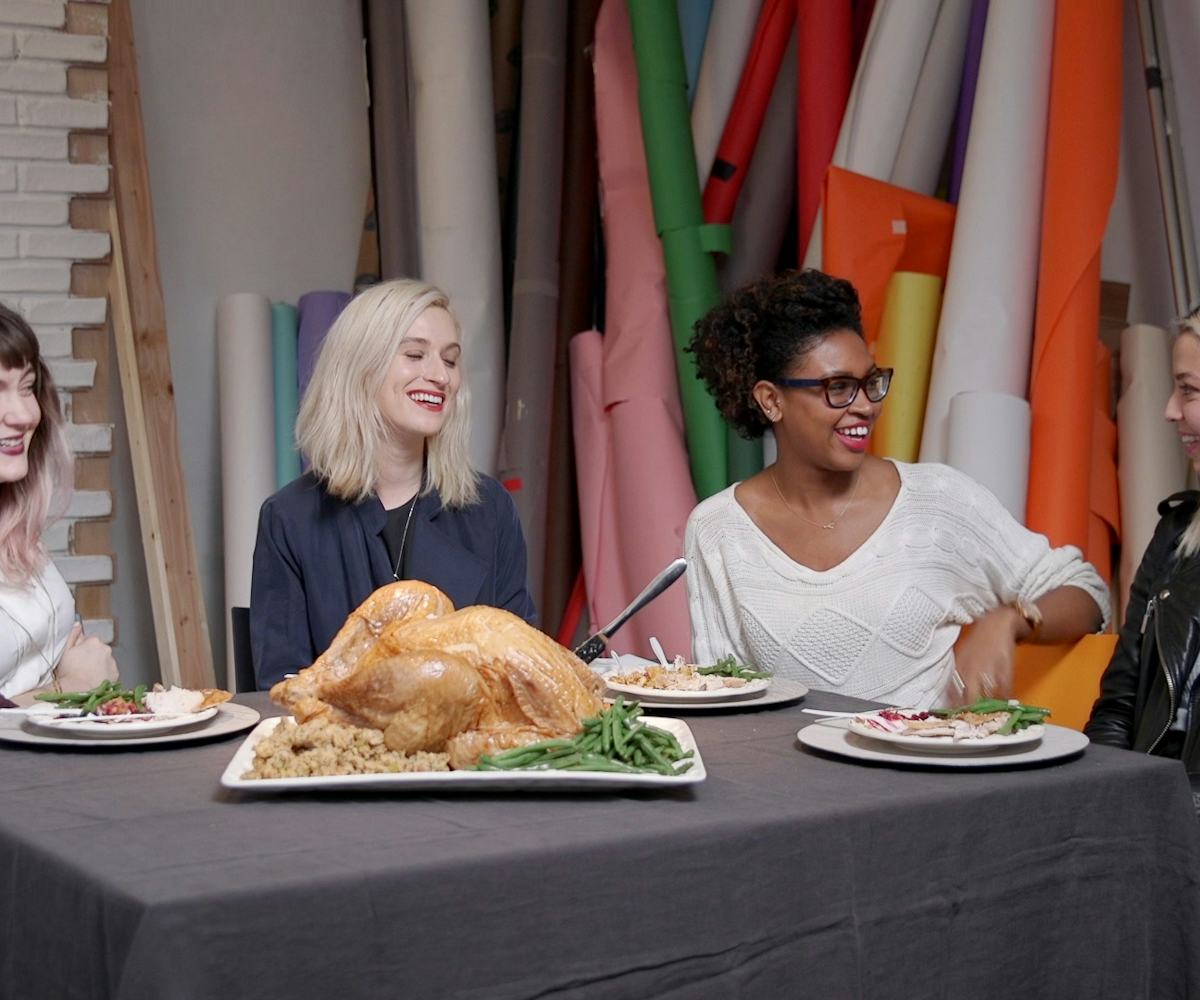 Can You Wear Lipstick To Thanksgiving?
we tested it out so you don't have to
A lot of lipsticks claim to last all day. That claim, though, doesn't mention whether or not "all day" includes a Thanksgiving meal. Since we'd like to look good while we stuff our faces tomorrow, we decided to round up eight of the most promising lipsticks available and see if they actually withstand the test of gluttony. In the war of lipstick versus turkey, only a few will make the cut. Watch the video to see four of our hungriest editors as they literally test out long-lasting lippies on a Thanksgiving meal, and check out which ones we think are worth buying.