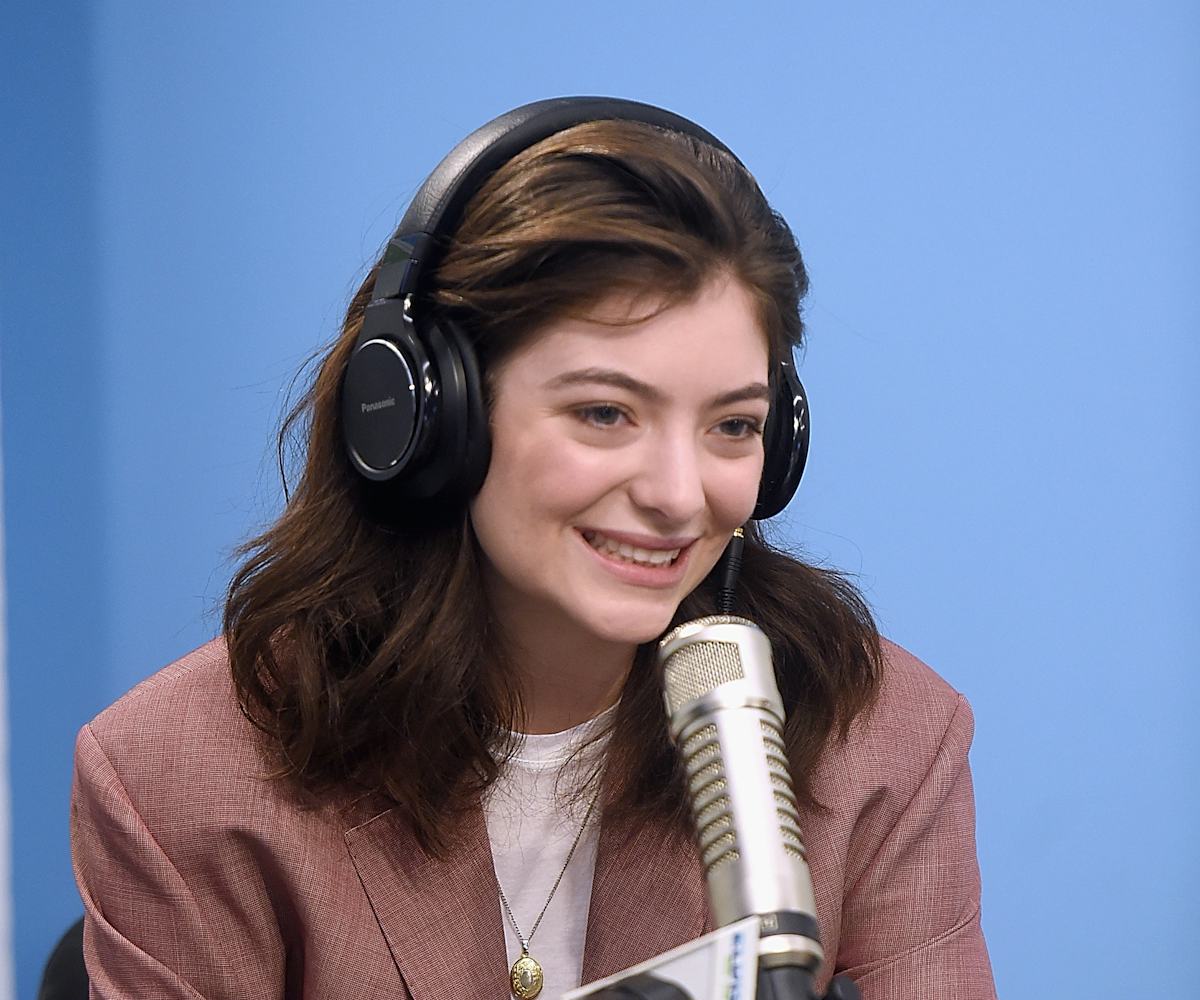 Photo Courtesy Of Jamie McCarthy/ Getty Images.
Lorde Plays A Demo Of "Green Light" On Rookie's Podcast
A stripped-down version of the pop track
Rookie has a podcast! To mark the inaugural episode, Tavi Gevinson, the founder of the popular publication and host of the podcast, brought on friend, singer, and famous person Lorde.
The two covered a lot of ground during their 30-minute discussion. Here are some tidbits that we took away: She thinks having a pseudonym is weird, and would rather be referred to as Ella (her actual name) than Lorde. She thinks she's lame, ordinary, and that her feet smell. Tavi was one of the first people to hear her new track, "Liability." She's dubbed 2017 the year of emotion. She writes all of her songs in the notes app on her computer. For her upcoming album, she printed out all of the lyrics and color-coded everything based on the theme (partying, sad moments, etc.). She tends to write about her experiences in New Zealand while she's in America. She very rarely writes about her time in America though.
For everyone fiending for more music, the singer also played the demo of "Green Light," which you can listen to around the 26-minute mark. Lorde explains that she and Jack Antonoff came up with the idea for the song after going to a Florence + The Machine concert and seeing the band's keyboardist play. "For any argument that's like, 'Oh she went pop or whatever,' that's just the inside of my brain," she says about the single.
Listen to more of what the singer had to say about music, her new single, and a lot else, below.