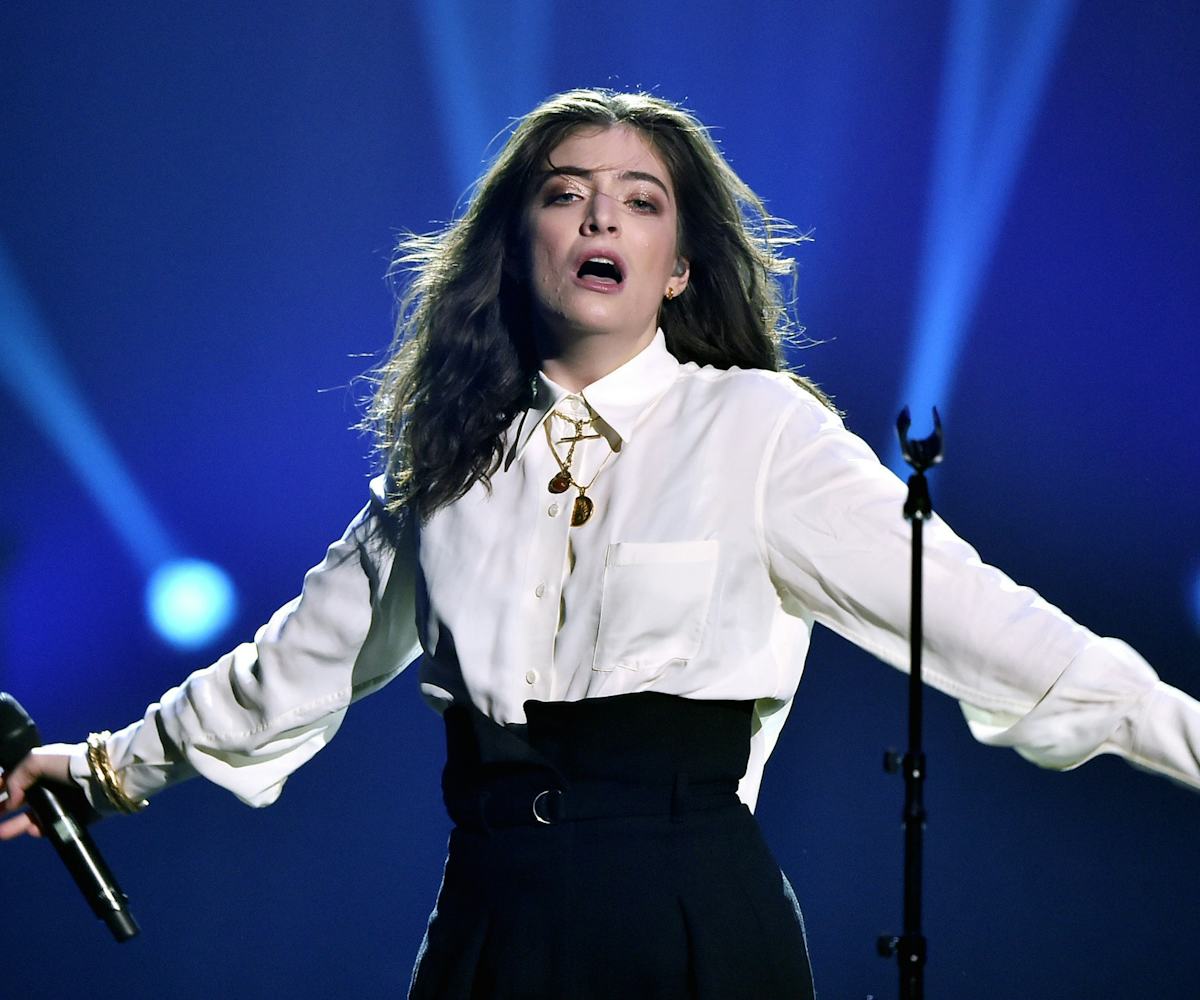 Photo by Steven Ferdman/Getty Images
Watch Lorde Cover Frank Ocean And Perform An Unreleased Song
Last night, Lorde began the Stateside leg of her world tour with two very special performances. In the middle of her Milwaukee show, Lorde covered Frank Ocean's "Solo."
Doing the song justice, Lorde kept her cover of the gorgeous Blonde track close to the original. It shouldn't surprise fans that she wanted to honor Ocean's work in a big way, seeing as how she said Blonde was a huge inspiration for Melodrama.
"In this sort of post-Blonde landscape, we can all sort of do whatever we want in terms of instrumentation," she told The Spinoff last June. "It's exciting. I can use guitars and I can get a big gnarly Flume beat and throw it under water." 
But that wasn't the only treat Lorde had in store for her fans.
Singing over a beatmaker, she also performed an unnamed and unreleased track from Melodrama to an enraptured audience. This shouldn't come as a surprise either—the singer previously promised to perform the unreleased B side during her tour. "I think you're going to be quite excited for this tour," she told fans via a February Instagram story, according to Billboard. She then went on to say that there was one song in particular that she loved, which had been "dug up" from the Melodrama session.
Watch her perform her "Solo" cover, as well as the unreleased track, below.