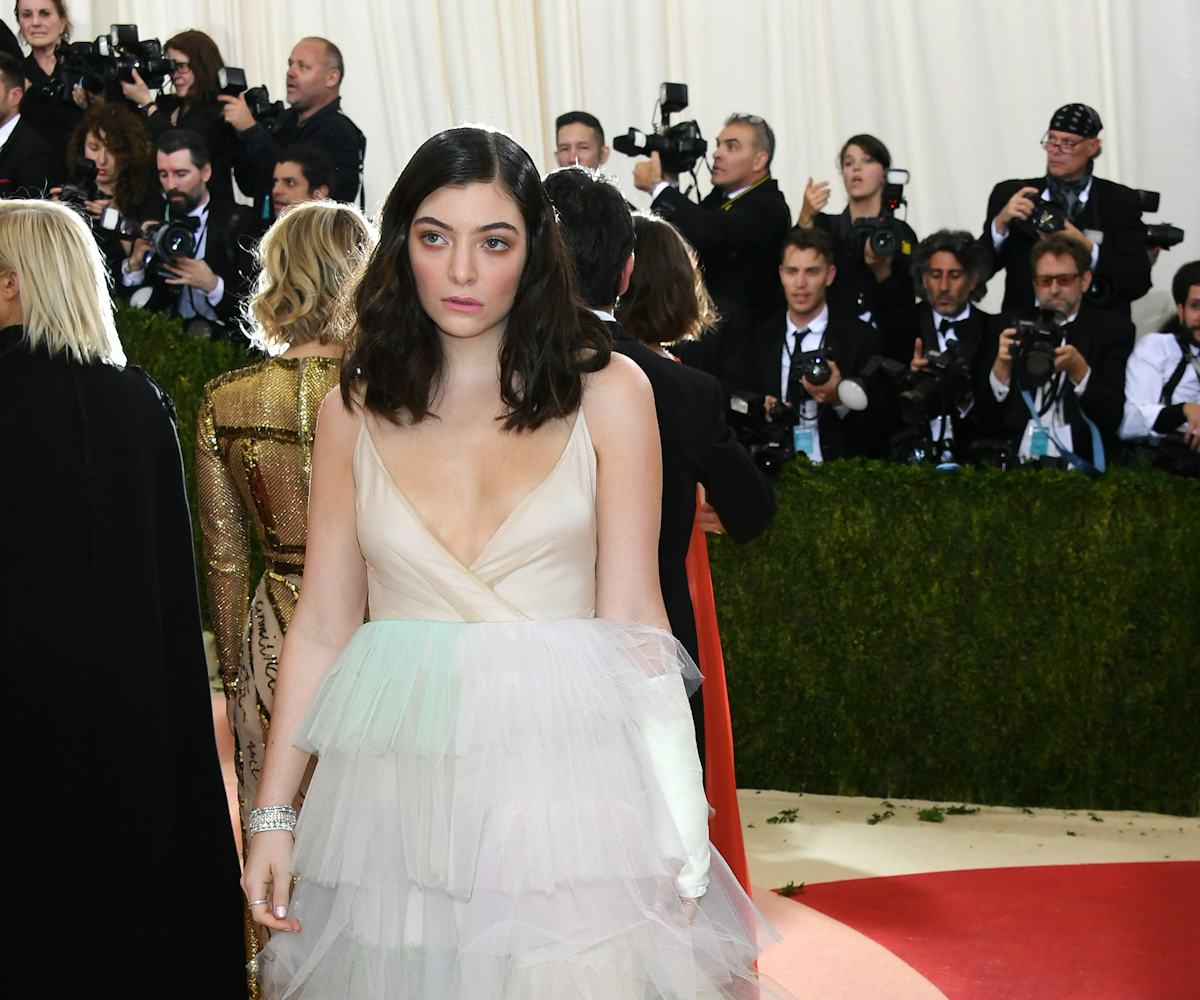 Photo by Larry Busacca/Getty Images
Lorde Racked Up Autographs On Her Cast At The Met Gala
The Met Gala presents celebrities with many fabulous opportunities, but few take advantage of rubbing shoulders with some of the world's biggest stars. Lorde was tasked with wearing a cast for her broken arm at the event last night, but that didn't stop her from doing what most teens would have done in her position—asking for autographs.
The New Zealand-based singer-songwriter spent the evening getting all the important people in sight to adorn her cast with their signatures and messages. While it certainly doesn't compare to her gorgeous pastel rainbow, fibreglass, tulle gown courtesy of Valentino, the cast is quite the A-list masterpiece, now featuring inscriptions from the likes of Taylor Swift and Kanye West. (Fingers crossed that Kylie left her "KYLIE WAS HERE" signature somewhere on there.) 
We wouldn't be surprised if rocking your injuries becomes a trend at the next big red carpet event. Why hide your cast when you can bling it out? It's the best party favor a gal could ever ask for.
Take a look at a few snapshots from the night, straight from Lorde's Instagram page, below.