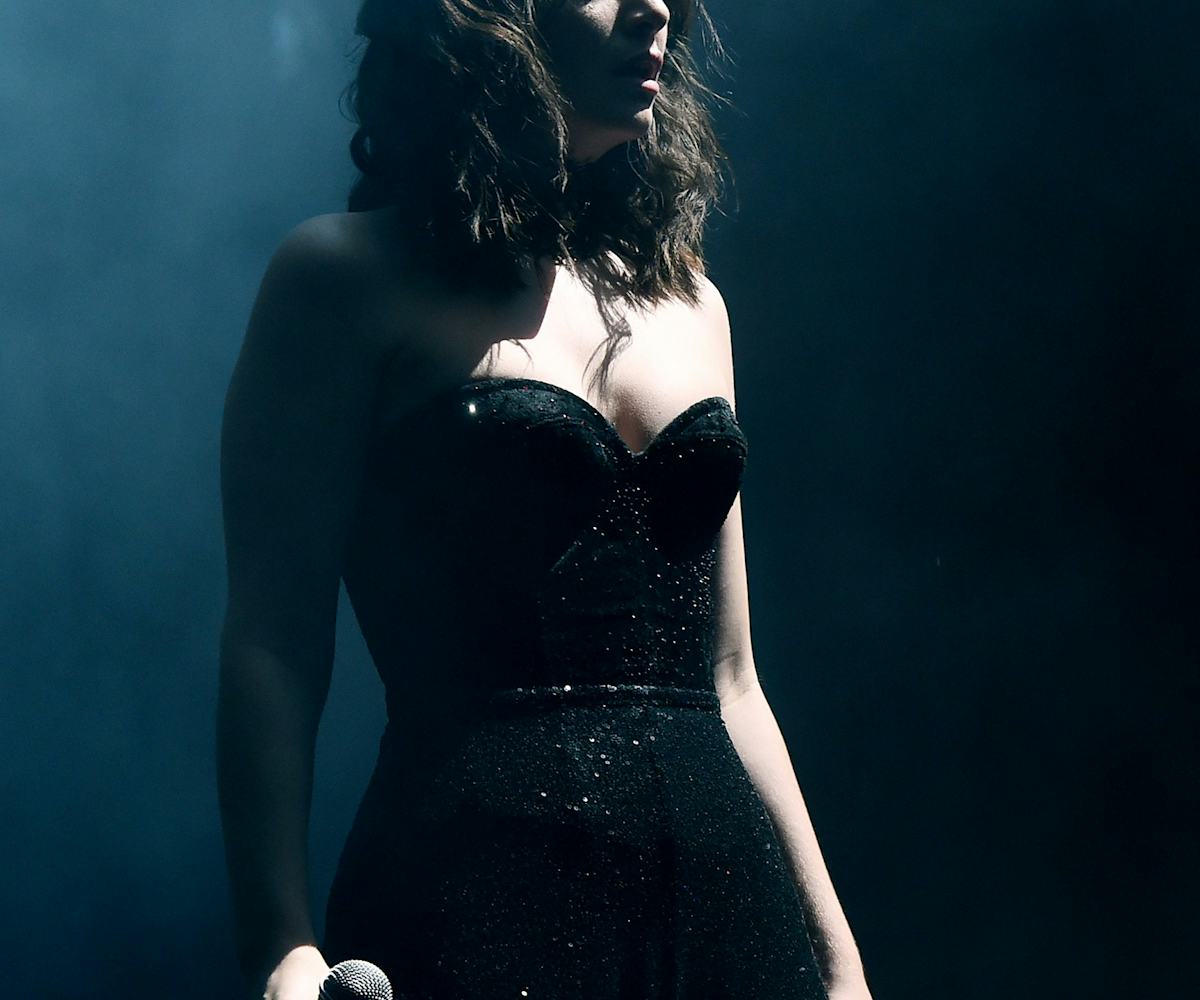 Kevin Winter/Getty Images
Lorde Drops Bouncing New Single "Perfect Places"
'Melodrama' is almost here
Our anticipation for Lorde's sophomore release, Melodrama, has officially reached fever pitch. After teasing lyrics to the new single for two days on Twitter, the singer has finally delivered "Perfect Places" to us. 
"Perfect Places" is her third single out and the closing track of the record, due June 16, which she tells us is going to be one to remember. "Perfect Places" is an anthemic, bubbling single that could very well rank high in the running for Song of the Summer. It also was co-produced with Jack Antonoff of the Bleachers.
Lorde's been delivering singles off of Melodrama pretty consistently since March. This dreamy drop follows "Liability," and "Green Light," both of which she performed on Saturday Night Live. She blessed us with a very Easter-themed remix of "Green Light" in March, as well. 
Lorde will also be headlining Governors Ball Music Festival this Friday, as well as Bonnaroo, Glastonbury, Lollapalooza, Life Is Beautiful, and more. You can listen to the single, below.