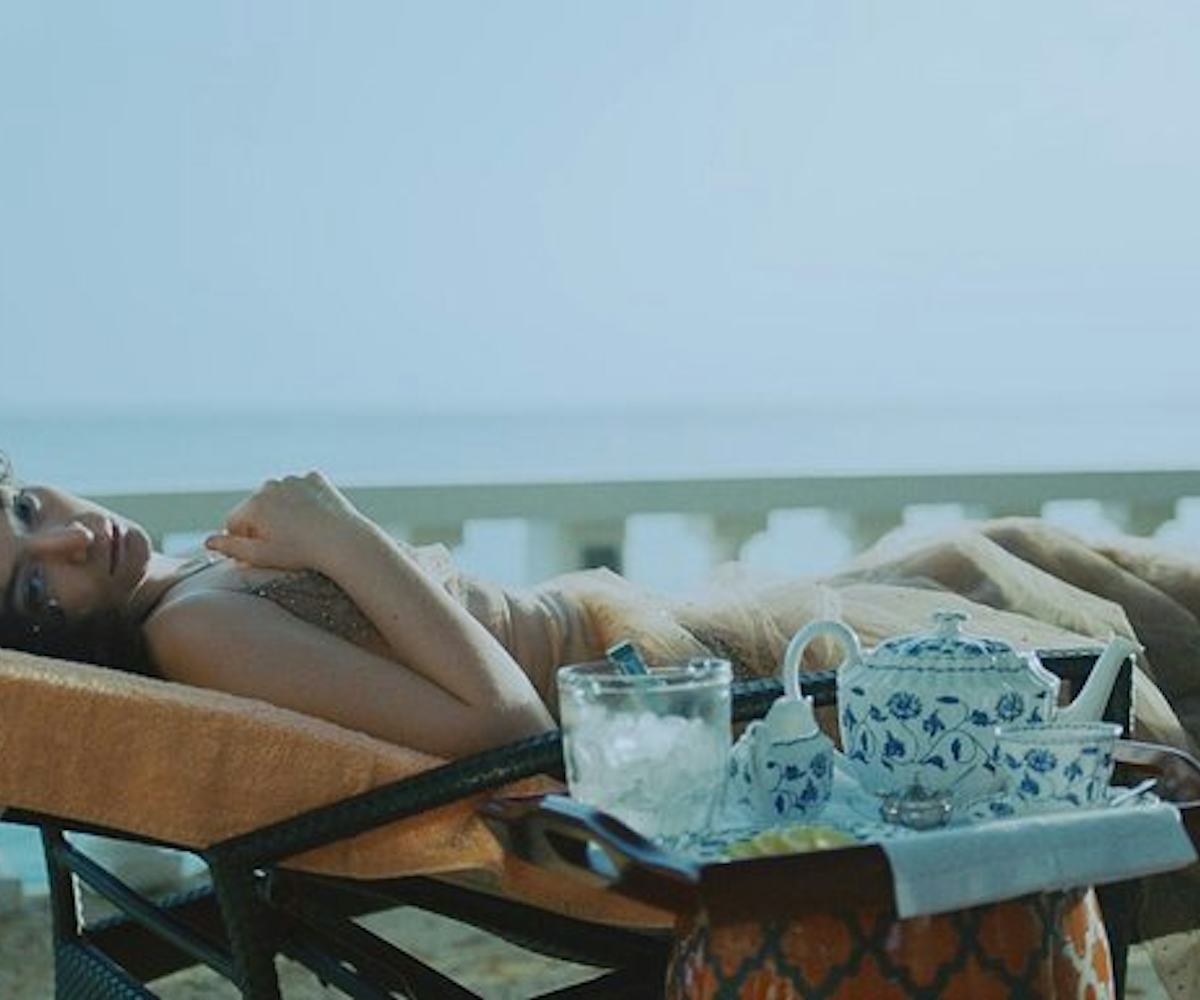 image via twitter.com/lorde
Lorde Parties In "Perfect Places" For New Video
Still coming down from the feverish high that is Lorde's Melodrama? First of all, same, and second of all, hold on to your wigs kids, because the superstar just dropped the video for "Perfect Places," and it's, to borrow from Lorde herself, perfect.
"Perfect Places" is the singer's third single off of Melodrama, following "Liability" and "Green Light," and is the second music video from the record.
The singer teased photos from the video on her social media accounts over the past few days, including stills of her in a corn field holding a machete and lounging out on a recliner and a short clip of her walking toward a serene beach, leaving much to our imagination. Was she a machete-wielding serial killer? Or a bored wealthy woman simply trying to pass the time with a good cup of tea?
As it turns out, neither of these theories is true. Instead, the video follows the singer as she frolics, sings, dances, and struts through the many parts of a mysterious and beautiful paradise in a myriad of chic garments. 
Now that the video is finally here, we only have one last question: Can we come visit?
See the perfect video about the most perfect of places, below.