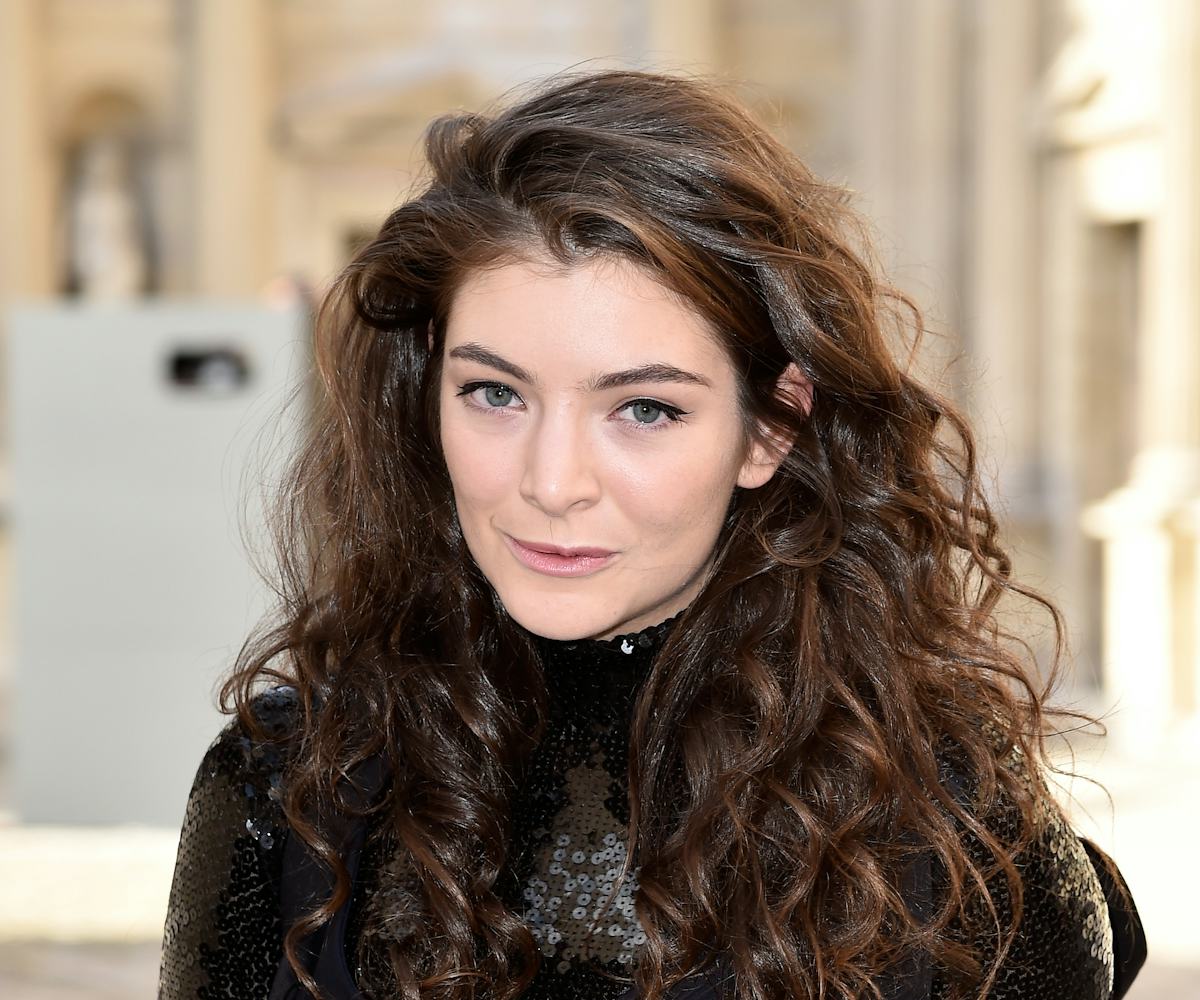 Photo by Pascal Le Segretain/Getty Images
You Have To Watch Lorde Perform The Most Amazing Robyn Cover
The dark pop princess is back
Monday night, Lorde fulfilled being a pop prodigy by paying tribute to her ultimate industry icon: Robyn. While attending the Ally Coalition Talent Show at New York's Webster Hall, the Grammy Award-winning singer-songwriter took the stage with Bleachers frontman, Jack Antonoff, to wow the crowd with a stripped-down version of Robyn's hit "Hang With Me."
Jack and his sister Rachel teamed up on the event in an effort to raise money for homeless LGBTQ youth. (Together, they reportedly raised more than $100,000.) Carly Rae Jepsen, Charli XCX, and Lauren Mayberry of Chvrches were also on the bill. At one point, Lena Dunham even conducted a healing ceremony. At the end, all of the artists came together to perform a cover of Fleetwood Mac's "Go Your Own Way."
In the event that you've been in the dark lately, Lorde has been working on her long-awaited sophomore album with Jack. Still no confirmation on when the record will drop, but Lorde warned everyone to hang tight. As previously stated, she wants "nothing more than to spill my guts RIGHT NOW about the whole thing."
In all this darkness, Lorde's angelic voice fills us with light. Watch the covers go down in the footage, below.
A special evening @WebsterHall raising over a $100k for @allycoalition @JackAntonoff @Lorde @Charli_XCX @CHVRCHES @CarlyRaeJepsen #TACNYC pic.twitter.com/RyBMmTs7Zm — Heath Miller (@HeathSMiller) December 13, 2016