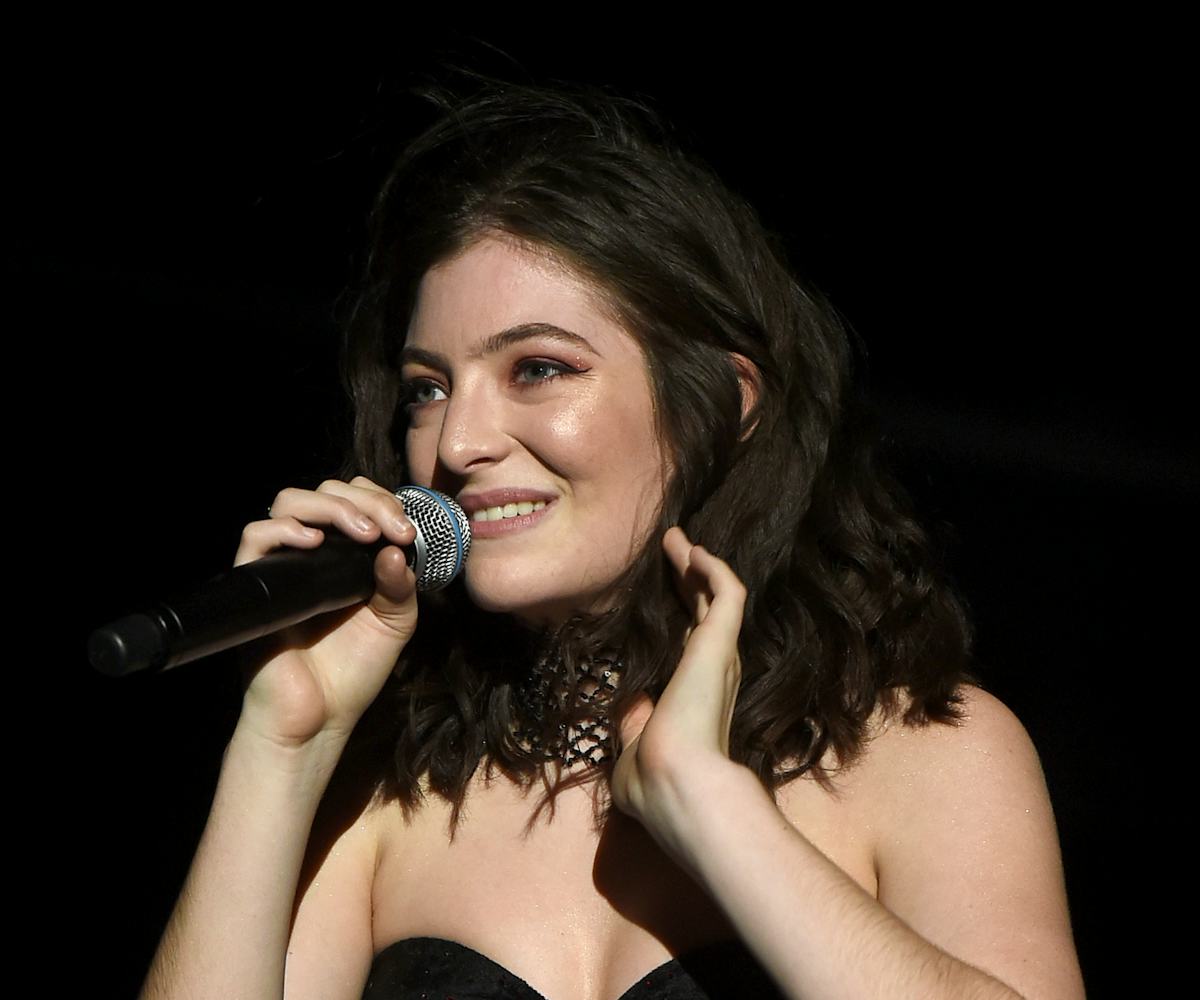 Photo by Kevin Winter / Getty Images
Lorde Wants You To "Sober" Up Before The Weekend
Lordy Lorde! The 20-year-old New Zealander has hit us with another single that will have you rethinking some of your romantic attachments. In "Sober," Lorde once again dissects the flaws in a doomed relationship, but she does so in a way that feels new and fresh, even cleansing. The track was co-produced by Bleachers frontman Jack Antonoff, a major collaborator on the Melodrama LP.
Lorde actually debuted the song live during an impromptu set at Pappy + Harriet's saloon before Coachella, which marked her first performance in two years. The alt-pop star wrote "Sober" last year, as detailed in her New York Times profile: "In March 2016, Lorde began writing a new track called 'Sober,' whose pointed juxtaposition of pleasure ('My hips have missed your hips') and foreboding ('What will we do when we're sober?') convinced her once and for all that she was onto something good." After the drop, she provided a brief backstory about the track in a series of tweets:
There's always a sense of darkness that seeps into Lorde's music, so it shouldn't come as a surprise that the lyrics have a bite, thanks to lines like "Jack and Jill get possessive when they get dark" and "These are the games of the weekend/ We pretend that we just don't care." In matters of the heart, somebody always gets hurt, and Lorde doesn't shy away from that painful truth.
Melodrama is out on June 16 via LAVA/Republic. Check here for all the dates on Lorde's upcoming world tour. Get your life together and dance the pain away while you stream the single, below.