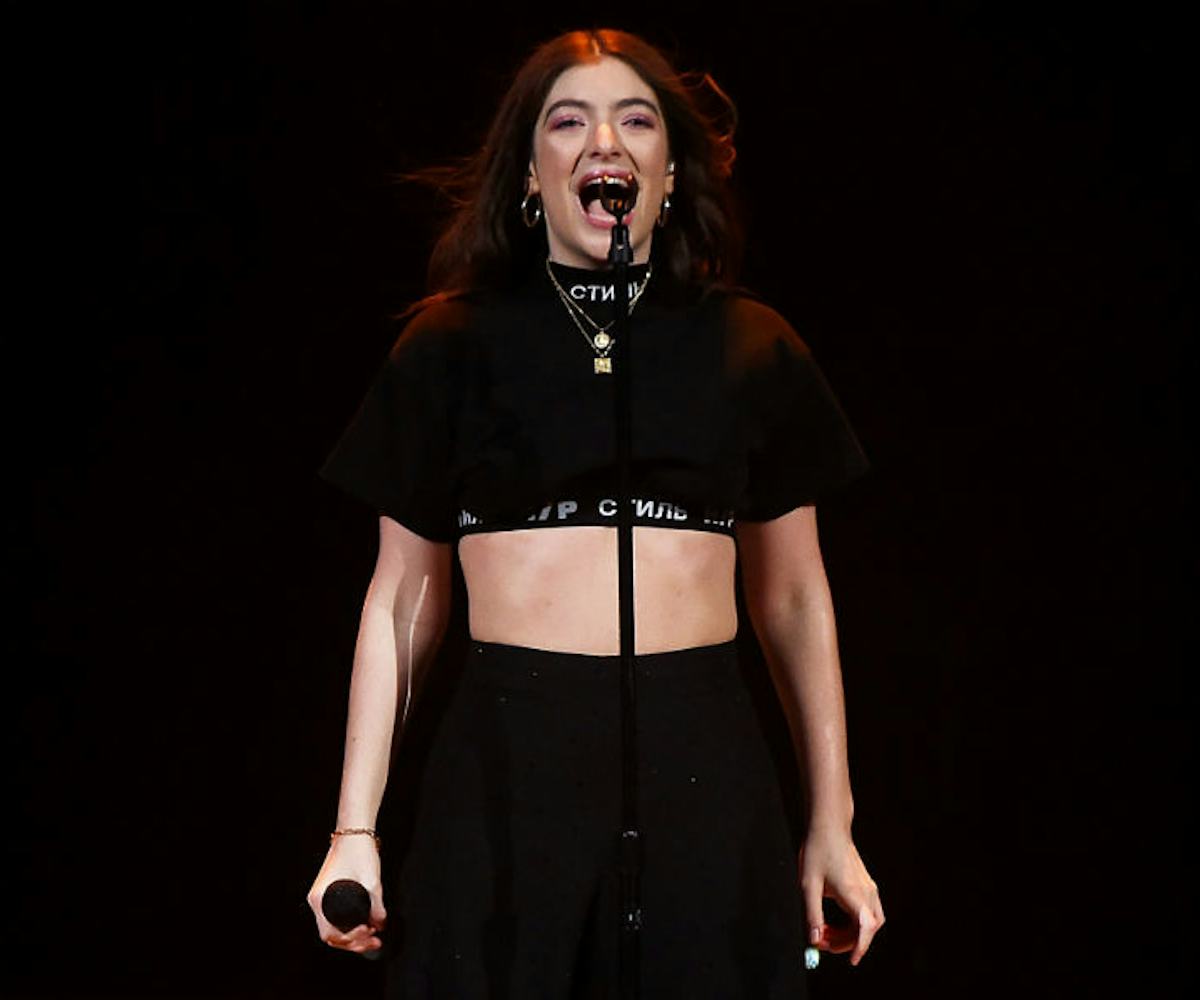 Photo by Nicholas Hunt/Getty Images.
Lorde Covered St. Vincent's "New York" While Performing In New York
Jack Antonoff and half of New York traveled to Barclays Center in Brooklyn last night to see Lorde perform. From what we've witnessed through Instagram stories and shaky Twitter videos, it was a good time! The New Zealand singer is a sound performer and likes to switch things up on her audience by throwing in covers of songs from time to time. While in Chicago, she performed Kanye West's "Runaway" and "Love Lockdown." Wednesday night, she sang a fitting version of St. Vincent's "New York," which Antonoff co-wrote and co-produced.
Lorde was joined on stage Antonoff, who played the guitar while she belted out the love song. About halfway through, she mashed the song with her own "Hard Feelings." Lorde wrote and recorded a lot of Melodrama while in New York with Antonoff, so the fact that he joined her onstage isn't, exactly, surprising. But, it definitely amplified the whispers surrounding whether or not they're dating.
"The second I see you in a professional context like this I turn into a fucking child," Lorde said to Antonoff when he first walked out. "My professionalism is truly gone." Antonoff went on to tease that he's seen Lorde eat sushi from the bodega before (which, gross). "I didn't get any form of illness from eating bodega sushi," she defended herself. And! That she walks the streets of New York barefoot (also gross). Best friend or significant other banter? Hmm.
Watch the performance, below.