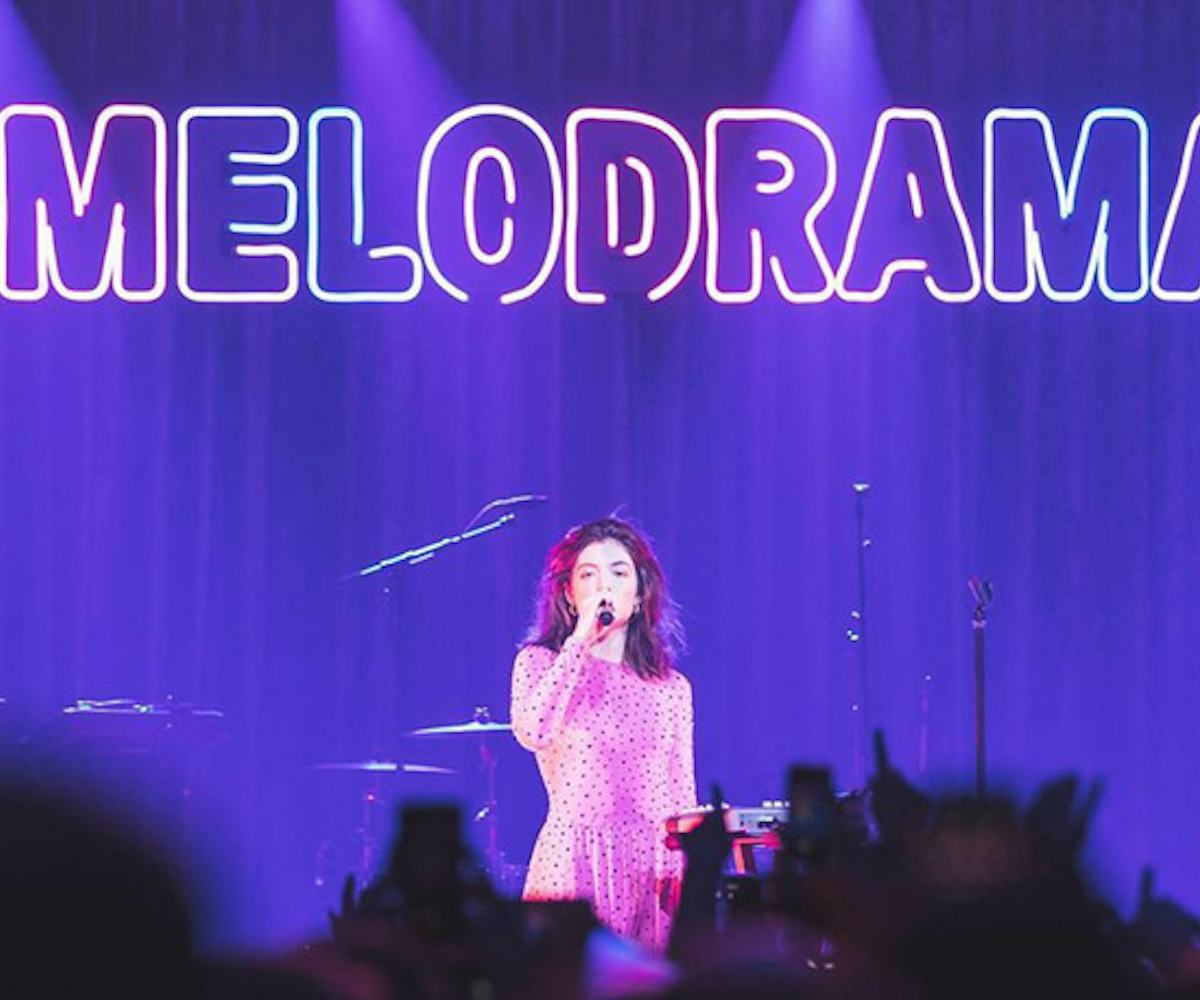 Image via Instagram/@Lorde
Lorde Teases An Eerie New Song On Twitter
Will you love her? Will you?
Lorde teased a new song today by nonchalantly tweeting out a clip, because Lorde. "Will u love me? Will u?" the pop star wrote, before posting a short video of her whisper-singing, "I just want your love."
The song is what Lorde calls "an old melo sketch," which is New Zealand for a never-before-released track that didn't make it on her latest album, Melodrama. "I just want your heart-breaking love," she sings in the snippet. "Give me what I want." 
It's just as breathy and eerie as some of the songs on her new record, like "Hard Feelings/Loveless," which she co-wrote and co-produced with Jack Antonoff. While Lorde's insisted it's not a breakup album, the songs center on love, relationships, and heartbreak. 
Hopefully, she'll release the full version of this new track soon, along with any of the other gems that didn't make the cut.