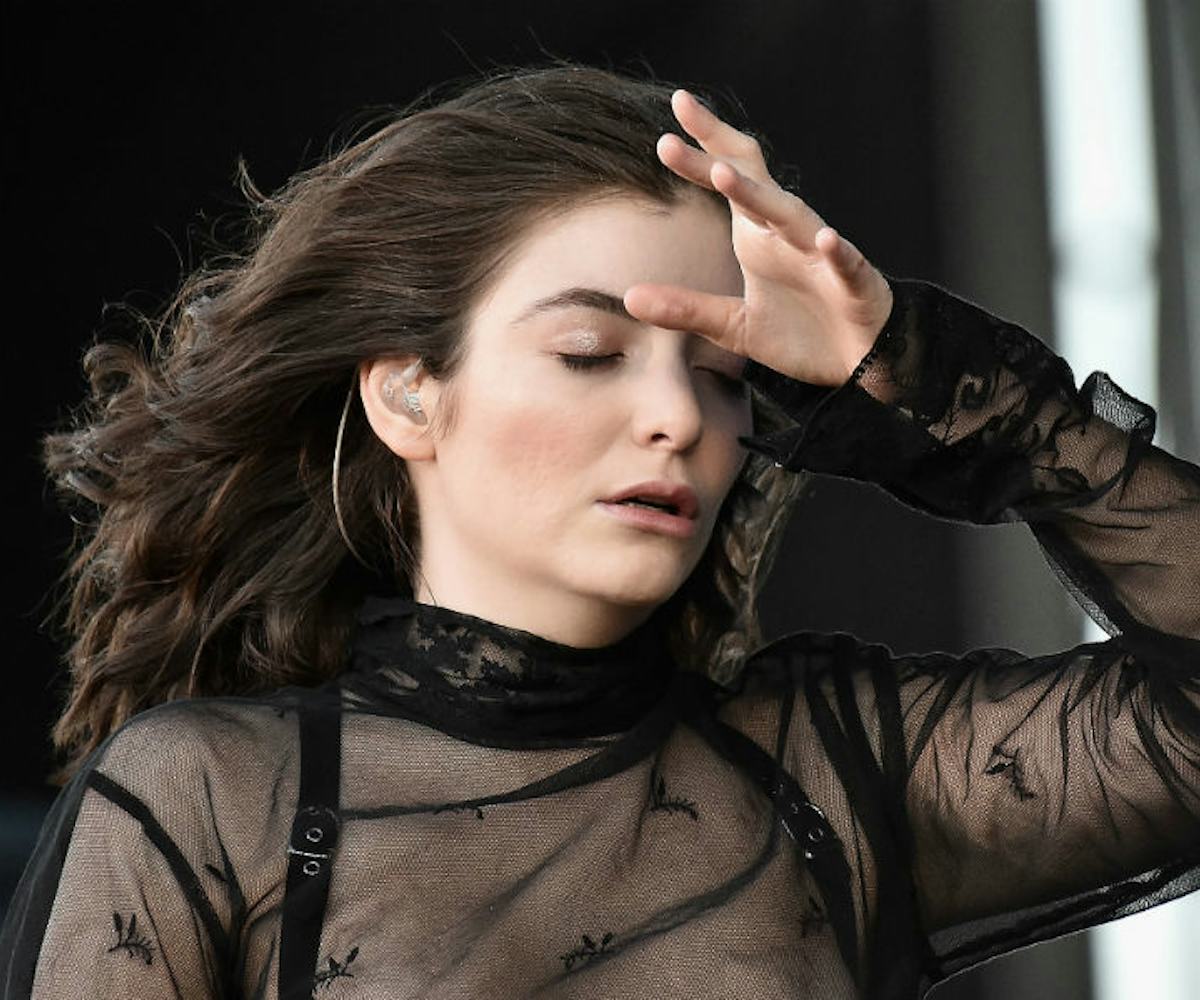 Photo by Steven Ferdman/Getty Images.
Lorde Apologizes For "Poorly Chosen" Whitney Houston Reference
Her Instagram caption wasn't well received
Last night, Lorde decided to indulge in some self-care. She's currently on tour, so this is understandable and likely well-deserved. She shared an Instagram snapshot of the luxe marble bathtub she planned on settling into and tagged the location as "Day Off." She then paired it with a very cringe-worthy song lyric: "And iiii will always love you."
The line is from Dolly Parton's originally recorded "I Will Always Love You," but the track was made popular by Whitney Houston. The issue with Lorde's post, then, lies in the fact that Houston was found dead after drowning in the bathtub in 2012. Three years later, her daughter, Bobbi Kristina Brown, spent six months in a coma after being found in a bathtub unconscious. She later died in hospice care at just 22-years-old.
Not long after posting, Lorde realized how tone-deaf the caption was, deleted the picture, and posted an apology on her Instagram story. "Extremely extremely poorly chosen quote," she wrote. "I'm so sorry for offending anyone—I hadn't even put this together I was just excited to take a bath. I'm an idiot. Love Whitney forever and ever. Sorry again."
She followed that up with: "IT IS NOT MY FKN DAY TODAY," which may or may not be referring to the rumor mill she started a-spinning after bringing Jack Antonoff on stage during her Brooklyn concert Wednesday night.