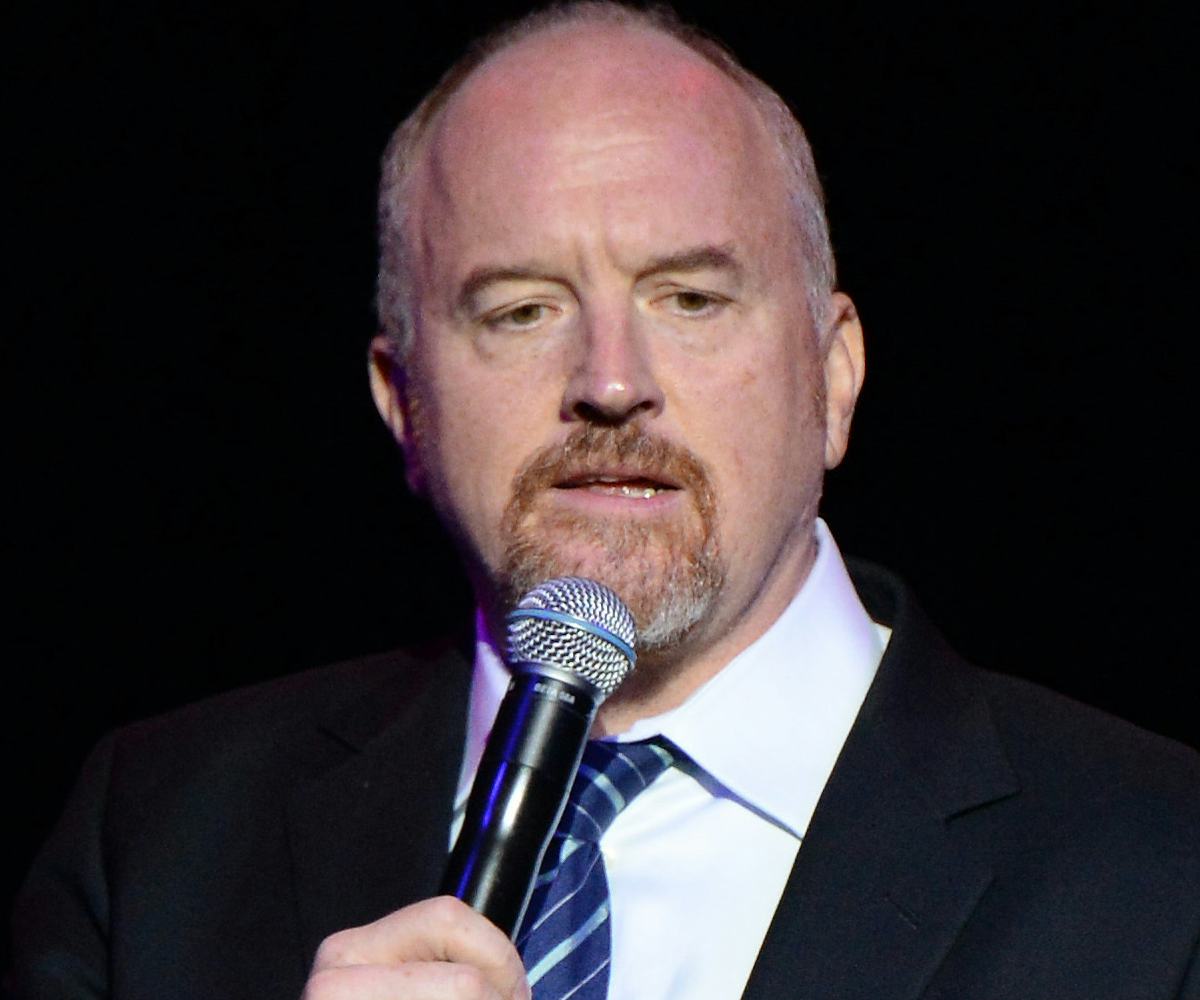 Photo By Kevin Mazur/Getty Images For The Bob Woodruff Foundation.
No One Asked For Louis C.K.'s Return
His first comedy set since admitting to sexual harassment has angered many
Louis C.K.'s decision to perform his first stand-up set since admitting to sexual misconduct has sparked major online backlash.
Last November, five women accused C.K. of sexual harassment and misconduct, which included instances of masturbating in front of them. C.K., in turn, admitted that the allegations were true in a public statement, after which his movie I Love You, Daddy and his production deal with FX were canceled. Since then, C.K. has virtually disappeared from the spotlight—until now, that is.
According to The New York Times, C.K. made an unannounced appearance at NYC's The Cellar on Sunday, where he was apparently met "with an ovation even before he began." Obviously, his warm welcome has angered many online, who noted that C.K. had repeatedly abused his power and intimidated women, some of whom were comedians themselves. 
"If Louis CK had stolen jokes, he'd be a fucking pariah," screenwriter Jason Filiatrault tweeted in response to the news. "But instead he stole careers and passion and trust from possibly brilliant comedians—women that we'll never get to hear from—and that is worse. Or it should be." Fellow comedian Ian Karmel also weighed in, writing, "Louis CK being 'banished' from stand-up comedy wasn't some kind of petty punishment, it was a fucking workplace safety issue," while author Sady Doyle joked, "'Hi, I'm Louis CK. Welcome to my show, "The Self-Aware Rapist." Man, guys like me are the worst. Just the worst, the worst, the... yes, yes, I'll accept this medal for my bravery. To continue, just the worst, worst, worst, worst, worst...'" 
However, as blogger Melissa McEwan pointed out, perhaps the most troubling part of all of this is the fact that C.K. proves that sexual assault allegations rarely ruin men's lives, though, "making them often ruins women's."
C.K. has yet to respond to the backlash.