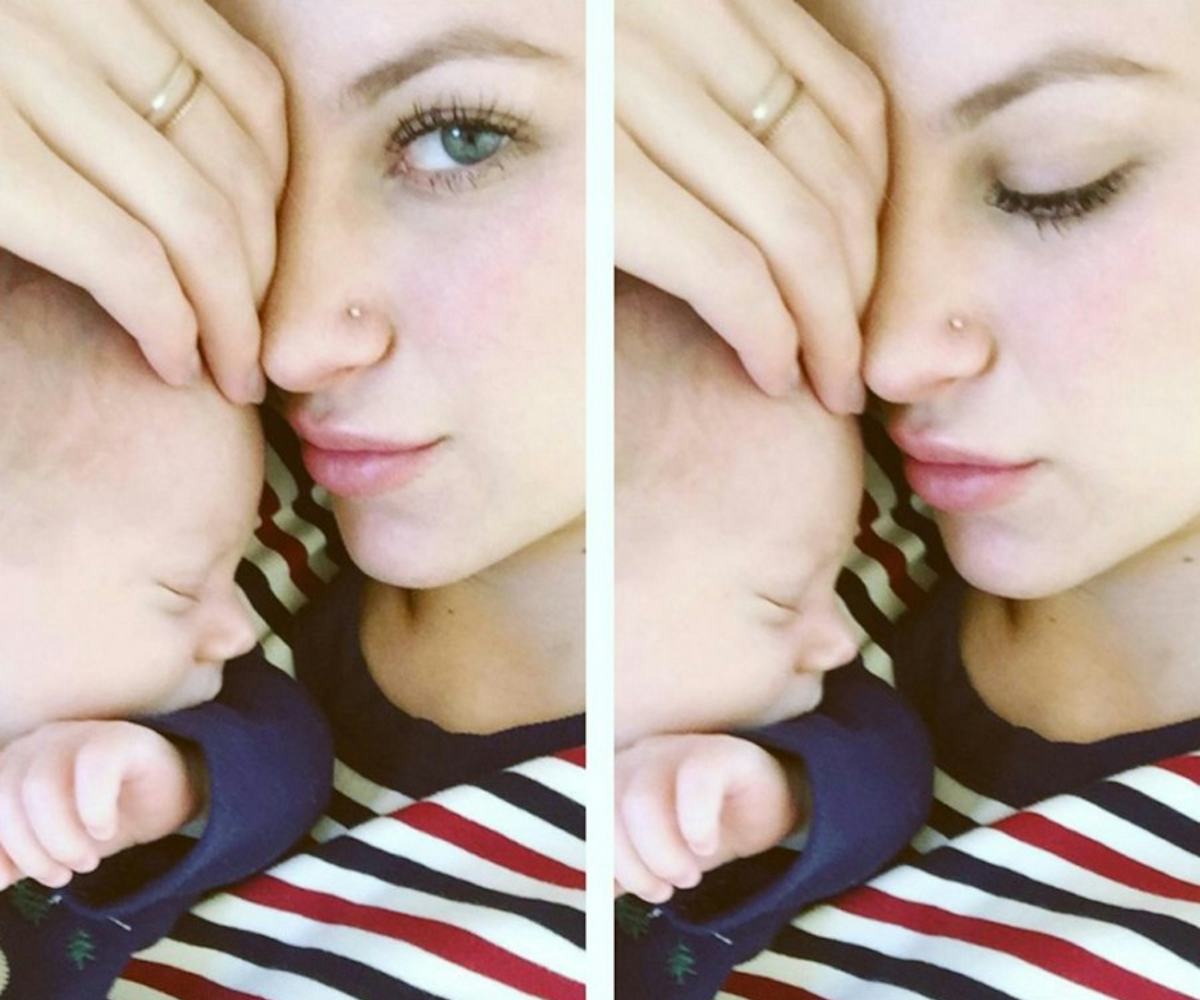 photo via @brianaashleyjungwirth Instagram
Briana Jungwirth Responds To One Direction Haters
While social media can often be the source of remarkable things, it also serves as an easy tool for tormentors to run amok. This is especially the case with celebrities, most notably ones with extremely large social followings like One Direction. Haters have hardly been holding back on Briana Jungwirth, the mother of Louis Tomlinson's newborn son. Many users have even gone as far as to accuse her of stealing images in order to make the public believe that she had a child with him. Jungwirth finally had enough and addressed the speculations about her child on Instagram. Since her account is private, we've written out the entire comment, below:
"To create such a disgusting lie and to stir up so much trouble is unacceptable. I've never stolen any photo. It's sickening how I've been treated throughout my pregnancy and now. I'm tired of the bullying and harassment. I have a newborn son; this is a time sensitive part of my life where I should be enjoying every minute. Think about it, how would you feel? Those of you trying to take away my happiness, I won't let you, but do not bring other innocent mothers into this."
Only time will tell if Tomlinson has something to say about the matter as well.