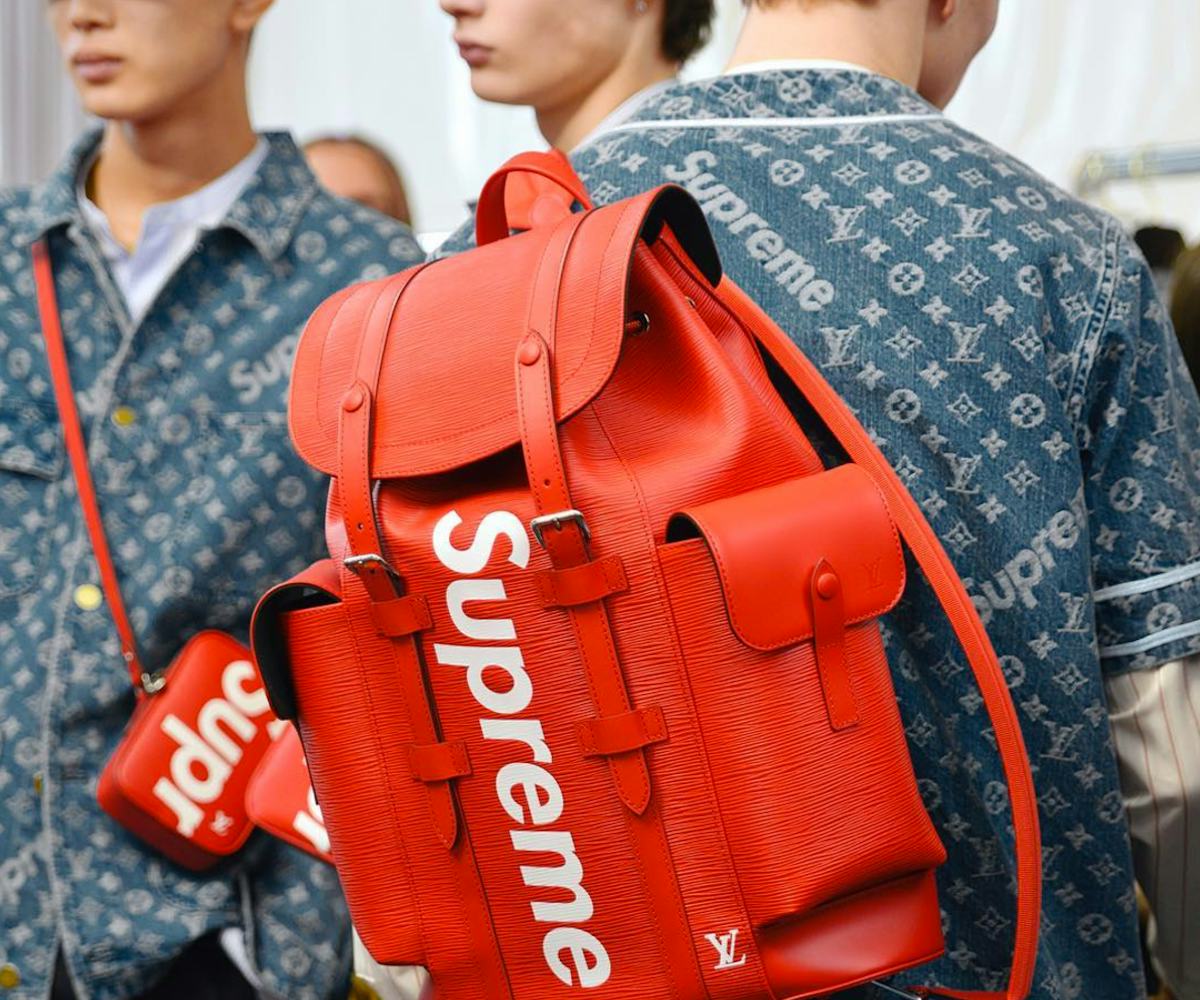 Image via Instagram/@LouisVuitton
Louis Vuitton x Supreme Pop-ups Are Coming Soon
Earlier this year, luxury fuckbois everywhere rejoiced when Louis Vuitton and cult streetwear brand Supreme announced their upcoming collaboration. "You can't have the conversation of New York menswear without Supreme right now," Louis Vuitton's men's artistic director Kim Jones told WWD at the time, "because it's such a massive global phenomenon."
Now the collection is finally being released through a series of pop-up shops, some of which open this Friday. Louis Vuitton announced on Instagram that pop-ups will open in Sydney, Seoul, Tokyo, Beijing, London, Miami, and Los Angeles. Plans for a New York pop-up were denied by the city's community board after residents near the proposed location complained that there would be more than 1,000 customers disrupting their "quiet street." 
The collection includes denim pieces, bags, scarves, camo jackets, and home decor. Prices are still unknown, but, according to social media rumors, a cushion set costs around $665 and there's a pocket knife going for $730. A backpack will set you back $4,350. 
Check out some of the collab photos, below.