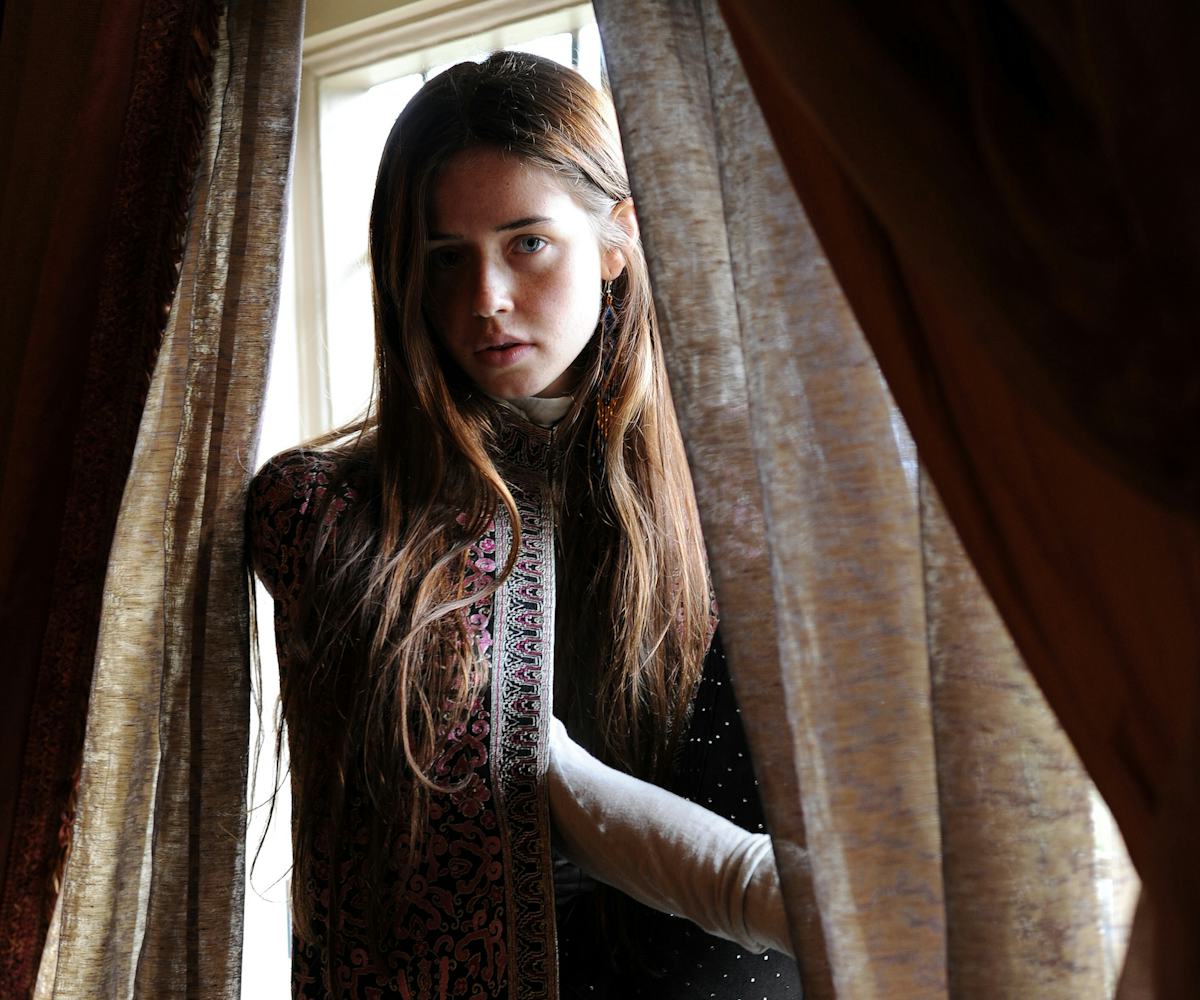 Photo by Sophie Harris-Taylor
lp premiere: flo morrissey 'tomorrow will be beautiful'
With the abundance of pop and synthed-out electronica clogging the airwaves, it almost seems rare to find fresh, unadulterated talent. And although that's part of her appeal, we have a sneaking suspicion that Flo Morrissey would have found success, no matter the sonic landscape. Brought up on MySpace, where the the English singer would upload Super 8 videos at 14 years old, and popularized on the blogosphere, Morrissey has crafted her own brand of '70s folk, filled with hazy, daydream vocals and ethereal guitar chords. Although her career has been ripe with Joni Mitchell comparisons, evoking an image of a modern-day Laurel Canyon scene, Morrissey prefers not to box herself in. "I like having a kind of timelessness to everything that I do," she told us earlier this year. "But I'm not trying to be a girl from the '70s in 2015."
Her debut album, Tomorrow Will Be Beautiful—exclusively premiering below—is the culmination of her songwriting talents. "I suppose the album is like a snapshot of my childhood and teenage years," she explains. The now 20-year-old Londoner penned all 10 songs from the ages of 15 to 18, finally recording them at 19. "It's nice that they've been set free, and I can share them as a period of time that I'll remember. Going into adulthood is a special and unique moment for a lot of us, and so the title Tomorrow Will Be Beautiful is kind of like an affirmation and advice to myself—seeing that even the sadness and mundane things in life can be beautiful. The naivety and innocence we have as children can fall away as adults and, it gets harder to see that there could be inspiration and stories in the ordinary things, when sometimes, it's as if they are almost the most wonderful of all."
What's perhaps most spectacular about the album is how it spotlights its lyrics. With lines like, "Now that I'm no longer yours, what does this realization implore? / You wanted me to completely ignore my ways and what I was made for / Well if you can't love, this all goes away," the songs' messages are clear and thoughtful. Everyone will take something different away from the album, but Morrissey hopes they will all be positive. "I wish these songs give you a sense of hopeful hope," she says. "Something nice my dad said to me recently, 'We need this more than anything.'"