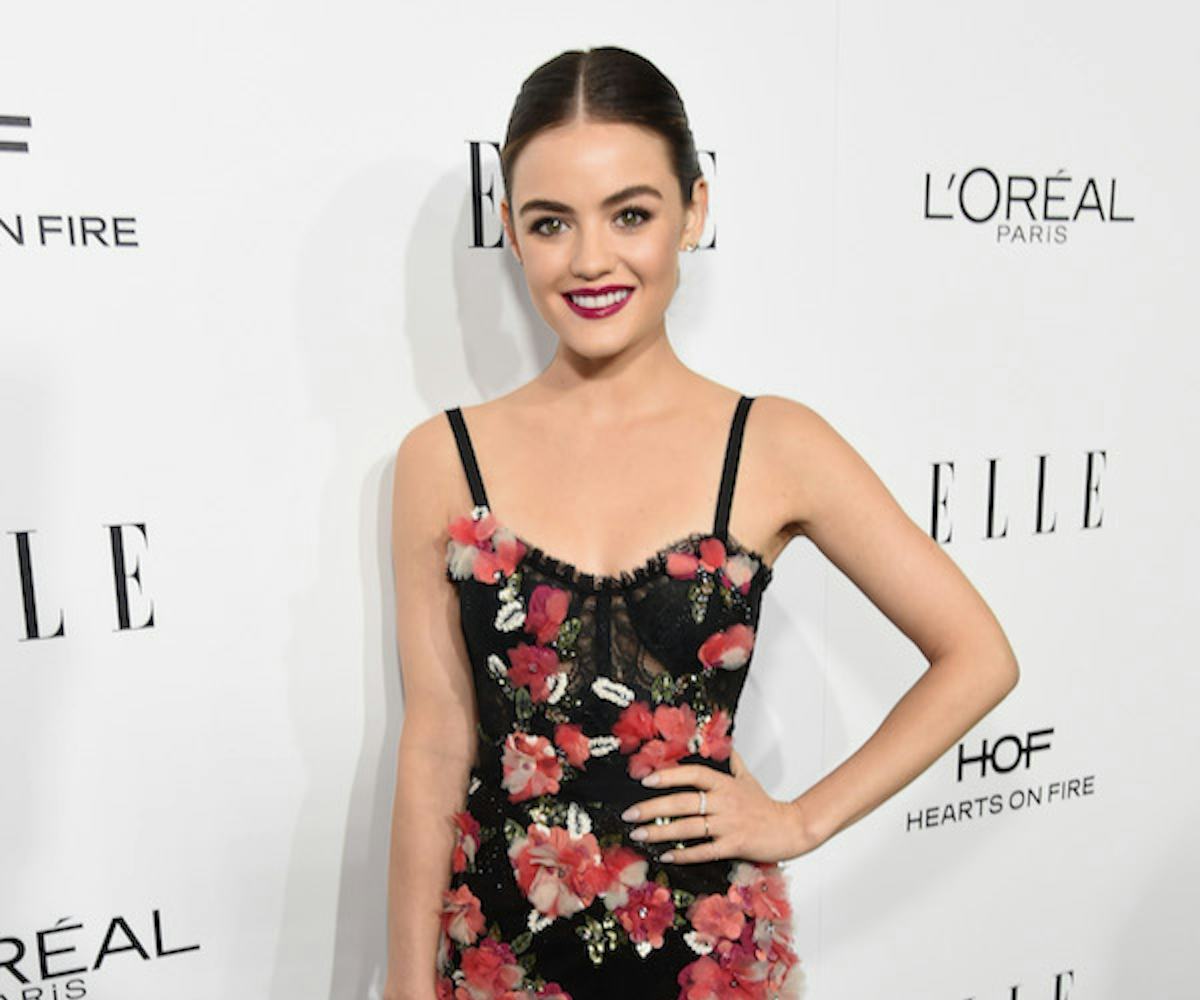 Photo by Michael Kovac / Getty Images
Lucy Hale To Nude Photo Hackers: "Kiss My Ass"
Lucy Hale, star of Pretty Little Liars and also a human being with her own private life, is yet another victim of having personal photos stolen and released online without her consent. These photos, which featured Hale topless, were leaked to site Celeb Jihad, which routinely posts hacked, private photos of female celebrities. According to TMZ, the star is planning to sue the site and her lawyer has already sent a "threatening letter."
In response to the hack, Hale released a powerful statement both condemning the theft and standing up for her right as a woman to do as she pleases without fear of ridicule and humiliation. On Twitter, she posted: "Well, I wasn't going to comment on something so ridiculous, but since 2017 is gonna be all about speaking my truth... I'm going to say something. Once again, a woman in the public eye was violated, stolen from and her private life and body were exposed for anyone to see. I will not apologize for living my life and having a personal life that is all mine. It's truly unfortunate that being exposed in this way is allowed. Thank you for all the sweet, supportive messages I've been receiving. It was a much needed reminder that I'm surrounded by so much love. I appreciate you all very much. And to whoever did this... kiss my ass."
Hale, sadly, is one of many female celebrities that has had her personal, private photos leaked to the public without her consent. But, it's important for women everywhere to hear her take a stand against the tired old refrain of "Well, if you don't want your nude photos leaked, don't take nude photos." This is the same flawed logic women hear about most things we do while existing as female: don't drink if you don't want to get raped, don't wear suggestive outfits and complain about catcalled. With the renewed fight for women's rights we will be facing in 2017 and beyond, Hale's comments are an important reminder for women everywhere that we have the right to do what we want when we want, with the same right to privacy and safety as everyone else. It's those who violate these rights who have the problem.