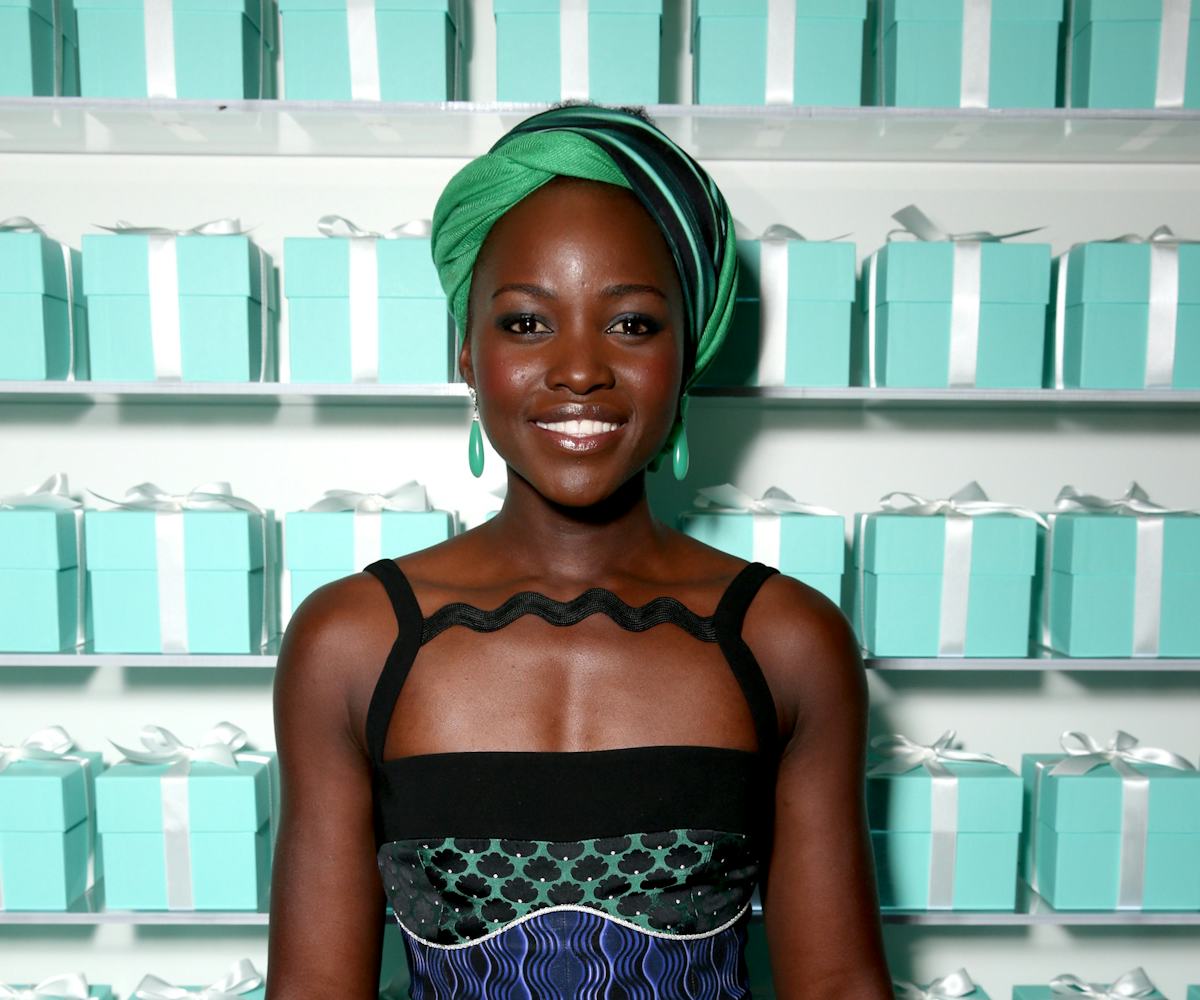 Photo by Todd Williamson/Getty Images.
Lupita Nyong'o Looks Beyond Regal On The Cover Of 'Vogue'
The interview is definitely worth a read
Actress Lupita Nyong'o is Vogue's October cover star. This is the third time she's appeared on the magazine's front page and the second October issue in a row she's blessed us with her regalness.
In the cover story, writer Elizabeth Rubin paints a beautiful picture of the poised and grounded actress. They talk about everything from challenging Euro-centric beauty standards to her whirlwind of a 2014—the year her fame skyrocketed—and what she's been up to since. This includes a long, long list of starring in the Broadway play "Eclipsed" and the films Star Wars: The Force Awakens and the Jungle Book, relaxing in Bali, and spending time in her home country of Kenya, where Rubin catches up with the star.
There, where we get the backstory of her father's political work, along with a sweet anecdote of how her mother encouraged her career. "My mother had dream charts and would say, 'What do you want to dream short-term, long-term, mid-term?'" Nyong'o tells Vogue. "She really believed in dreaming out loud." 
Her own story parallels that of the characters in the upcoming film Queen of Katwe, she says. The movie tells the story of a young Ugandan chess prodigy. Nyong'o plays her mother. The fact that the actress is taking on these distinctly African roles isn't coincidence. It's very calculated, she explains. "I have an inner compass…I am definitely at a point where I feel like taking charge of what I want to make," she says. "Being able to use my platform to expand and diversify the African voice…I feel very passionate about that. It feels intentional, meaningful."
She expresses the importance of using her fame to help prop open the door for people who look like her."There are certain cards that have been dealt me that I take on," she says. "I want to create opportunities for other people of color because I'm fortunate enough to have a platform to do that. That is why 'Eclipsed' and even Queen of Katwe are so important, to change the narrative, offer a new lens on African identity."
Check out a touching video of Nyong'o feasting her eyes on the cover for the first time below. You should also click over to Vogue for the full story and make sure to stick around for the beautiful accompanying images.