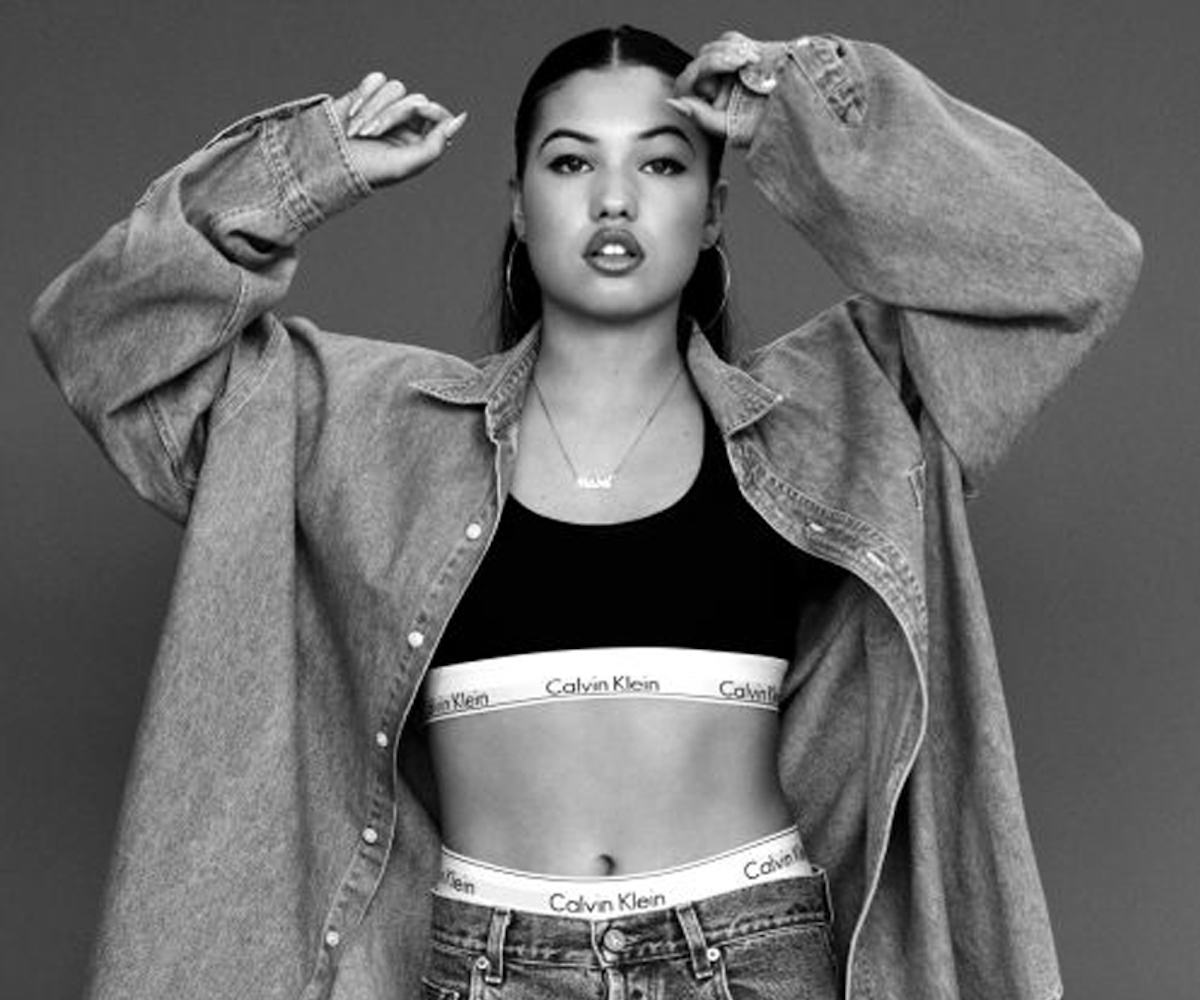 Photographed by Jamie Morgan
Mabel Is Here To Remind You Why You Fell In Love With R&B
Check out her profile from our Music Issue!
The following feature appears in the June/July 2016 issue of NYLON.
Every year, we scour the music scene—on the internet and IRL—to round up the best rising acts for our annual Music Issue. Check in every day to meet the new artists that we can't stop streaming.
WTF (Where They From): London and Stockholm
Family Affair: Mabel's parents are Neneh Cherry and producer Cameron McVey. "I think I took after my parents. Using music as one of my main ways of expression just felt natural," says the 20-year-old.
Earned It: Clearly, the singer prioritizes quality over quantity—she took the internet by storm with just two singles to her name. The tracks take us back to the '90s and early aughts, when girl-next-door R&B singers ruled the radio waves.
U Remind Me: She once posted on her socials that a fan (very aptly) described her as "the female Drake." We'd add that her laid-back style is reminiscent of One in a Million-era Aaliyah, and her impressive vocal range brings Sade to mind as well.
Pon De Replay: "Know Me Better" (and her feature on SBTRKT's "I Feel Your Pain")
Personal Jesus: Mabel cites Lauryn Hill, Beyoncé, Kehlani, and Drake as inspirations, but her friends and family impact her work as well.
Cheerleader: In January, Adele tweeted that Mabel's "My Boy My Town" was "so beautiful." "That felt incredible," says Mabel. "I've always respected the way she tells real stories and shares her experiences, which isn't always an easy thing to do. I try to do that, too—to always be as real as possible. I'm hoping that's what she heard."
I Know There's Gonna Be (Good Times): Earlier this year, Mabel toured with Years & Years. "On our last night we played Wembley. It was only my fifth gig ever," she recalls. "To play a venue that size was definitely something I'll never forget."
Thriller: Mabel's afraid of the dark. "I still sleep with the light on in the hallway and leave my door open," she says.
Heartbeat Song: "Headlines" by Drake
Sweet Dreams (Are Made of This): While she'd love to win a Grammy, Mabel's main focus is making an album that she is completely happy with. ("One thing at a time!" she says.)