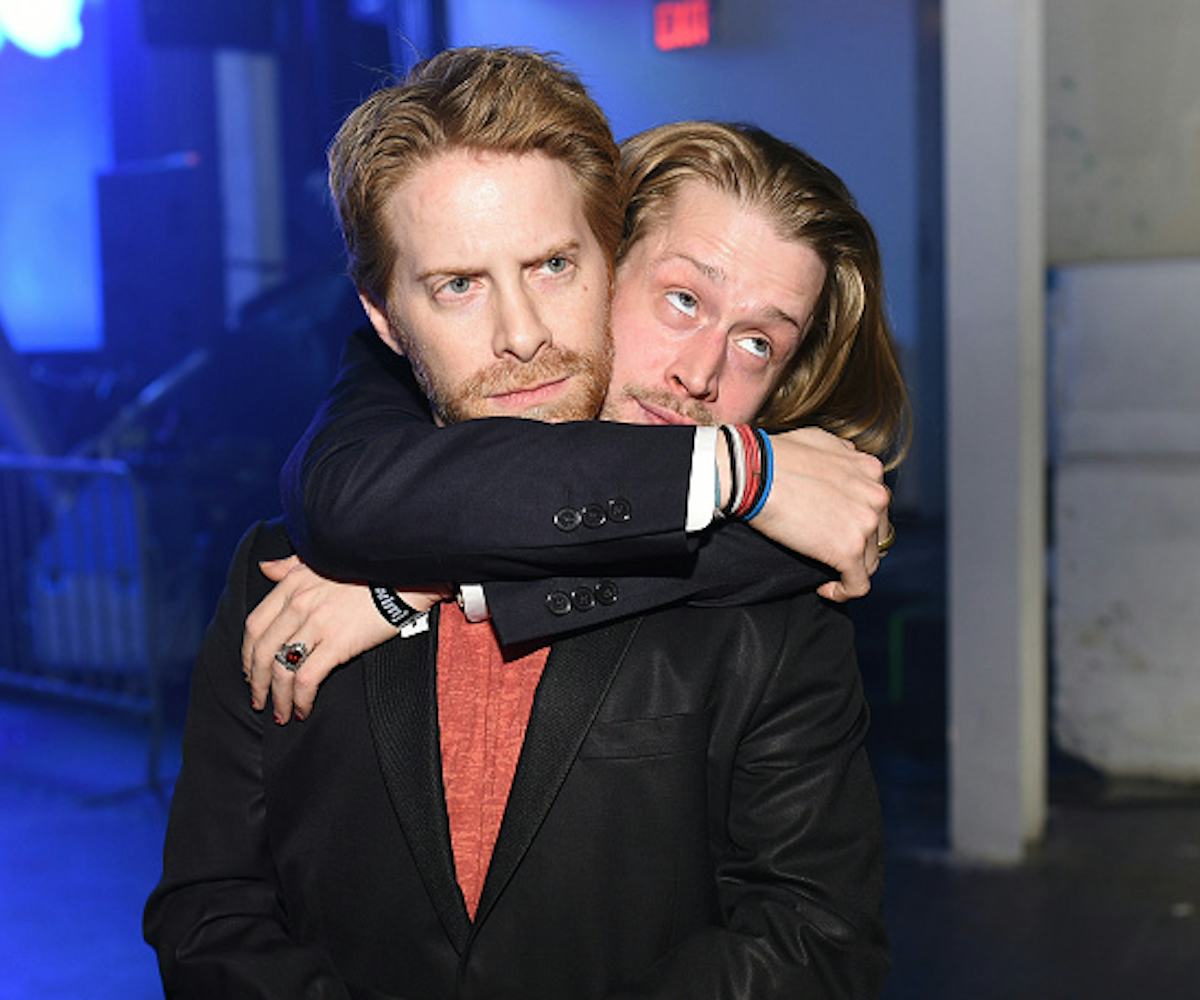 Photo by Dimitrios Kambouris/Getty Images for Tuner
Macaulay Culkin Reunites With Seth Green For His First Movie In 10 Years
Taking a break from pizza parody bands
Macaulay Culkin has been busy the past decade, living in Brooklyn's Bushwick and writing pizza-themed rock songs for his band, The Pizza Underground, a parody band of The Velvet Underground. He hasn't, however, acted in any films in about 10 years. He'll now be appearing in Seth Green's directorial debut Changeland, though, according to Entertainment Weekly.
Green stars in the film as a timid character undergoing a personal crisis when he meets up in Thailand with his self-assured, cocky best friend, played by Breckin Meyer. Culkin's role in the film is still unknown. The two longtime friends costarred in the film Party Monster back in 2003, and Culkin has done several voices for Green's animated show Robot Chicken. 
In addition to directing Changeland, Green wrote the film, which also costars Brenda Song, Clare Grant, Rose Williams, Kedar Williams-Stirling, and WWE superstar Randy Orton.
"It feels like a dream to be filming in Thailand with an incredible crew and some of my closest friends," Green said in a statement. Changeland is set to begin filming this week. 
While this is Culkin's first big film in more than a decade, last year he did appear in an avant-garde, low-budget film, Adam Green's Aladdin, which was produced entirely in a Brooklyn warehouse. It was a trippy twist on the Disney movie, with the magic lamp being a 3-D printer, which is all very on-brand for the new Culkin. 
He also acted in a short film parodying Home Alone, in which he portrayed a thinly veiled Kevin McCallister who hasn't adjusted well since his family completely forgot about his existence while taking a vacation in Paris for Christmas almost 30 years ago. Culkin enacts his vengeance on the burglars who tormented him years ago by messing with a car jacker. "You picked the wrong car, my friend," he says. 
Watch the short film below.