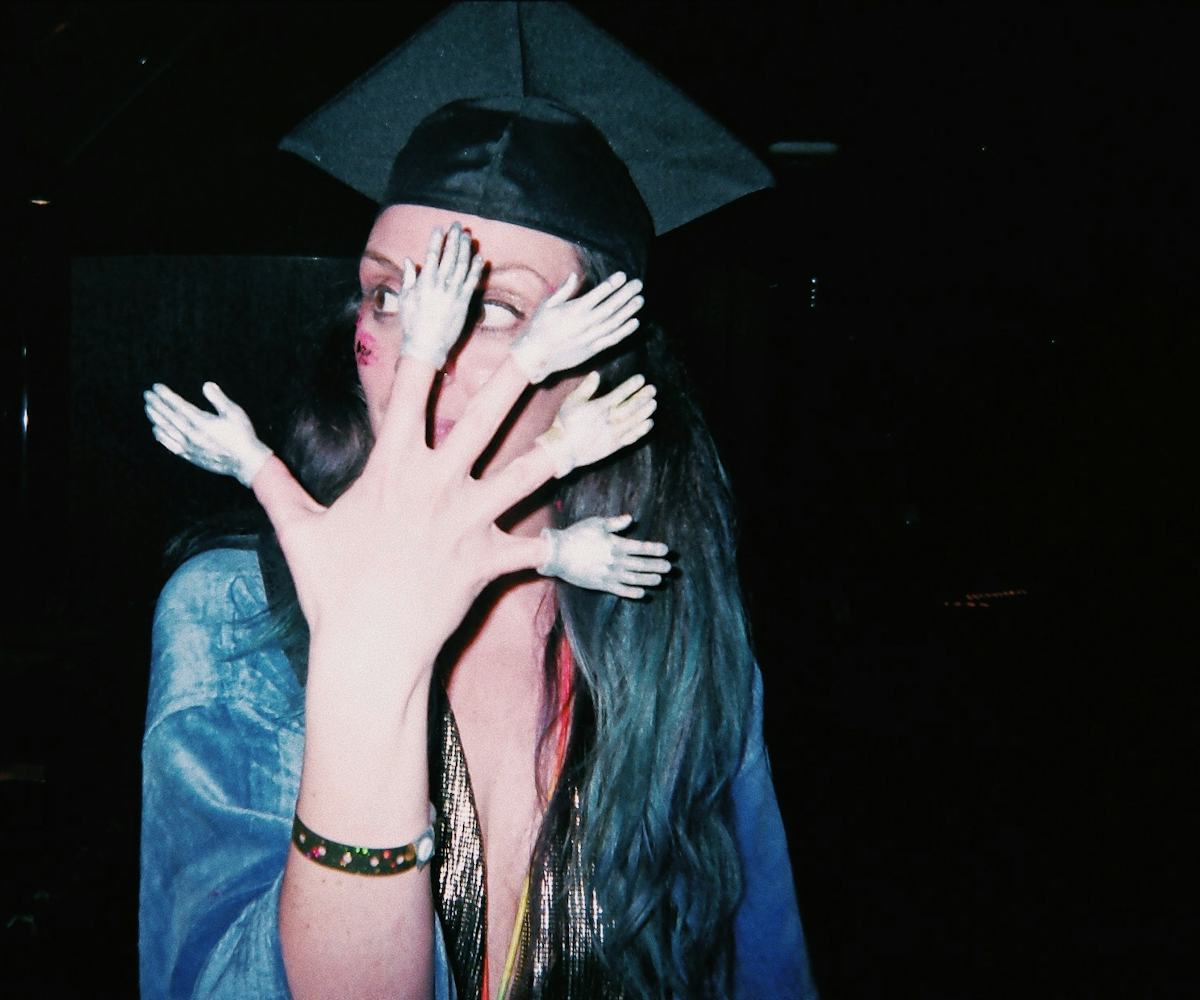 Photo by Madam X
Madam X Takes Us Inside Her Dance Haven World
A little escape into paradise that is Holy Ship!
The dead of winter calls for an escape—both physical and emotional. Lucky for us, Madam X got billed on Holy Ship!, and captured each and every debaucherous moment. From tiny hands to night-long parties that went until sunrise, Madam X's camera was there to see—and share—it. Check it all out below after reading our interview with one of electronic music's most exciting (and provocative) acts today.
What is your idea of a perfect party?
Taking over a big mansion and/or haunted house, filling each room with a different thing—like Laser Quest, bouncy castles, an adult ball pit, etc.—and having all my favorite DJs play. We're talking Loefah, Pearson Sound, Paleman, Hodge, Biome, Walton, Chunky, etc. Someone needs to invent this. Please get in touch.
What is your greatest on-stage fear?
Glee actors.
What is the trait you most deplore in dance music?
EDM frat bros.
What is the trait you most deplore in other musicians?
People who take themselves too seriously. That applies to people in general.
Which living artist do you most admire?
Erykah Badu. She's in her own lane, does her own thing, and her music's amazing.
What must you absolutely have on your tour rider?
Pokémon cards. I've had them on my rider for a few years now, and I still haven't caught them all.
What is your favorite state of mind?
That feeling when your hard work pays off.
What's the most overrated part of partying?
Drugs.
Is music the greatest love of your life? If not, what is it then?
Music, friends, family, and food are the loves of my life.
When and where did you have the best show of your life?
I love touring and I love being able to DJ around the world, but nothing beats playing in Manchester. I did so much growing up there. It's had such a big influence on my musical taste and style and the ravers there just get it.
Which talent would you most like to have?
Making your armpits fart.
If any song were to soundtrack your life, which would it be?
"People Are Strange" by The Doors.
Where is your dream venue?
Anywhere with a solid sound system.
What is the most treasured piece of music you own?
All of the Kaizen releases.
What is your favorite fan interaction?
Giving them a reload when they unanimously lose their shit over a tune.
What do you most value in your fans?
Stamina.
Who is your dance hero?
David Brent.
Who are your favorite non-electronic musicians?
I mean it's pretty generic, but Michael Jackson's a legend. Erykah Badu, obviously. I love Jill Scott. In terms of people currently, IAMDDB is flying the flag right now. She's ridiculously talented.
Which fictional musician or artist do you most identify with?
I can't think of any off the top of my head, but Howard Moon from the Mighty Boosh is my hero
How would you like to be remembered in the music world?
Fondly.
What is your PLUR (Peace Love Unity Respect) philosophy?
Dance and don't be a d*ckhead.
Draw what it's like to hear the crowd screaming back at you.
Drawing by Madam X