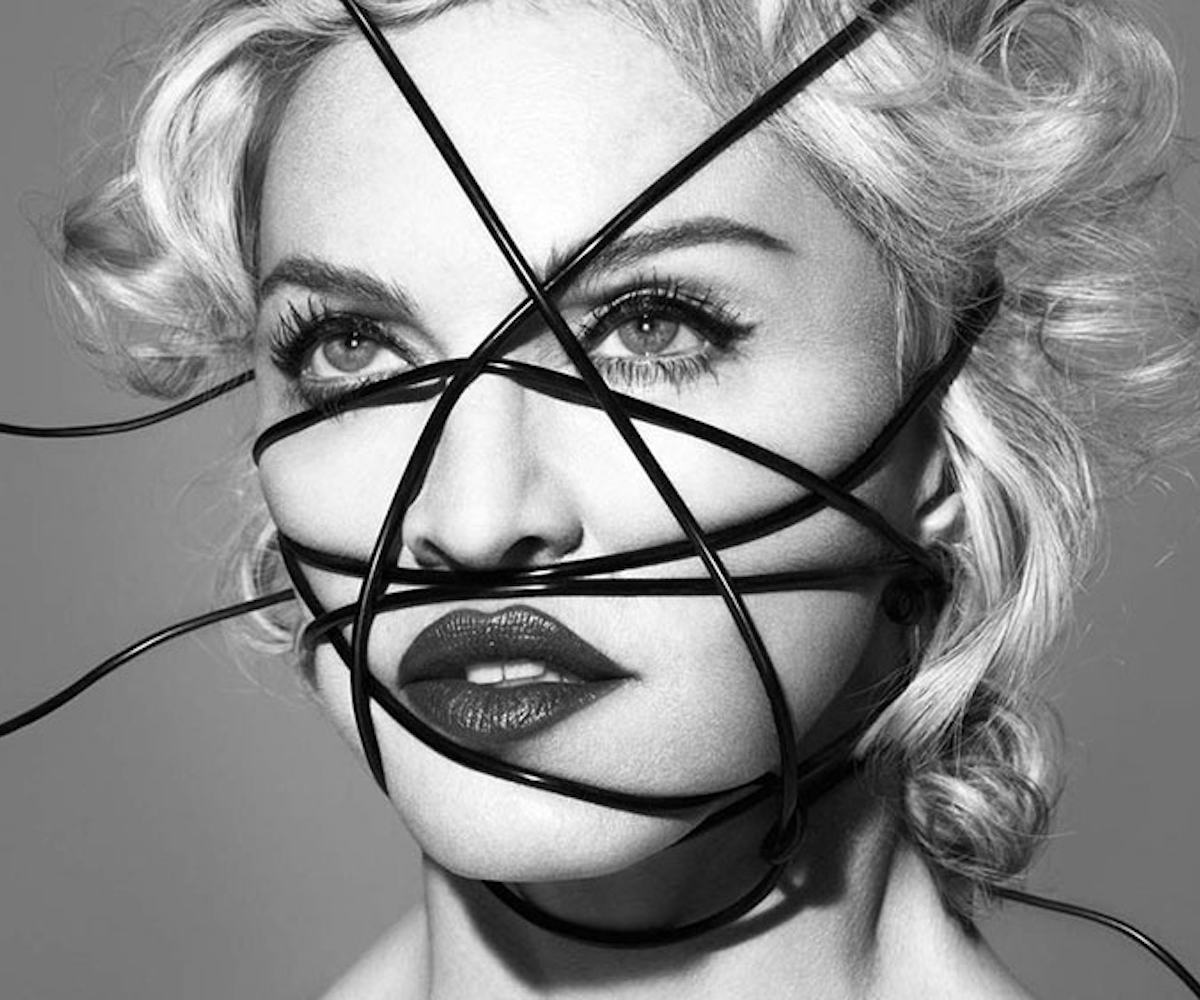 photo courtesy of umg recordings
is madonna's new album actually good?
rebel heart has actual heart
For most of her career, Madonna has stayed on the forward-thinking path, setting endless trends in the '80s and '90s, and spending the past decade and a half humbly hitching a ride with those hipper than thou. But even if the rest of the world weren't busy lolling about on a nostalgia cloud of her prime era, you couldn't blame the woman for indulging in a little self-reflection.
Rebel Heart, her 13th album, does just that, updating classic Madonna motifs with current reference points, like the Vogue-y "Illuminati," which name-checks Jay Z, Beyoncé, Nicki Minaj, Lil Wayne, Oprah, Barack Obama, the Pope, Rihanna, Queen Elizabeth, and Kanye West in the first 15 seconds.
This idea of balance envelops the entire album, which alternates in segments between romantic-melancholic dance ballads like the opening trio of "Living for Love," "Devil Pray," and "Ghosttown," followed directly by three club jams: "Unapologetic Bitch," which bounces with a genius mash-up of dub, trap, and EDM elements; the aforementioned "Illuminati"; and easily the most exhilarating track on the entire album, "Bitch I'm Madonna," featuring a verse from Nicki Minaj and production help from Diplo and Sophie. The track is 100-percent swagger and a gajillion times less forced than the pep rally chants (also provided by Minaj, plus M.I.A.) of 2012's "Give Me All Your Luvin'."
"Joan of Arc," a soaring guitar ballad, provides the album's humility hangover with lines like, "I can't be a super woman right now/ Even hearts made out of steel can break down." It gives "Ghosttown" a run for its money in serving as Rebel Heart's actual heart. Both have an undeniable "Wrecking Ball" feel, which itself recalled "Summertime Sadness", which I always thought had "Like a Prayer" vibes. See? It always comes back to Madonna.
So yes, bitch, she's Madonna. But she's also a human being. The more cynical among us might even question whether her fall at the Brits was just her latest stunt, since it aligns so clearly with the themes of Rebel Heart, and everyone knows that nothing proves the fallibility of a queen like, well, a fall (close second: un-retouched images). (Of course, please let it be known that I'm not one of those conspiracy theorists! That fall was scary, and I'm so happy she's OK. Sure, it got her trending—and also spurred a wave of ageism.) But, as Rebel Heart so stunningly proves, sometimes the maturation process goes out of order, with hell-raising spurts of roof parties and insurrection in between sober contemplation, confession, and long stretches of just living your fucking life.