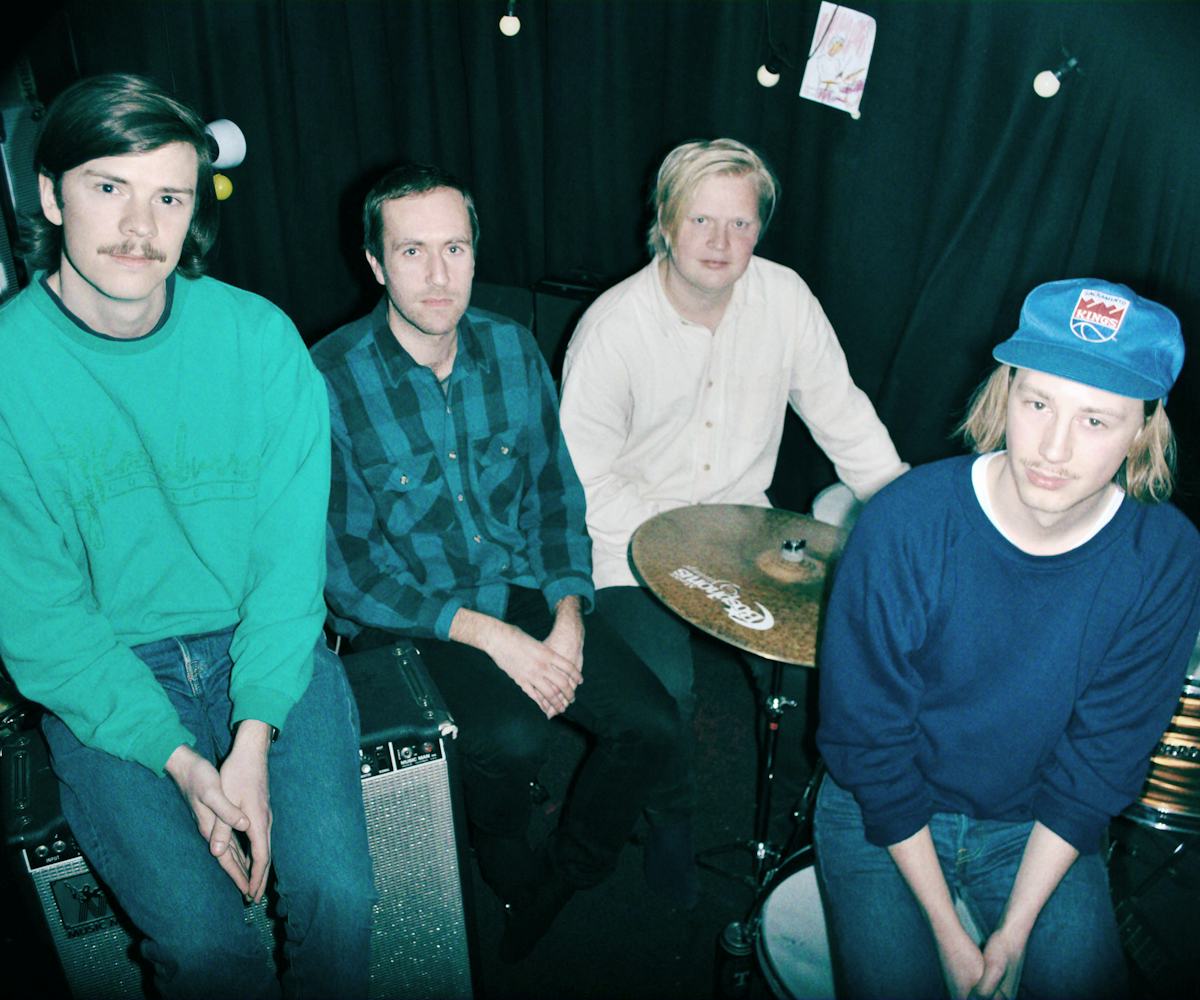 Photographed by Klara Ferm
Magic Potion Want You To Feel "Jelly"
If you have a thing for the color pink, then you will feel a strong sense of kinship to Magic Potion. Comprised of Gustaf Montelius, Andreas Sandberg, Kristoffer Byström, and Johan Harrius, the Stockholm-based band makes sweet lo-fi, garage pop tunes that are perfect for drowning out all the extra background noise in your life. The soundscape will turn an ordinary day into something hazy with a splash of pastel.
Today, NYLON is premiering Magic Potion's new single "Jelly," one of the first songs that the band wrote together and the last track recorded for their debut album. "It's a somewhat Yeats-y story about losing edge and mind," the band said over email. "[It] has a yummy, breezy bubble part in which the sample was recorded in a bathtub in Blackeberg [a suburb of Stockholm]."
In a way, the song kind of makes you feel warm and mushy inside—like a glob of pink jelly. Montelius' voice might even make you jiggle with excitement thanks to the delicate guitar strums. 
Magic Potion's Pink Gum LP will be released on May 27 via PNKSLM (U.S.) and Beech Coma (U.K.). Daydream away while you stream the track, below.