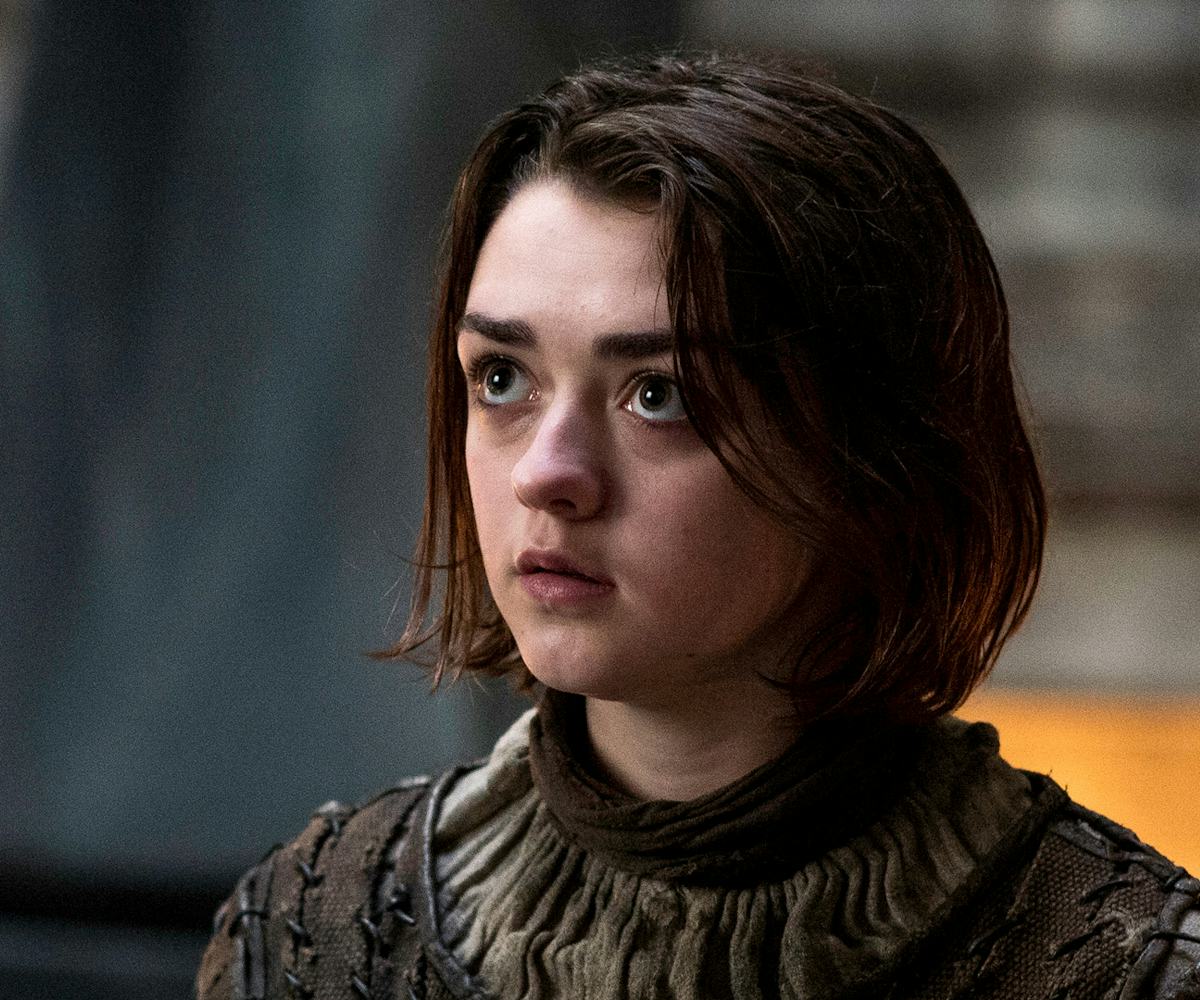 Photo courtesy of HBO
Maisie Williams On Season 7 Of 'Game Of Thrones': 'Nothing Will Prepare You'
We're still a year away from the penultimate season of Game of Thrones, but that hasn't stopped the hype machine from already getting underway. Maisie Williams, who plays Arya Stark on HBO's hit show, has read the scripts for season seven, and based on her very public reaction, things are about to go down in Westeros. 
According to Williams, the next time we join the Stark children on their quest to save The Seven Kingdoms from an army of zombies, "S*** gets REAL." Williams then warned fans to start preparing themselves now for the seven-episode season. "Scratch that, nothing will prepare you for this. … holy BALLS," she tweeted. 
Unfortunately for fans, winter isn't coming for quite some time. Production on the season began in July, which means we won't be getting new episodes of Game Of Thrones until deep into next summer, months after the show's typical April premiere date.
And this being Game of Thrones, things are about to get worse before they get better. "I think it's going to get very bleak before if there is a happy ending, " Kit Harington told The Hollywood Reporter. "If there's any sort of win or heroic moment for Jon and everyone else. I think it's going to get very dark before it gets better. I think what we might see this season is those White Walkers and that Army of the Dead really come into force."
It sounds like Jon Snow will have to work a little for that happy ending, but remember Jon: Good things come to those who wait. Trust us, we should know.