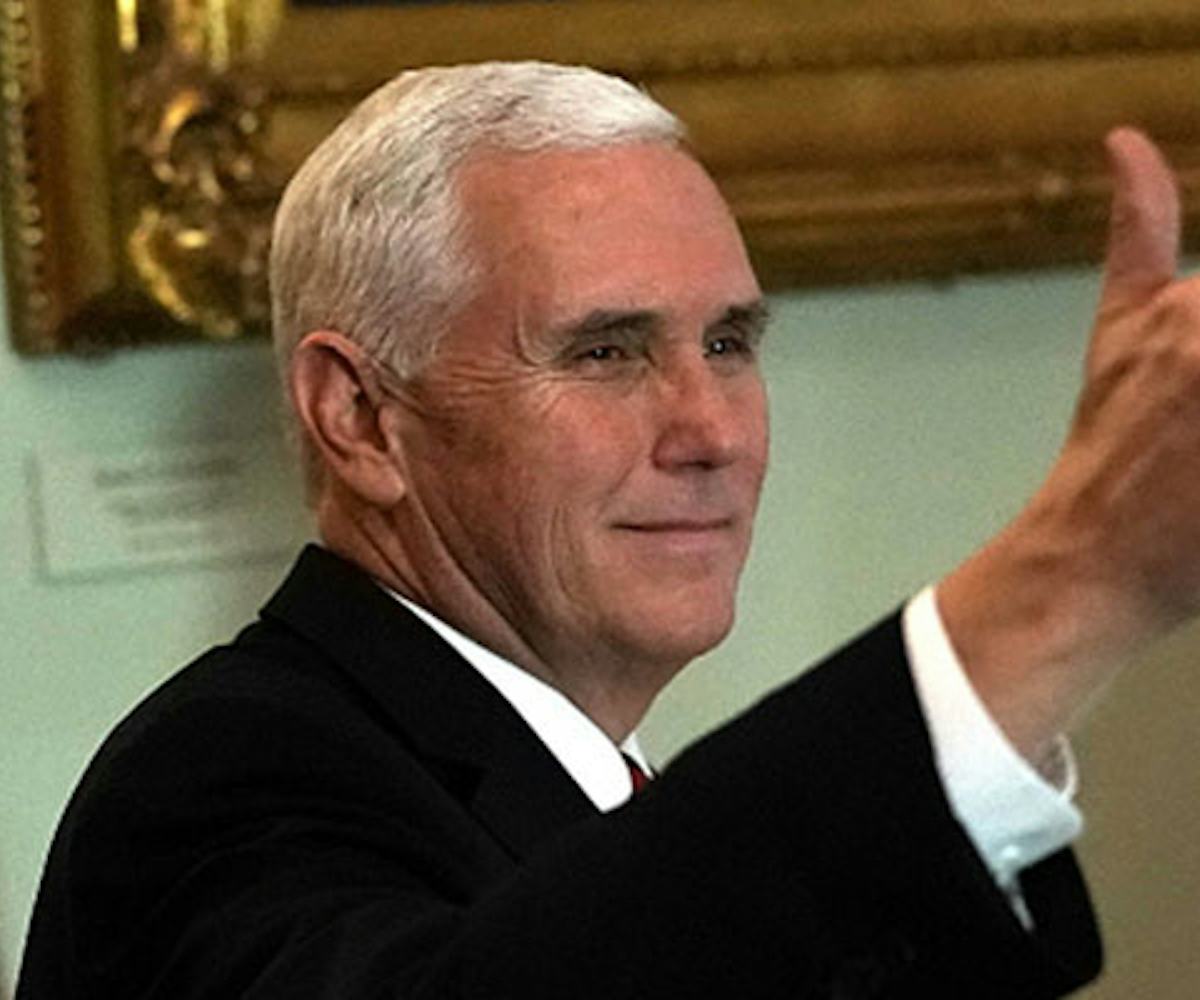 Photo by Alex Wong/Getty Images
Somebody Hung A 'Make America Gay Again' Flag Outside Mike Pence's Home
Vice President Mike Pence woke up to a little surprise on Saturday. Someone had hanged a giant rainbow-colored "Make America Gay Again" banner outside the Aspen home where he and his wife, Karen Sue aka "Mother," are staying. So, 2017 wasn't a total bust after all!
Neighbors who live across the street from Pence's home hung the sign, Aspen Times reporter Jason Auslander wrote. "The neighbors later offered Secret Service agents hot chili and corn muffins to ward off the chill," he added. 
According to the Aspen Times, the banner was hung by the daughters of the neighbors and one of their girlfriends. Deputies present when the sign was hung said, "We're not here to control your free speech rights," and allowed them to do it.
Pence has long been an outspoken opponent of gay rights, aka a big 'ol bigot. He's opposed same-sex marriage and anti-discrimination laws protecting queer people, was against the repeal of "Don't Ask, Don't Tell," and has supported funding for conversion therapy, or "institutions which provide assistance to those seeking to change their sexual behavior." He's also said that marriage equality would mean "societal collapse."
From the moment Pence became VP, queer activists haven't let him forget the things he's said and done to the LGBTQ community. They held a dance party outside his home when he first moved to Washington D.C., and it's good to see that a year later, we're still not done trolling him.  
Here's to three more years of glitter bombing Pence at every opportunity we get.