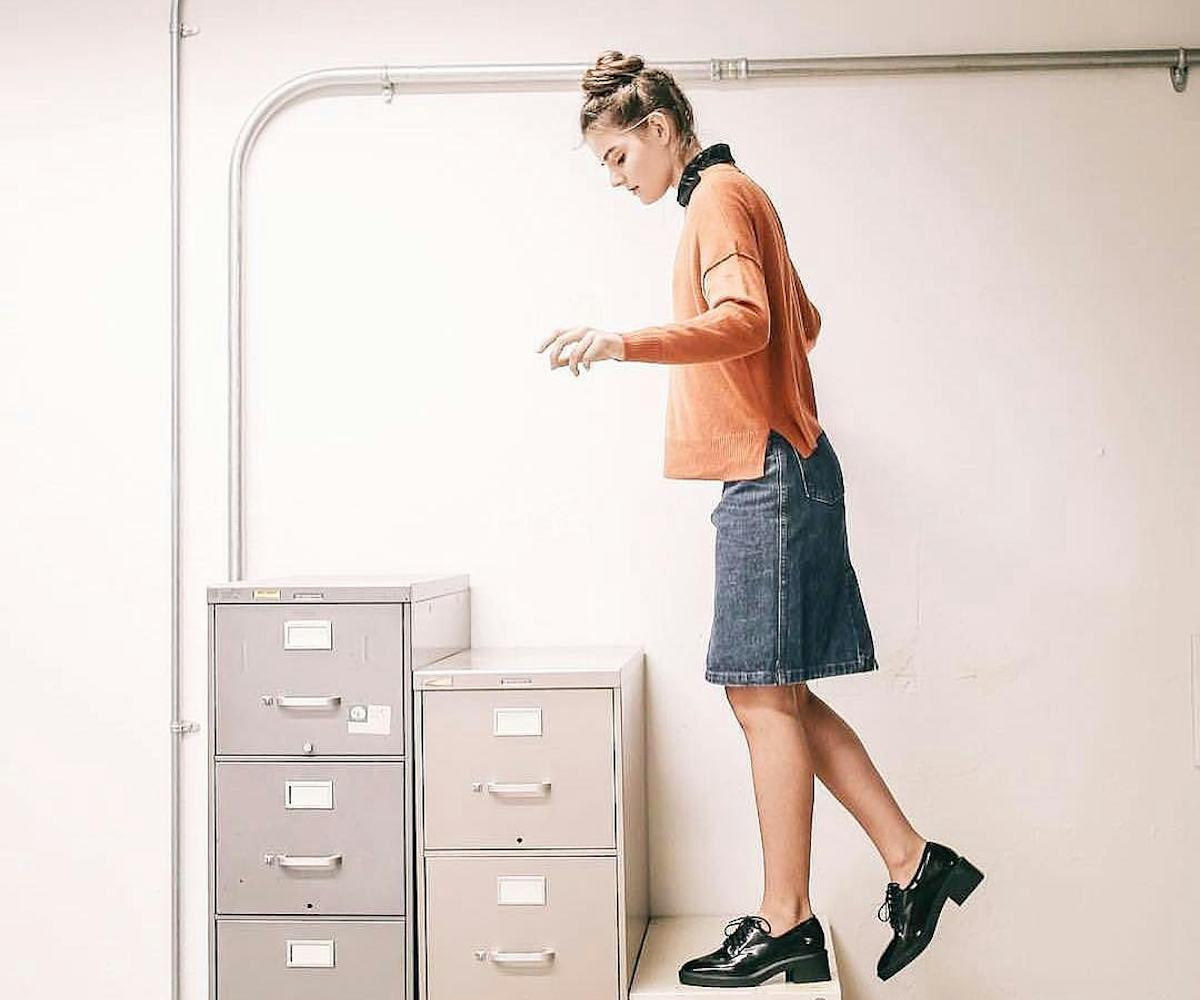 Photo via @createcultivate Instagram
7 Ways To Make Work Feel Less Like Work
From our friends at The Zoe Report
Curated by Rachel Zoe and her team of editors and stylists, The Zoe Report is not only your stop for all things fashion and beauty but all-around lifestyle as well. Check out their site for everything from shopping tips to dating advice, to the latest in celebrity news.
No matter how much you like your job, sometimes it feels like, well, work. This is simply the nature of anything you're forced to do no matter what you actually feel like doing—but there's no reason to suffer just because you have to earn a paycheck. Here, seven creative ways to make work feel less tedious and more authentically enjoyable (relatively, at least). Because life is short and jobs are unavoidable (unless you're one of the less-famous Kardashians).
If you're friends with your coworkers, you will look forward to the workday more and are more likely to enjoy your time in the office. According to Fast Company, our colleagues have the ability to increase our happiness to a degree that's equivalent to earning $100,000 more per year.
Many of us now show up to work between 8 and 10am and stay until somewhere between 6 and 8pm. Most of us know that this isn't necessarily productive, as it's hard to keep focus for so many uninterrupted hours. Taking a break enables concentration, which will make you feel less scattered and bored in the afternoon hours.
Office spaces are sort of depressing by nature, but they don't have to be. Adding personal touches (and plants) to your desk can go a long way toward making you feel like you're not in the movie Office Space.
Something called "20 percent time" is a part of Google's culture, and we are enamored with the idea behind it. Basically, the company allows employees to spend 20 percent of their work time on projects that aren't specifically assigned to them. This creative freedom has birthed some of Google's most popular products, including Gmail. While your boss may not let you spend 20 percent of your time brainstorming around things that have nothing to do with your job, you could potentially ask to be looped into some conversations that are outside of your department, with the promise that you'll still complete your given tasks. If you work in editorial, for example, but are interested in video, you could ask to participate in one video project per month.
All too often, we think about our jobs in terms of what we contribute to the companies that employ us. Instead, consider what you're learning on a daily basis. If the answer is "nothing," it's time for a new job. In any other scenario, this exercise should help you to mentally re-frame your daily tasks in a way that makes them feel as though they are beneficial to you and not just your company.
Personally, we think it's a drag to be woken by an alarm and have to bolt straight to work. This makes you feel as though your entire life takes place within your office, save for a few tired hours at night and on the weekends. The antidote to this is to wake up early and spend some "you" time doing whatever feels most freeing each morning. Read what happened when one editor awoke at 4:45am for an entire month for further inspiration here.
Just kidding. Kinda.