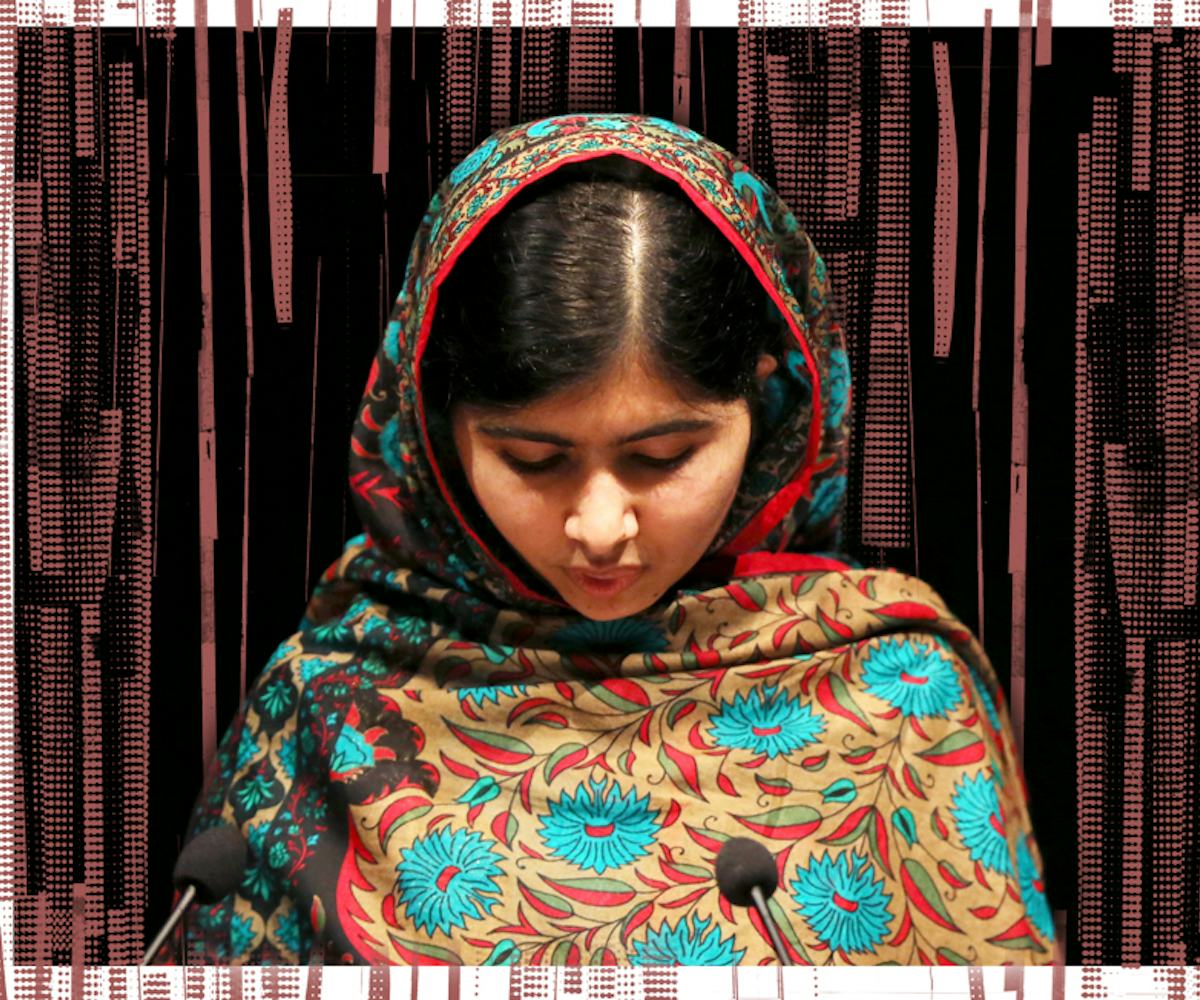 photo via getty images
what you need to know about the attack in northwest pakistan
and where to follow the latest news.
About 11 hours ago, six Taliban militants—all suicide bombers—scaled the walls of a school in Northwest Pakistan. The attack is now over, but estimates indicate that over 130 children, most between the age of 12 and 16, have been killed, making it the deadliest attack inside Pakistan since 2007 and the most vicious on a school since 2004's Belsan school siege.
According to CNN's source, a Pakistan Taliban spokesman, the strike was in retaliation of the massacre of "innocent tribesman during repeated army operations in provinces including South Waziristan, North Waziristan, and the Khyber Agency" and not a result of Malala Yousafzai's Nobel Peace Prize award earlier this year. "We are facing such heavy nights in routine," the source said, rationalizing the siege shortly before it ended. "Today, you must face the heavy night."
Yousafzai, who has become a global spokeswoman against violence in the Middleeast, has released the following statement:
"I am heartbroken by this senseless and cold blooded act of terror in Peshawar that is unfolding before us. Innocent children in their school have no place in horror such as this. I condemn these atrocious and cowardly acts and stand united with the government and armed forces of Pakistan whose efforts so far to address this horrific event are commendable. I, along with millions of others around the world, mourn these children, my brothers and sisters – but we will never be defeated."
To follow the news on Pakistan, head over to the BBC and CNN.