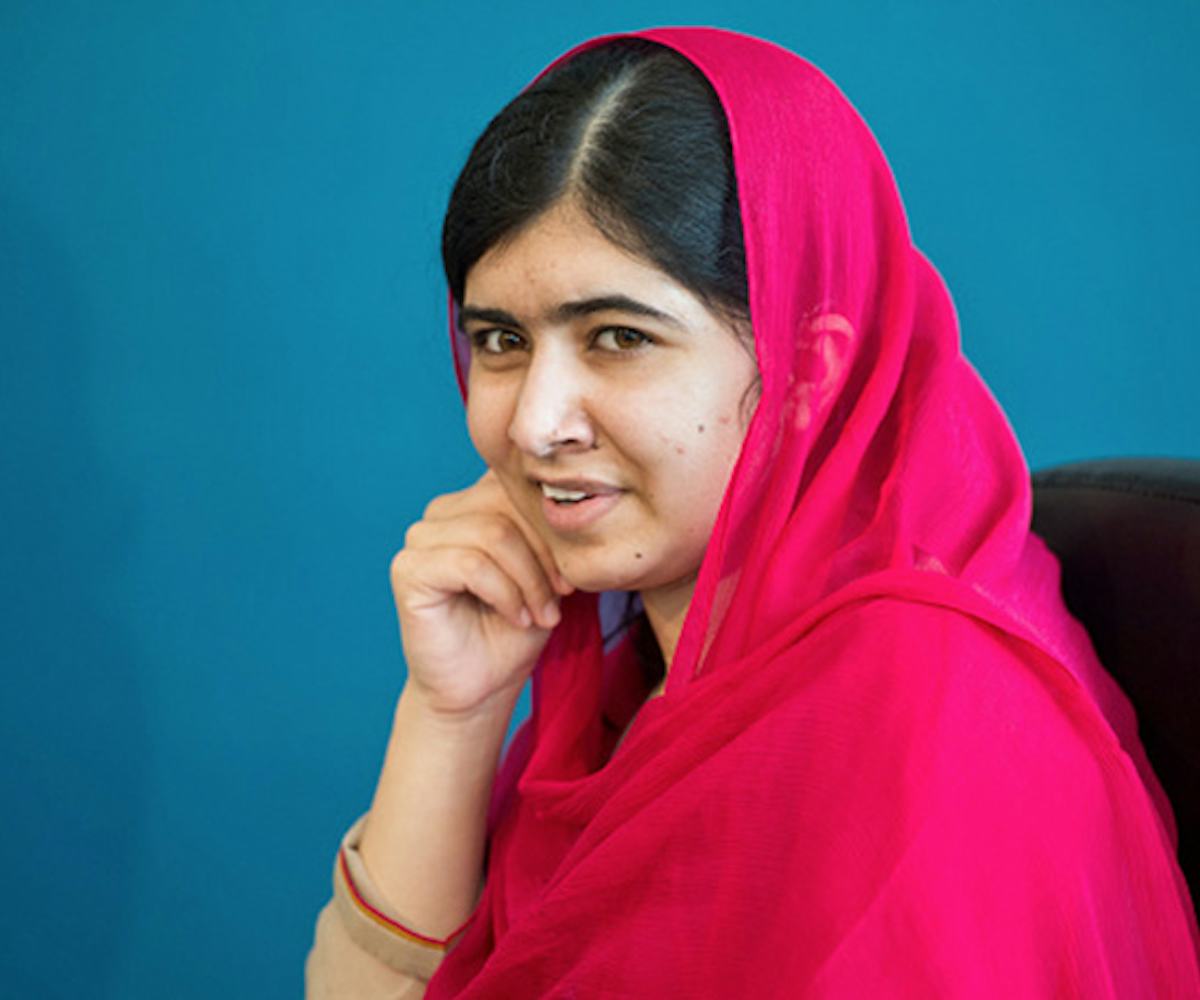 Photo by Michael Gottschalk/Photothek via Getty Images
Malala Yousafzai Is Heading To Oxford University
Five years ago, Malala Yousafzai was advocating for girls' education in Pakistan after militants banned young women from attending school. She was shot in the head by a member of the Taliban and miraculously survived. Now, the activist is headed to one of the most prestigious universities in the world, according to the New York Times.
Yousafzai couldn't contain her glee when she shared the news
. "So excited to go to Oxford!!" she wrote. "Well done to all A-level students—the hardest year. Best wishes for life ahead!"
The world's youngest Nobel Prize laureate will study philosophy, politics, and economics. Twenty-year-old Yousafzai founded her own advocacy organization, the Malala Fund, in 2014, the same year she won the Nobel Peace Prize. The nonprofit is dedicated to securing education for girls worldwide. 
This year, she became the youngest United Nations Messenger of Peace. "If you want to see your future bright, you have to start working now and not wait for anyone else," she said in her acceptance speech.
Before she attends university, Yousafzai will travel to the Middle East, Africa, and Latin America to meet with other young women. "I enjoyed my school years, and I am excited for my future," she wrote in a blog post. "But I can't help thinking of millions of girls around the world who won't complete their education."
Like any proud dad, Yousafzai's father Ziauddin, a diplomat and women's rights activist, celebrated his daughter's acceptance to Oxford on Twitter. "My heart is full of gratitude," he wrote. 
He's not the only one that views Malala's acceptance as a huge win for young women everywhere. "Malala is who young women should be looking up to," English singer Nathan Sykes tweeted. 
Author Emma Kennedy tweeted, "Take that, Taliban."