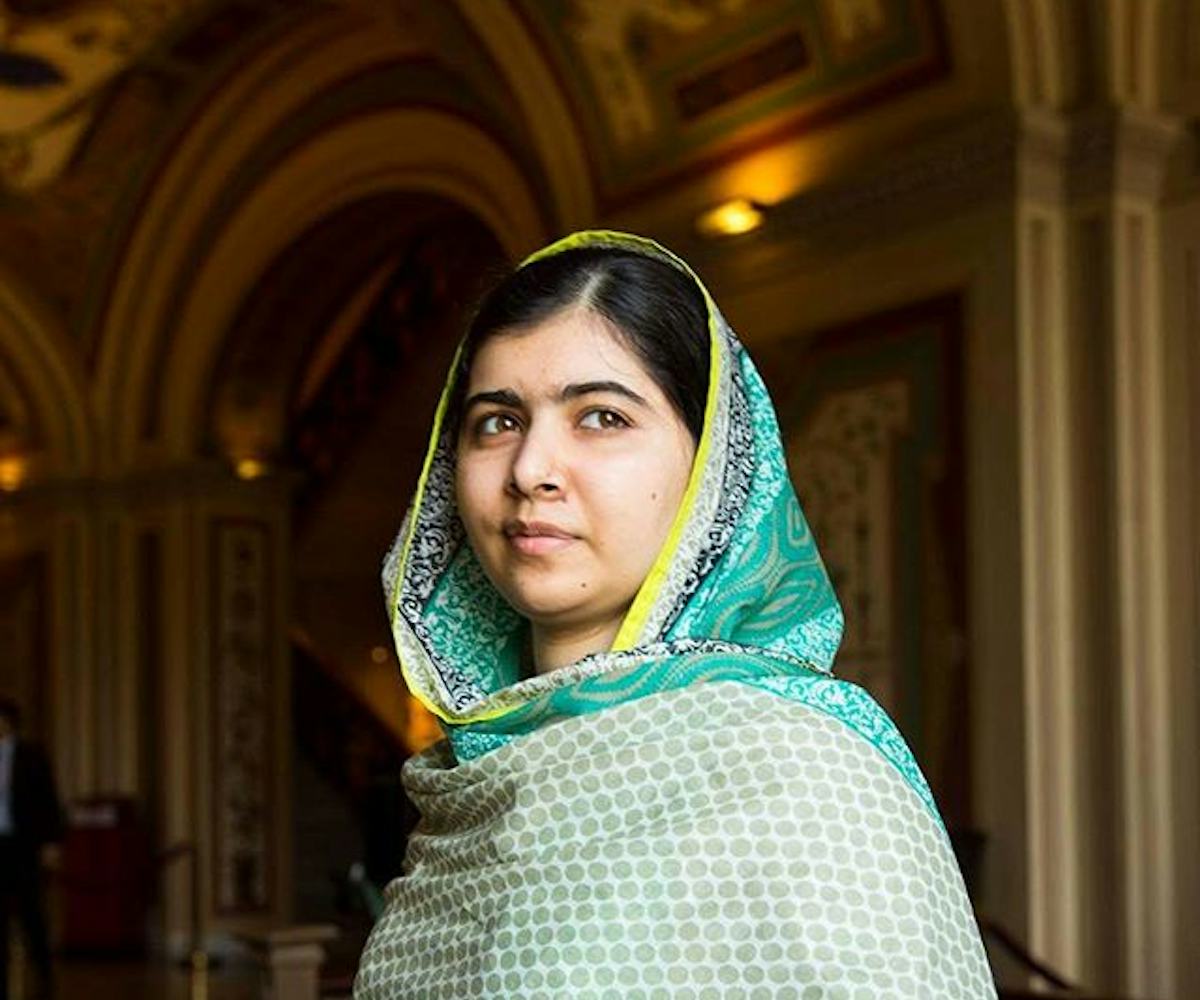 Photo via Instagram.com/malalafund
Malala Yousafzai Has Joined Twitter
"On and off Twitter, I'm fighting for girls— will you join me?"
Malala Yousafzai has joined Twitter. The 19-year-old activist for education and equality for women and girls joined the social media platform today, after graduating from secondary school.
Her new Twitter account is her first verified personal account online; her previous social media profiles on Twitter, Instagram, and Facebook pages have all been dedicated to the Malala Fund, an organization she founded in order to ensure all girls get a safe, full, and quality education.
In a series of six tweets, she reflects on her graduation from high school, citing that the feeling is "bittersweet," because she knows that "millions of girls around the world are out of school and may never get the opportunity to complete their education."
Starting next week, Yousafzai will be continuing her #GirlPowerTrip, where she will visit girls in the Middle East, Africa, and Latin America to learn about their fight to go to school. The trip is cited on her website as her "biggest yet" and comes in time for her 20th birthday. Around this time last year, she visited Dadaab, a town in Garissa County, Kenya, and home of the world's largest refugee camp, for her #YesAllGirls campaign. 
And now that she's joined Twitter, we can't wait to see her track her journey, one tweet at a time. 
Check out her first series of tweets, below.