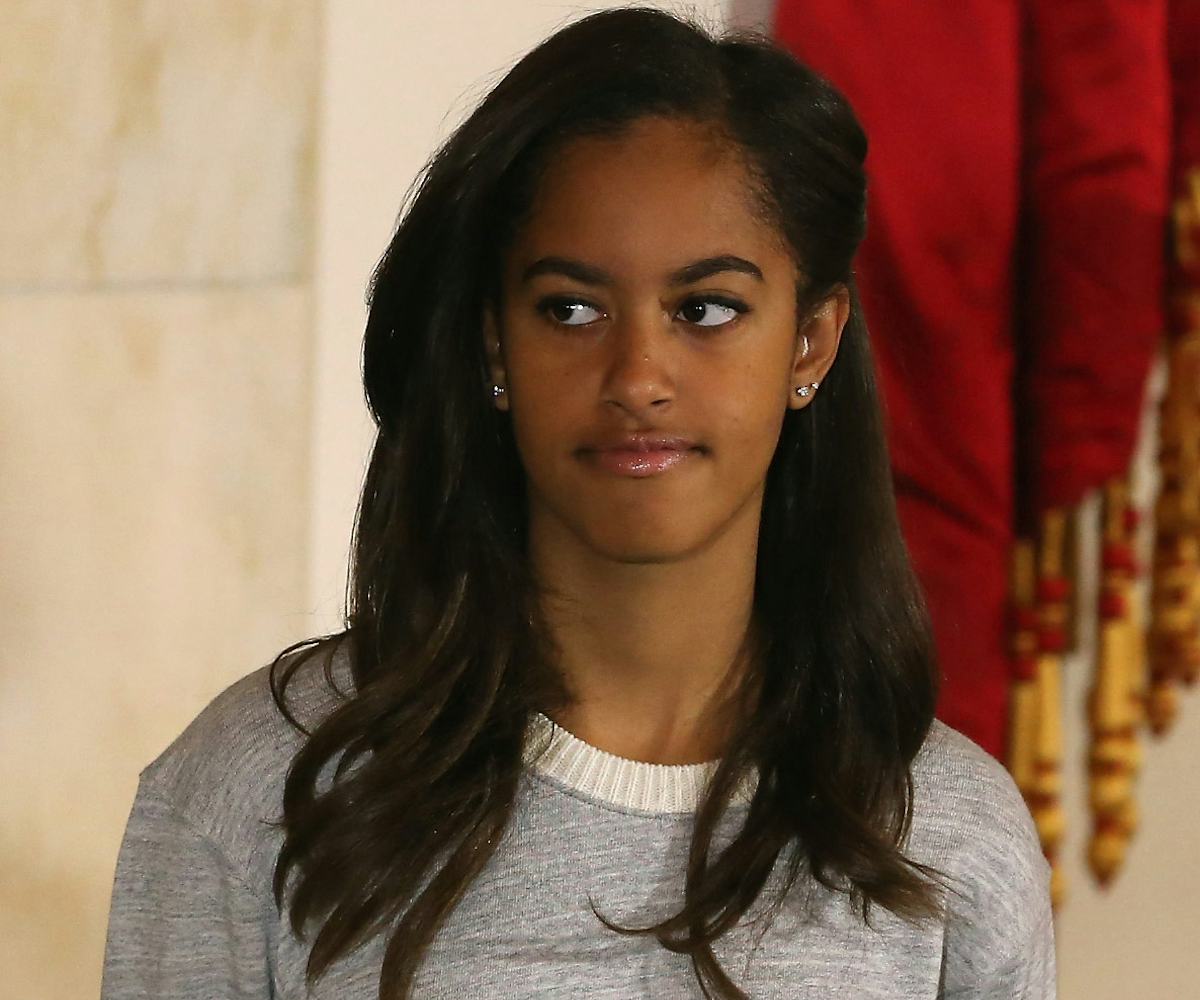 Photo by Mark Wilson/Getty Images
Malia Obama Is Getting The Real College Experience
Malia Obama is probably one of the busiest teenagers in America. On top of being the daughter of the President of the United States and attending all of his various speeches and events, she has her own life to live—all while being in the public eye. The media has been tracking all of Malia's recent college visits, as the 17-year-old is expected to graduate within the year. Her latest stop on the college tour cycle was Brown University in Providence, Rhode Island.
As most prospective students do, Malia attended a party during her visit at the campus. And it's been reported that Malia stood by—*gasp*—a beer-pong table. This salacious tidbit comes from photos that were leaked from Snapchat and illegally obtained by a bunch of conservative sites. We were hoping that she somehow managed to ditch her Secret Service correspondants, pulling a My Date With The President's Daughter or Chasing Liberty type of getaway, but they were supposedly waiting for her outside. 
Evidently, Malia is just like us. All of us. Furthermore, there's no real evidence of her participating in the game beyond a few tweets, but even if she did play a round of beer pong, so what? (Yes, we know she's underage, but anyone who has ever been to a college party knows that you can play the game without actually drinking the beer...)
It's honestly not a big deal. You know what is a big deal? Interning on the set of Lena Dunham's Girls and CBS' Extant. Who did that? Malia Obama, that's who. Another day in the life of the President's daughter.