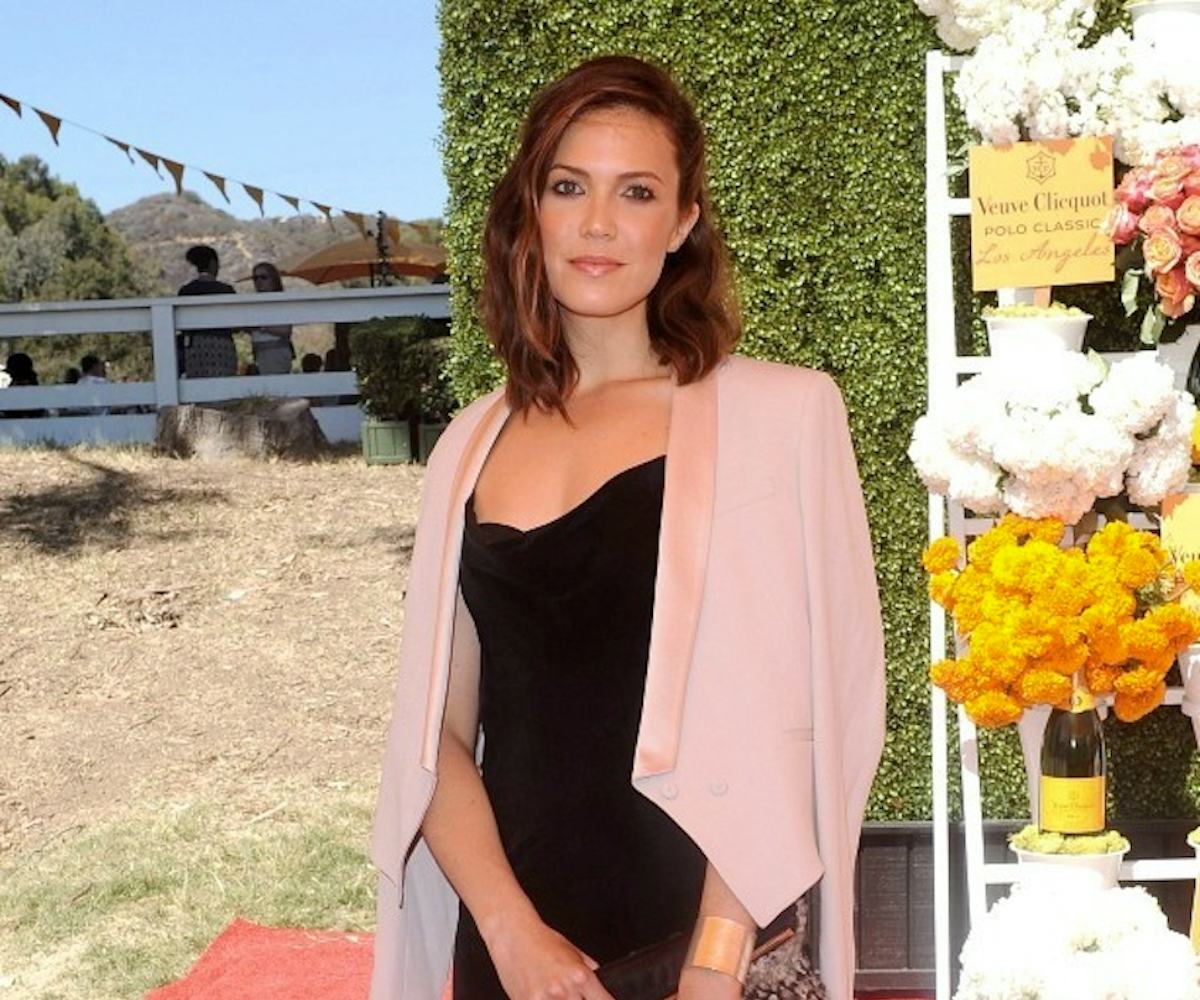 best dressed: mandy moore
a walk to remember from summer to fall.
A major problem for people with small closets and even smaller wallets is figuring out how to make your summer clothes work for fall and winter. But, guys, Mandy Moore is here to solve all your wardrobe woes.
Just do as Moore does and throw on a blazer over a summery strapless dress. You can even keep your sandals on if the climate permits, or opt for a loafers or ballet flats if you're worried about cold toes. With this mentality you can turn any outfit into a fall-ready one with a blazer--you don't even have to put your arms through the sleeves. Everyone wins.
Try out a summertime-meets-autumn look with our picks below!
MUST:
Gap Black Long Dress -- $54.95
TRUST:
LUST: