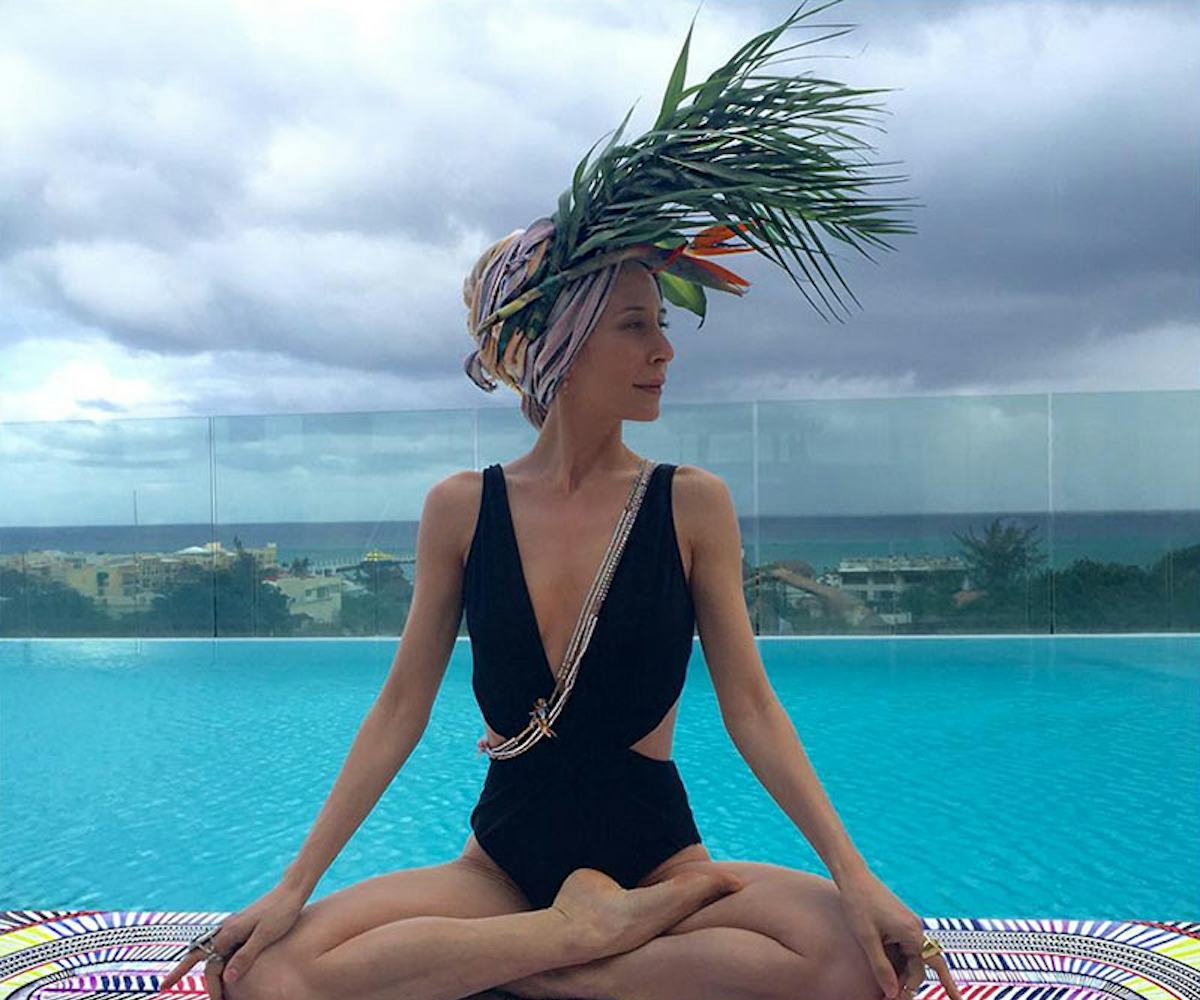 Photo courtesy of Playa del Carmen.
Mara Hoffman's Playlist Has Us Dreaming Of The Beach
10 jams for the ultimate seaside party
When the weather outside is cold and dreary, there's nothing better than a tropical getaway to shake off our winter blues. Although March is just around the corner, those summer beach days we're longing for still seem so far away. Whether you have plans for a tropical retreat or simply want to make believe, we have just the playlist for you.
We asked fashion designer Mara Hoffman to curate a mix for a seaside escape. Best known for her incredibly colorful tropical and worldly prints, she certainly knows a thing or two about the beach—just take a look at her Instagram. She put together a playlist for the ultimate day-into-night on the shore—whether you're kicking it back in the Caribbean or in your own bedroom. From taking a dip in the ocean to dancing with piña coladas next to a bonfire, her mix of reggae, psych, and soul is the perfect soundtrack to your seashore weekend.
Click through to check out Hoffman's picks to get your beach party started.
Neville Brothers – "Yellow Moon"
"Sinking into the intoxicating heat when it hits your body. The first joint is lit."
Sister Nancy – "Bam Bam"
"An always and forever, get up and dance with me."
Lou Reed – "Walk on the Wild Side"
"Nobody brings it like you, Lou."
Penny & The Quarters – "You And Me"
"Slow dance sesh."
The Rolling Stones – "Heaven"
"Commence make out."
Boney M. – Brown Girl in the Ring
"Everybody in the ocean, it's time to cool off."
Smith – "Baby It's You"
"Oof, I love you and I love this place."
The Ethiopians – "Come On Now"
"Staring at the ocean, and just so happy to be here."
Nina Simone – "Baltimore"
"All day, every day."
Dawn Penn – "You Don't Love Me (No, No, No)"
"It's time to dance again, clearly."