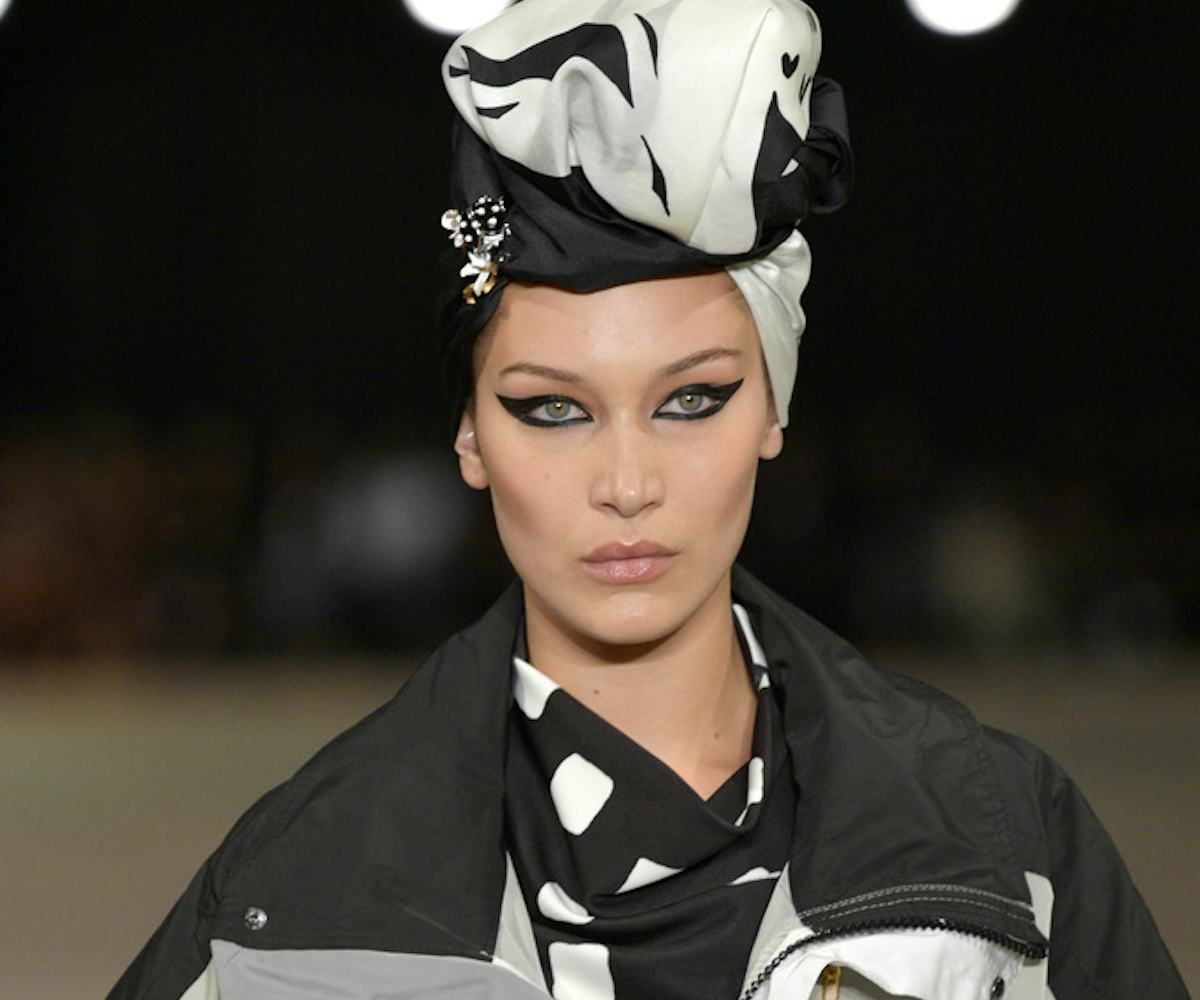 Photo by Slaven Vlasic/Getty Images
There Were Six Cat Eye Variations On The Marc Jacobs Runway
How does one achieve such perfection?
Our struggle to achieve a cat eye that is both flattering to our eye shape and, well, not totally lopsided is never-ending. With that said, whenever we see a perfectly executed winged tip, we can't help but applaud.
That's exactly what happened last night when Marc Jacobs closed out New York Fashion Week with a stunning spectacle at the Park Avenue Armory. Known to send his models down the runway donning wilder looks (and, in some cases, controversial), this season, things were more clean and simple—yet just as dramatic.
Each model wore an intense black cat eye that varied slightly from the one before, as lead makeup artist Diane Kendal created six different variations of the look for the 56 models that walked. For example, Winnie Harlow wore a thicker, filled-in angled look, while Hannah Ferguson's wing was skinny and slightly more whimsical.
Photo by Slaven Vlasic/Getty Images
How does one create such perfection, you ask? Kendal executed what she's calling the "Blacquer Eye" by layering a combination of three different Marc Jacobs Beauty eye products: the Beauty Fineliner Ultra-Skinny Gel Eye Crayon, the Highliner Gel Eye Crayon, and the Magic Marc'er Precision Pen—all in the "Blacquer" shade of black. She finished the eye with the Velvet Noir Major Volume mascara.
The rest of the skin was kept dewy, luminous, and natural, with light foundation, a bit of highlighter, and Le Marc Liquid Lip Crème in "Slow Burn", a universally flattering rosy nude.
Photo by Slaven Vlasic/Getty Images
Overall, it was a show-stopping look that's actually wearable. Now, if we could just figure out how to make our wings symmetrical...